Marble & Tile USA - April 20, 2023
Classic Marble Tiles and Slabs That Will Never Go Out of Style
Trends will come and go, but some marbles never go out of style. Natural stone marble has always been the most favored stone in architecture for centuries. If you are looking to remodel your kitchen, bathroom or living space, and want it to stay current years down the line, Marble and Tile USA has the finest marble tiles and natural stone slabs for you.
Bianco Carrara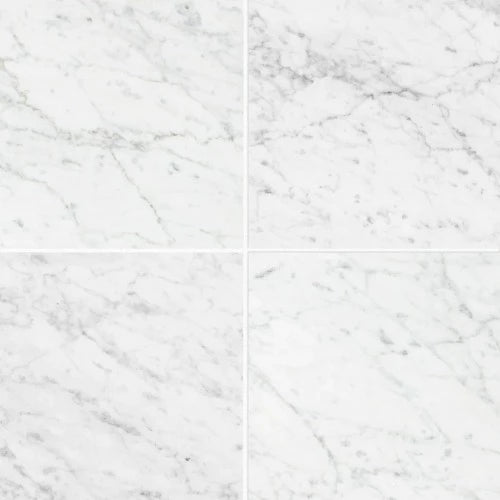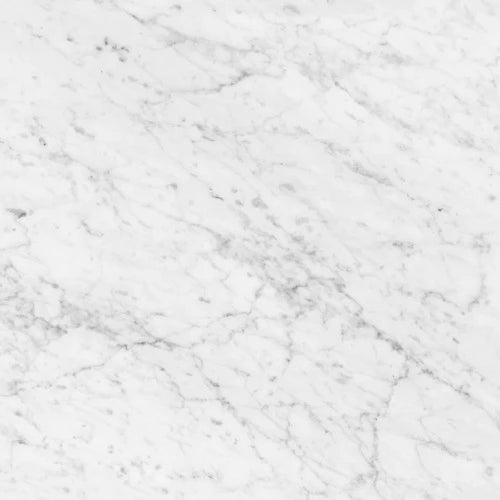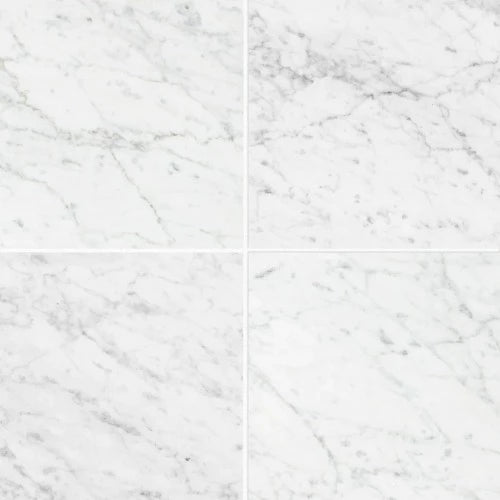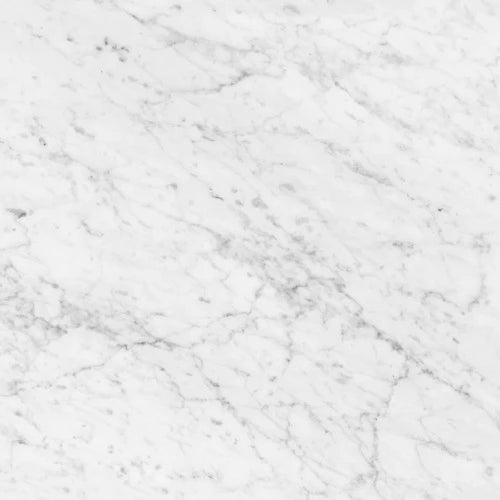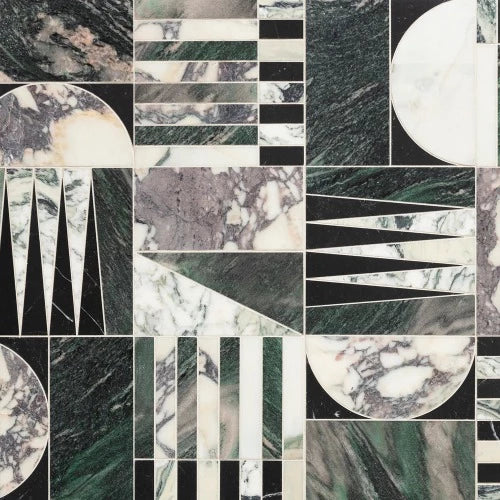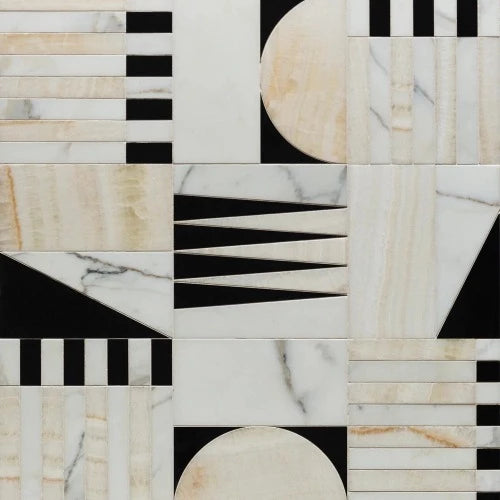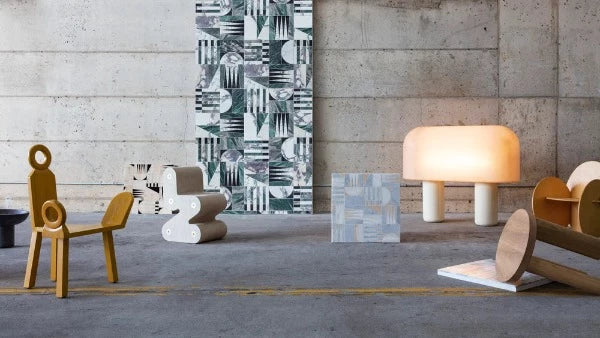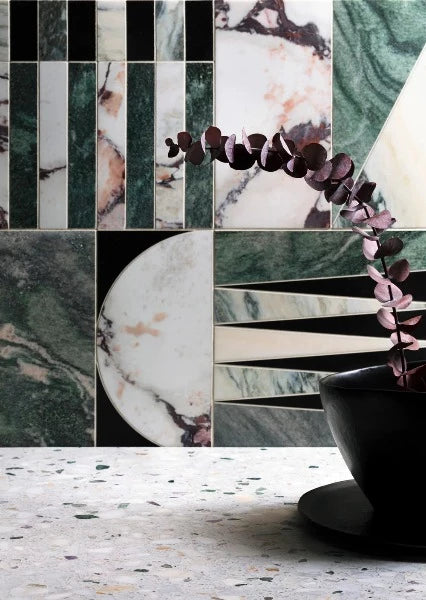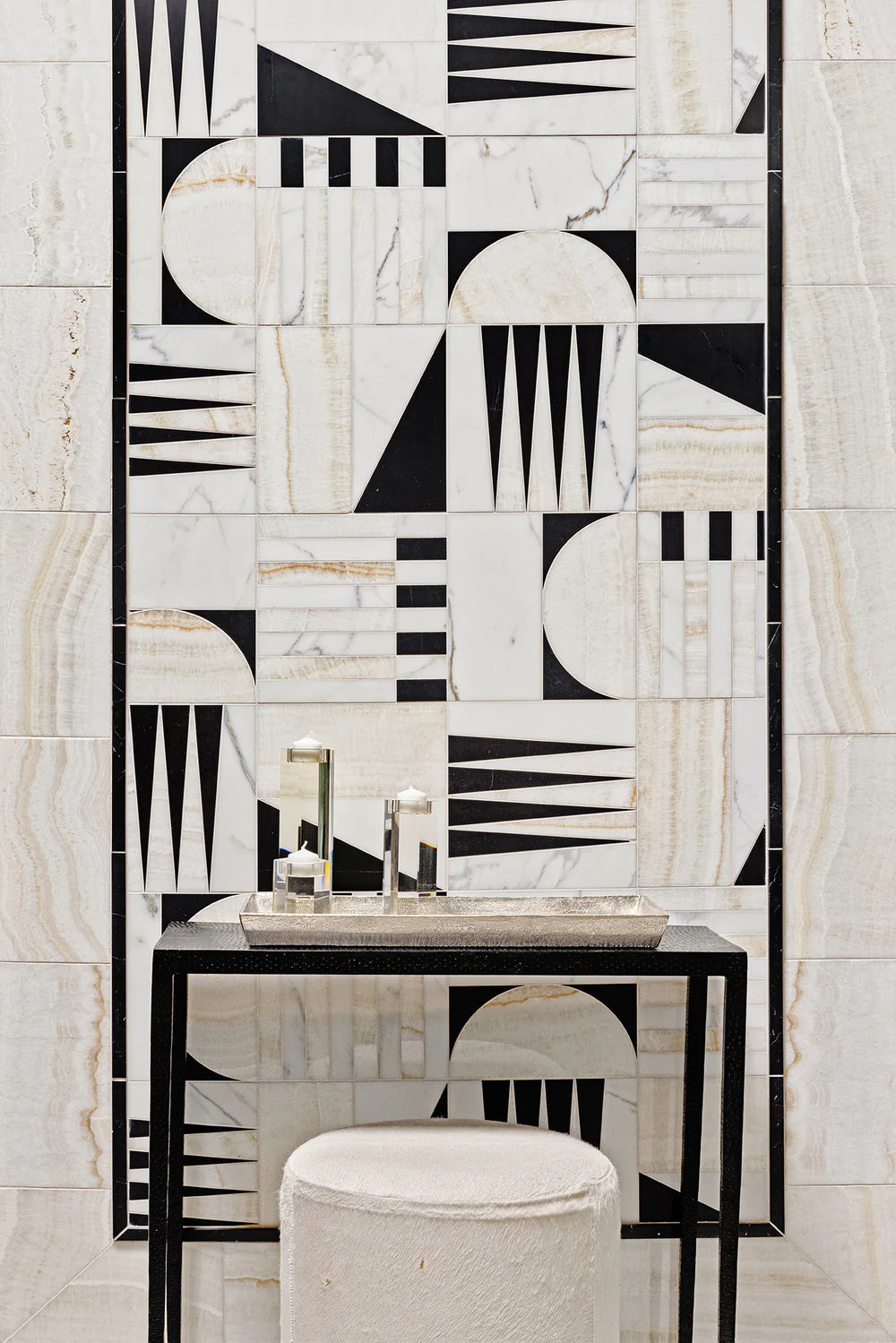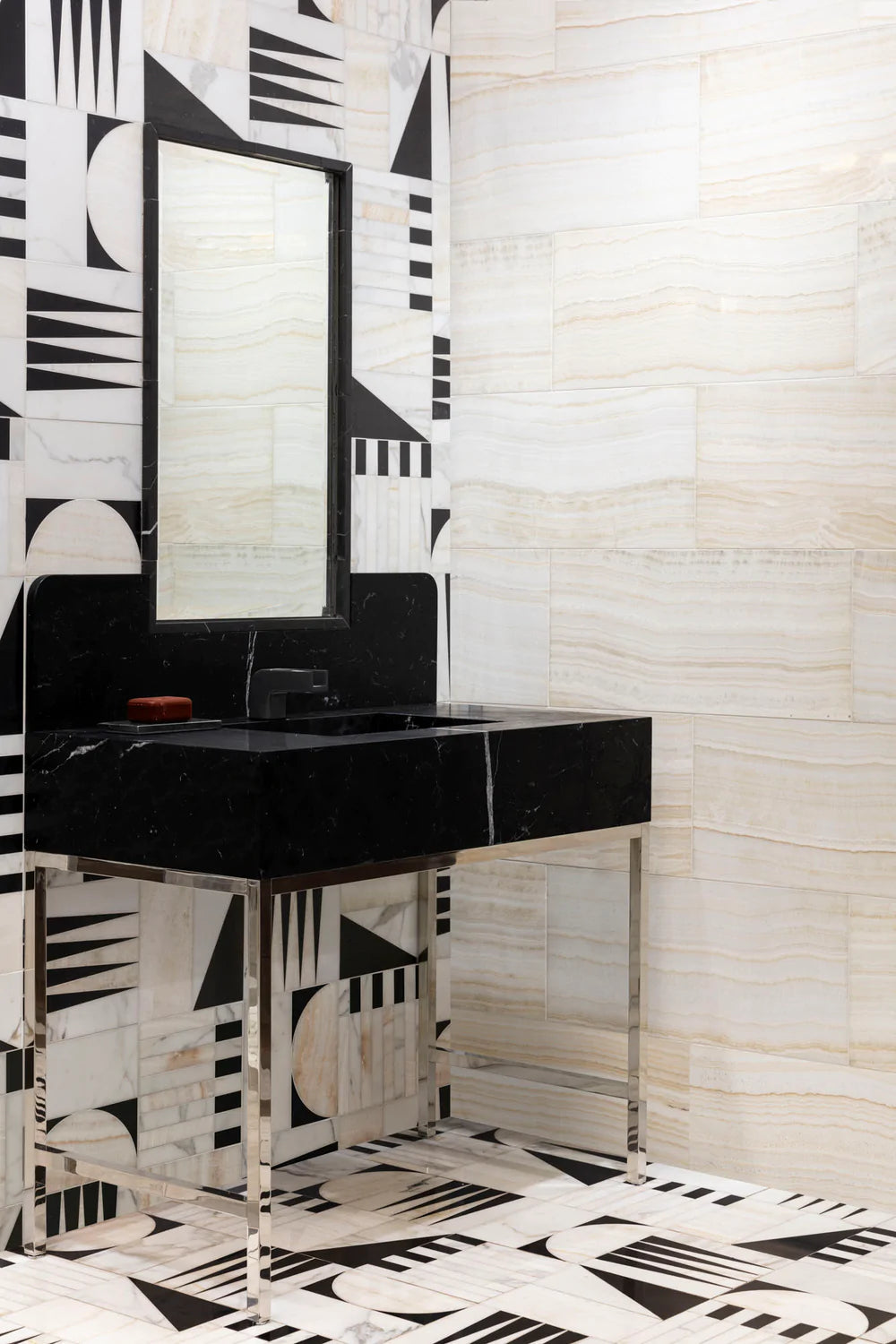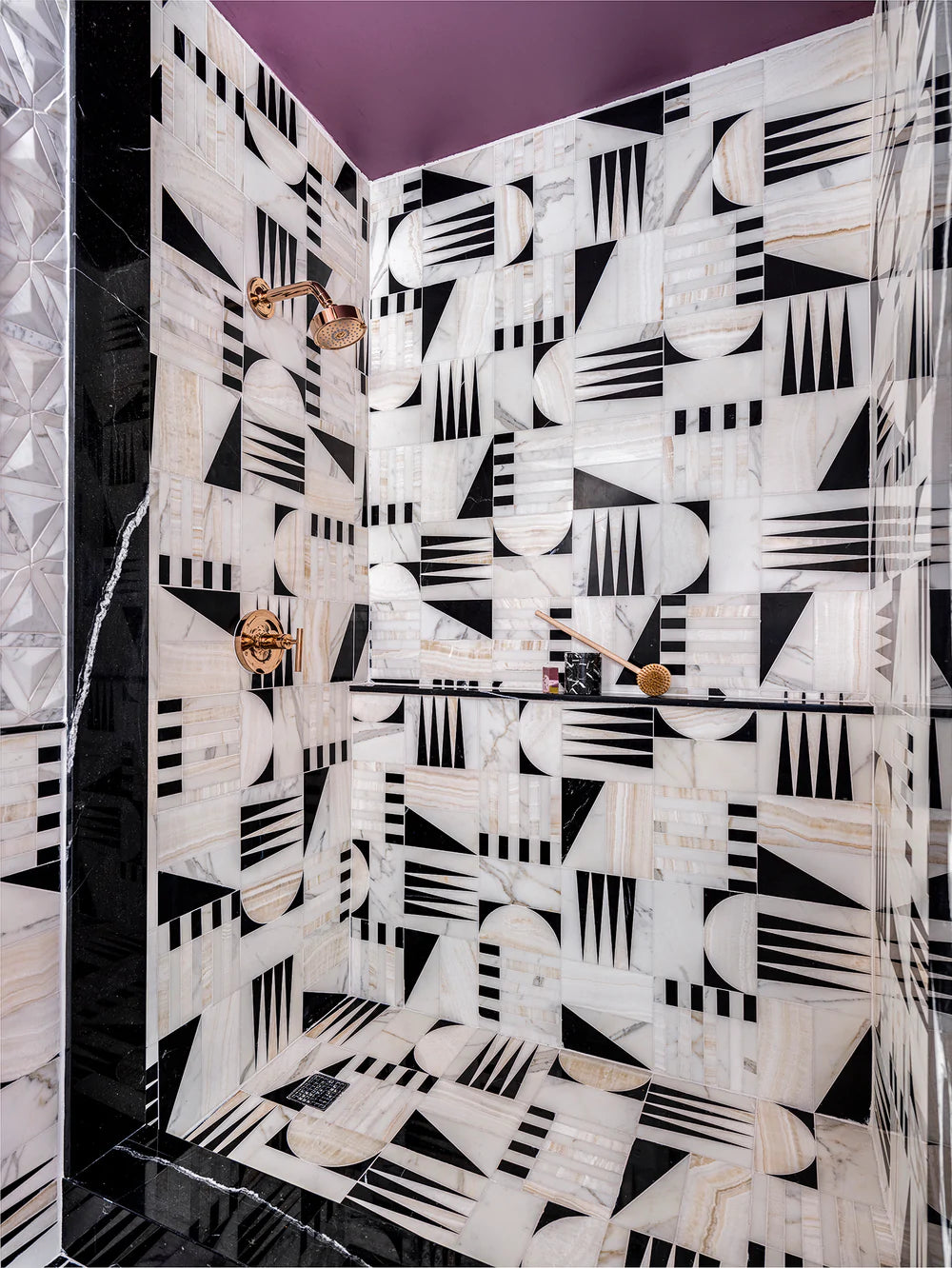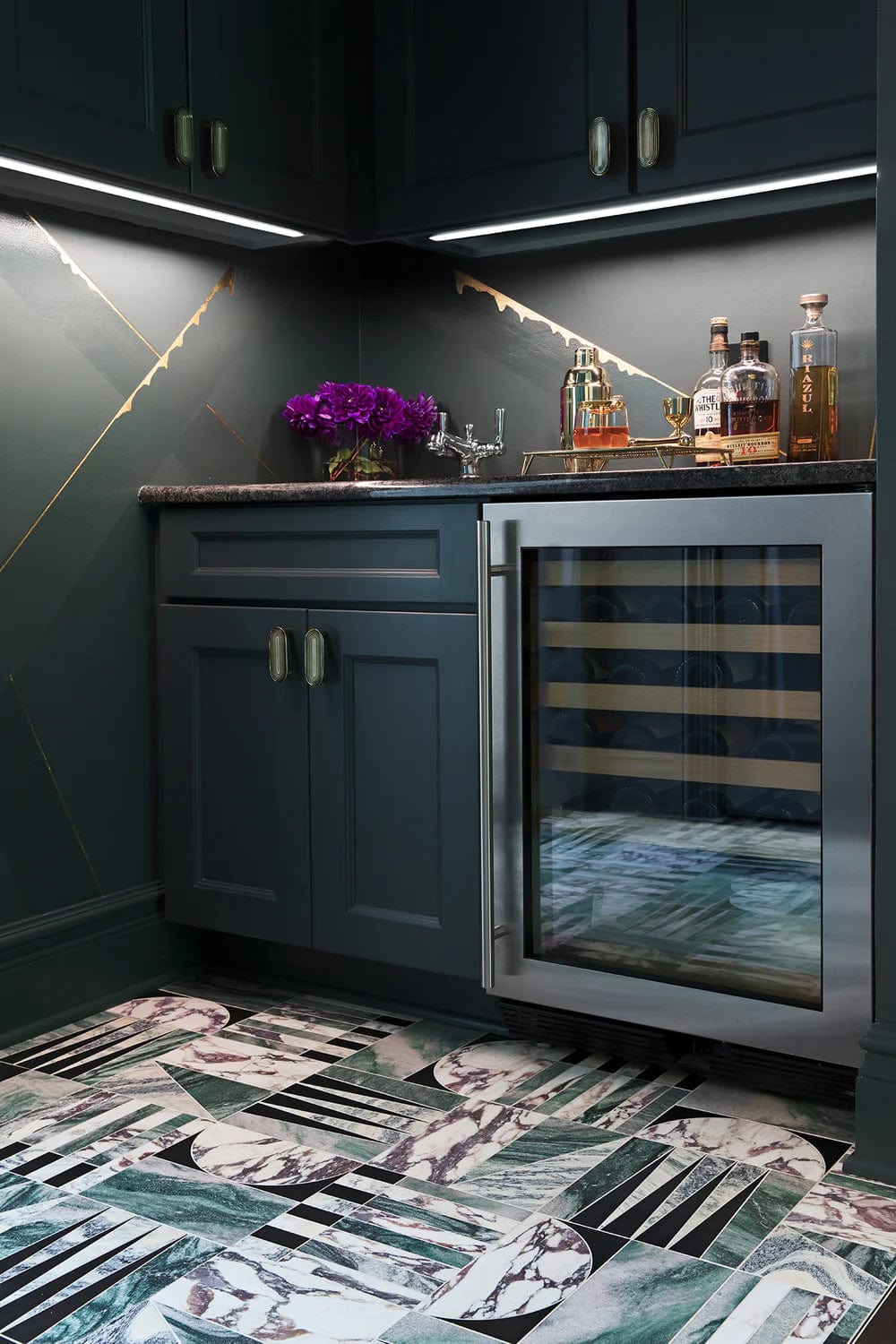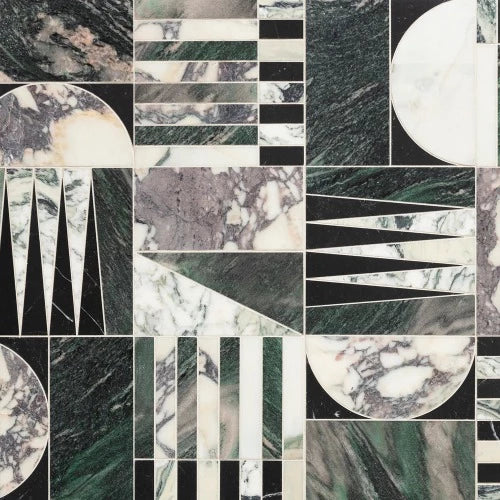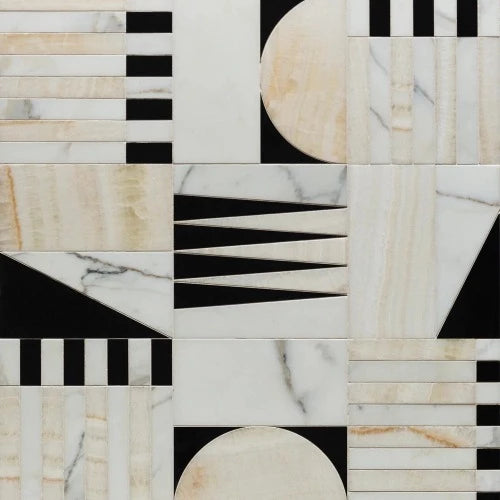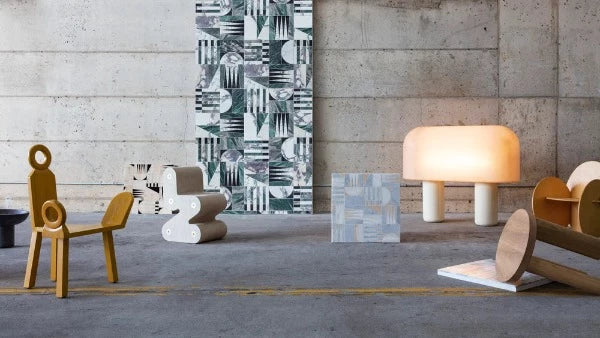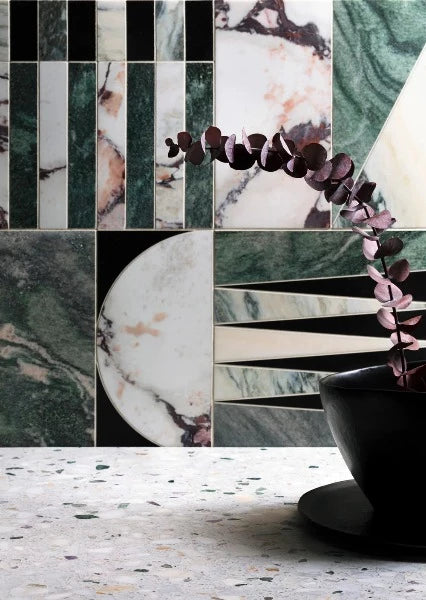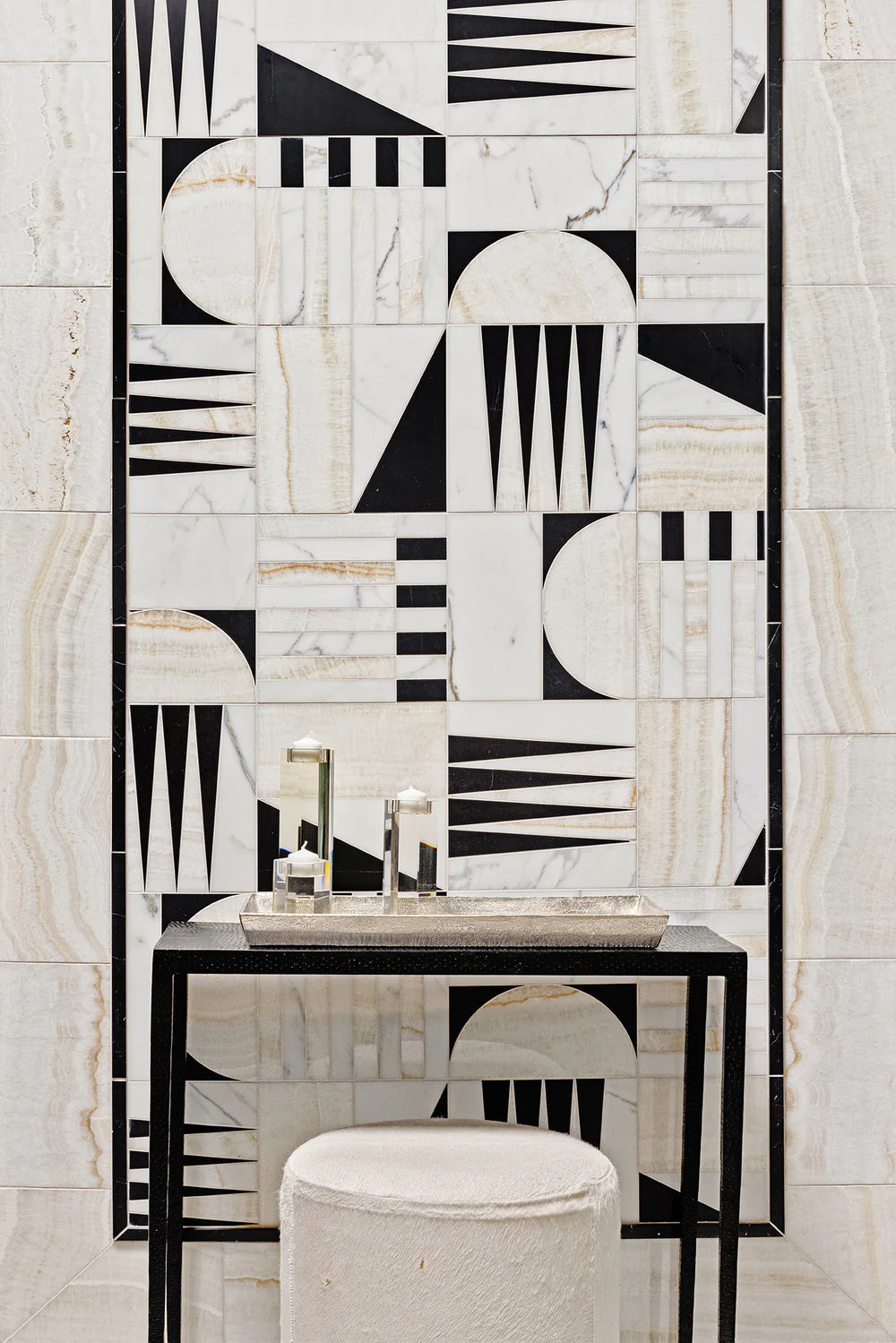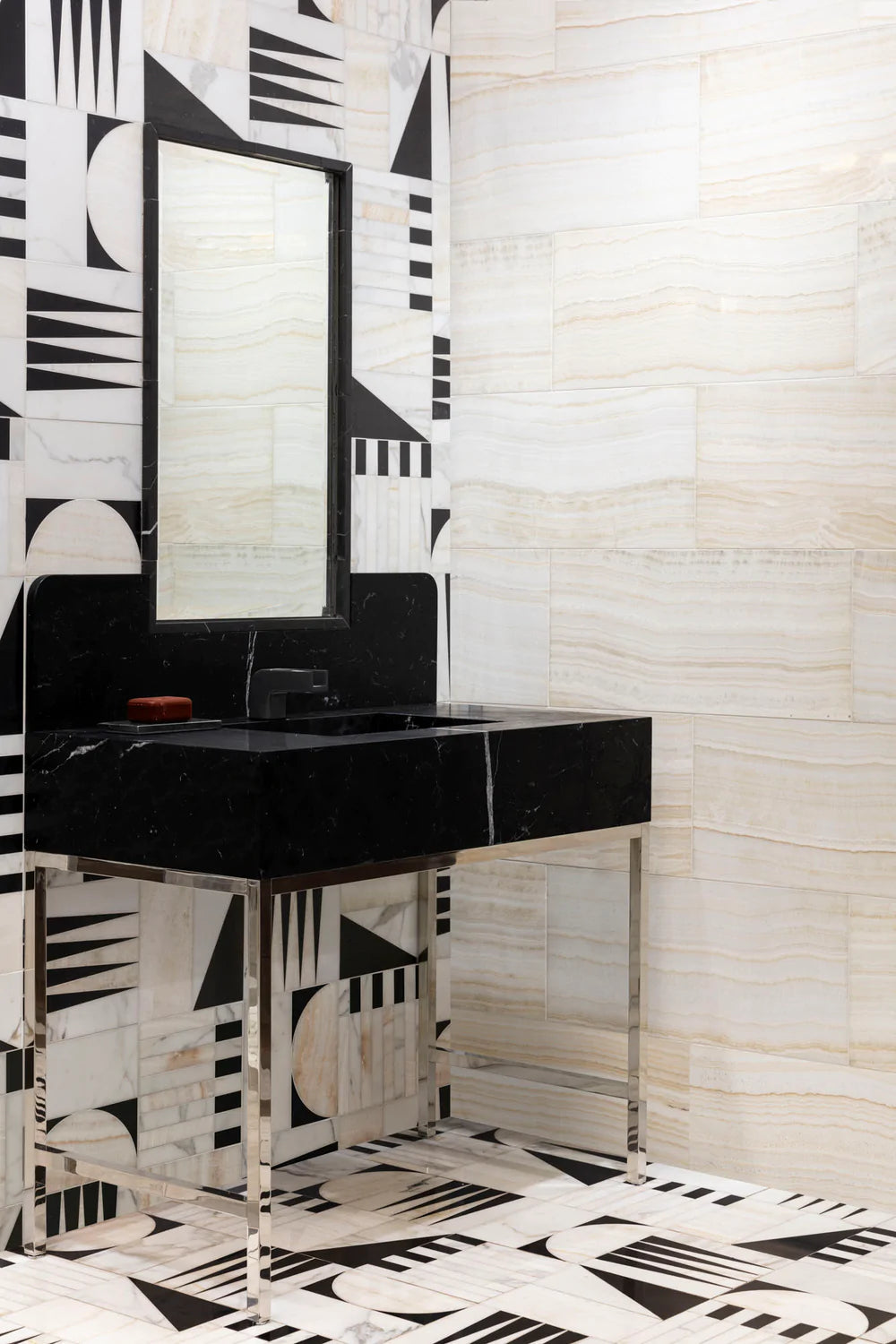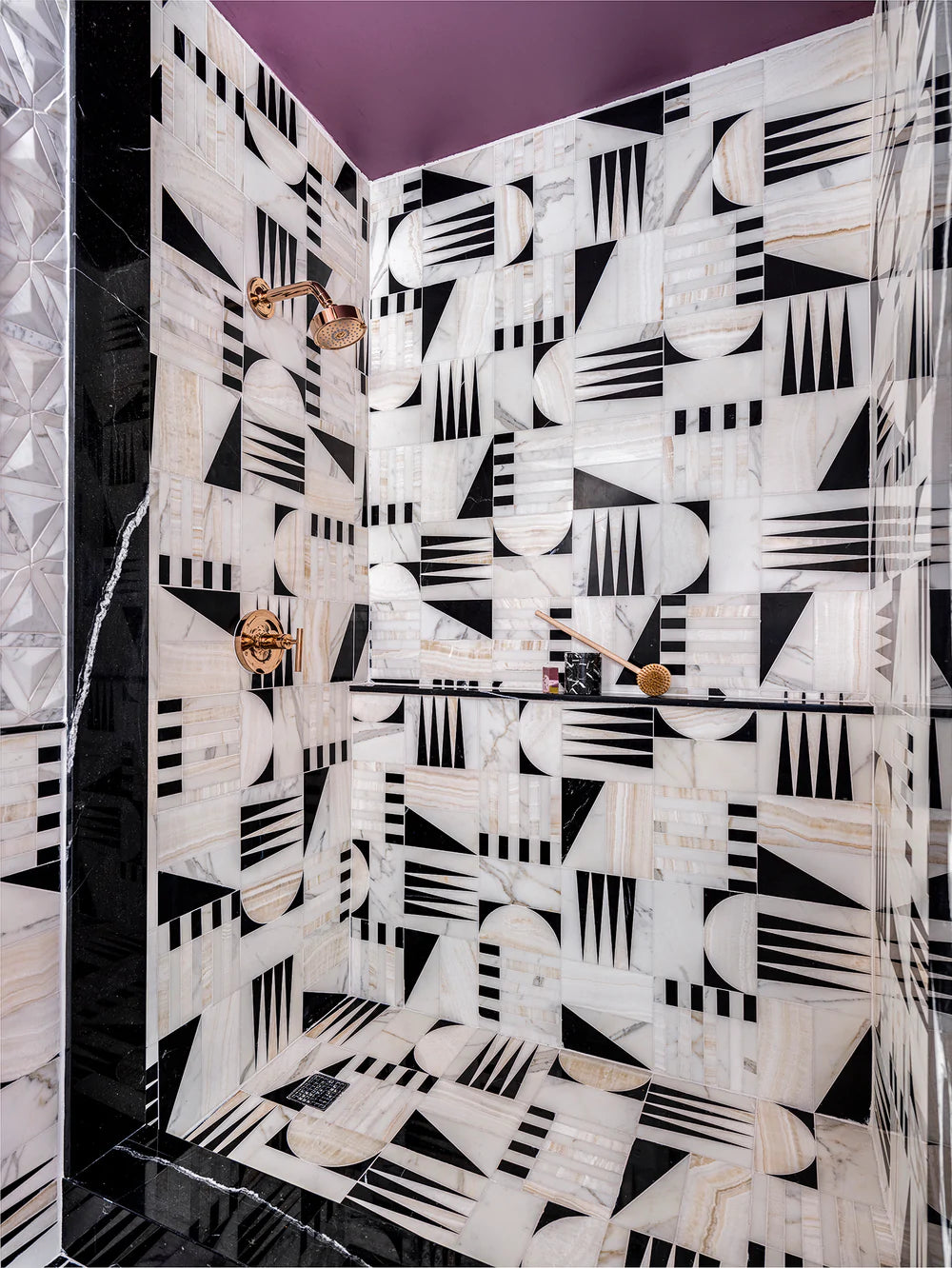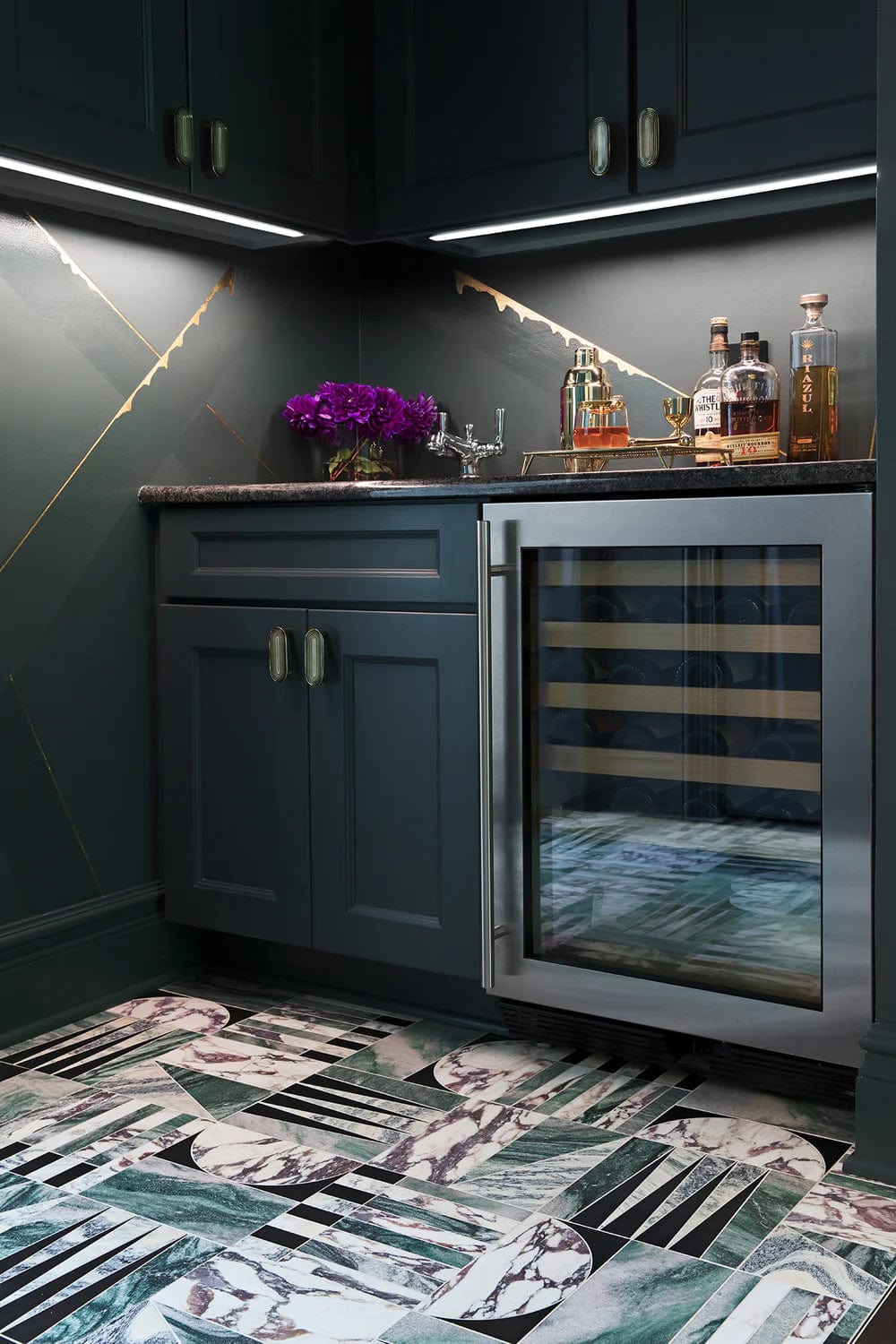 Bianco Carrara (Carrara White), Michelangelo's material of choice, is your classic veined white marble. Very similar to stones like Bianco Venatino marble, Bianco Carrara is known for its cool white and grey coloring, and has been a favorite stone for centuries. Carrara White can be used as a marble kitchen countertop or as a marble backsplash.
White Sand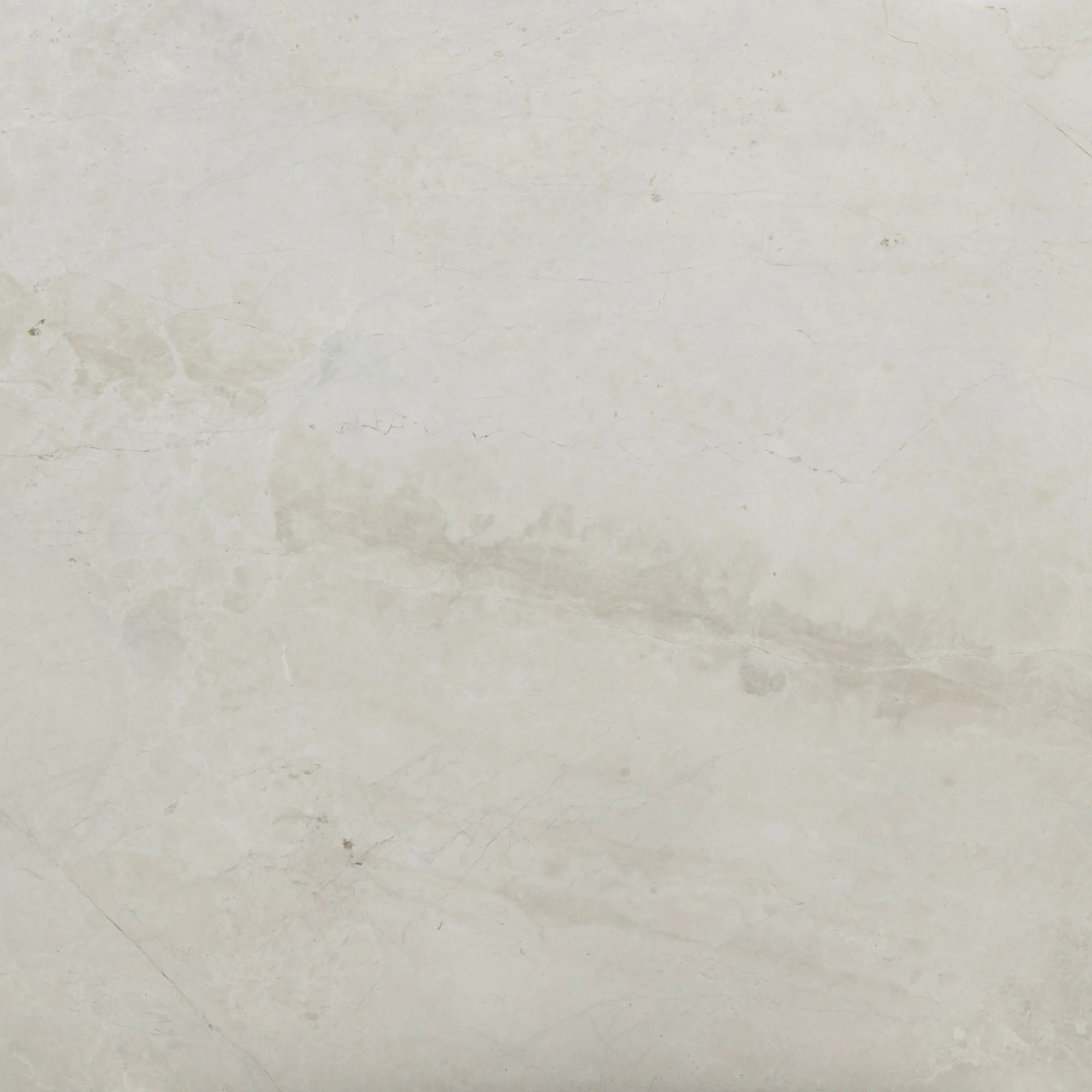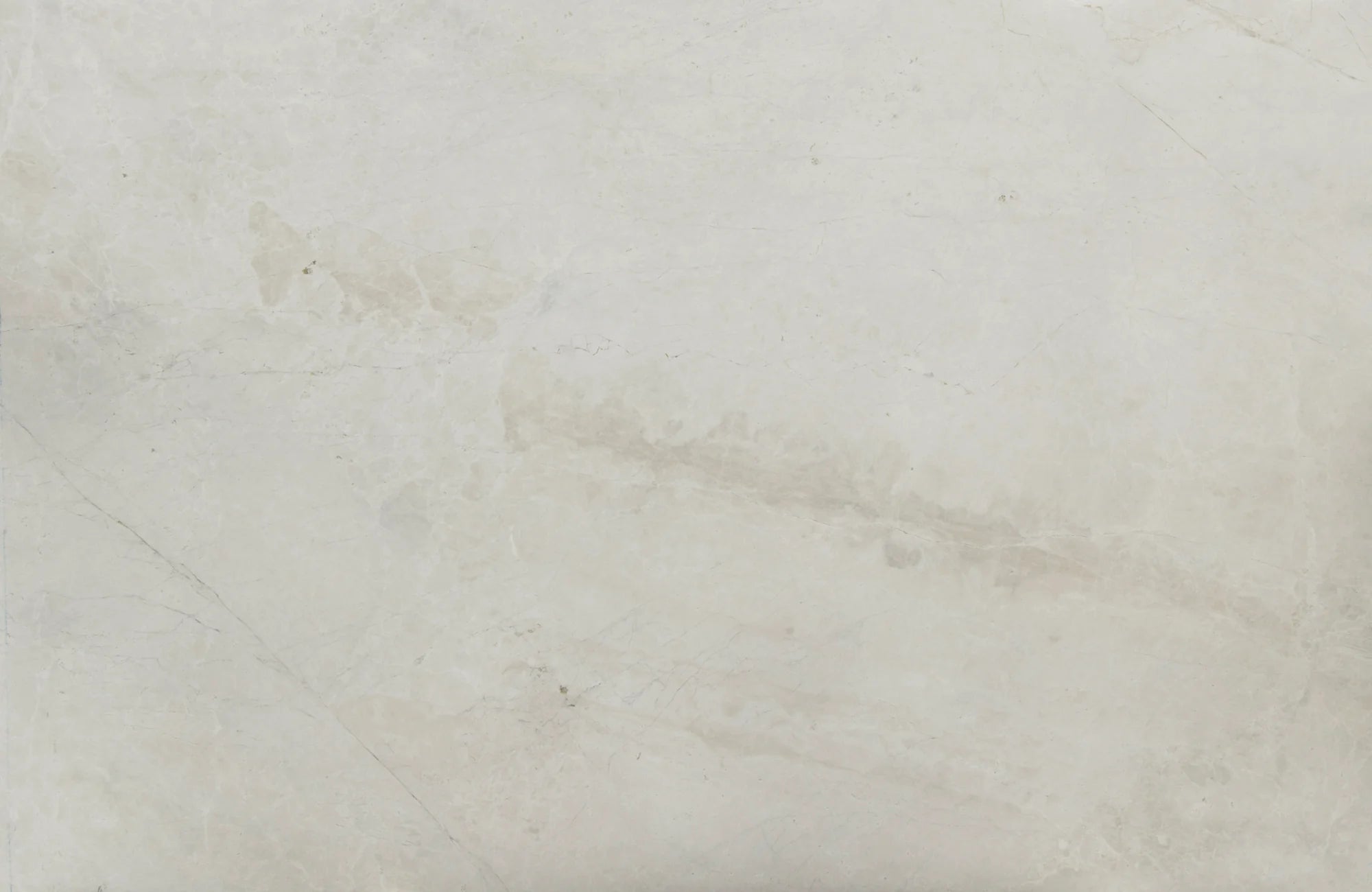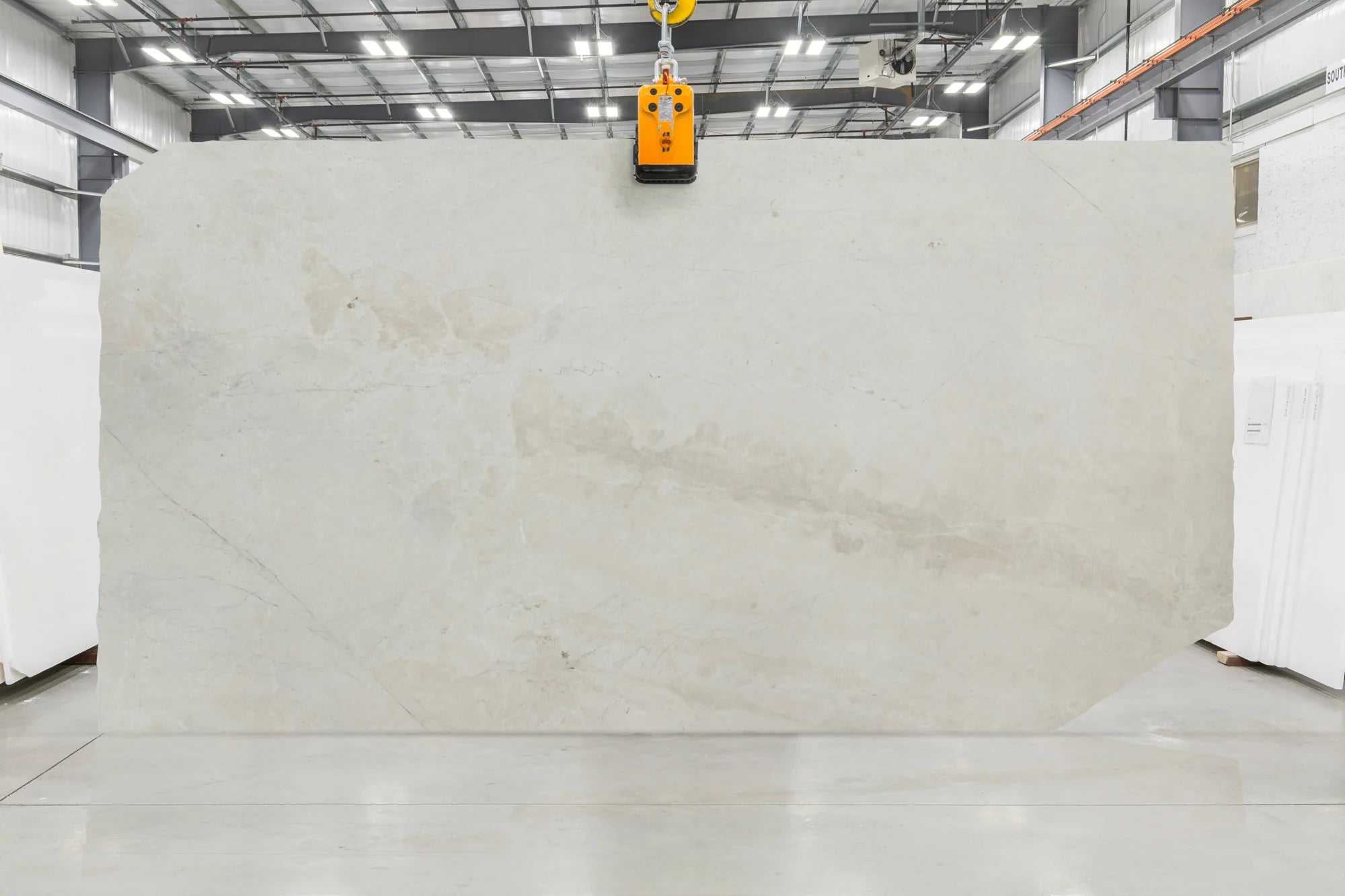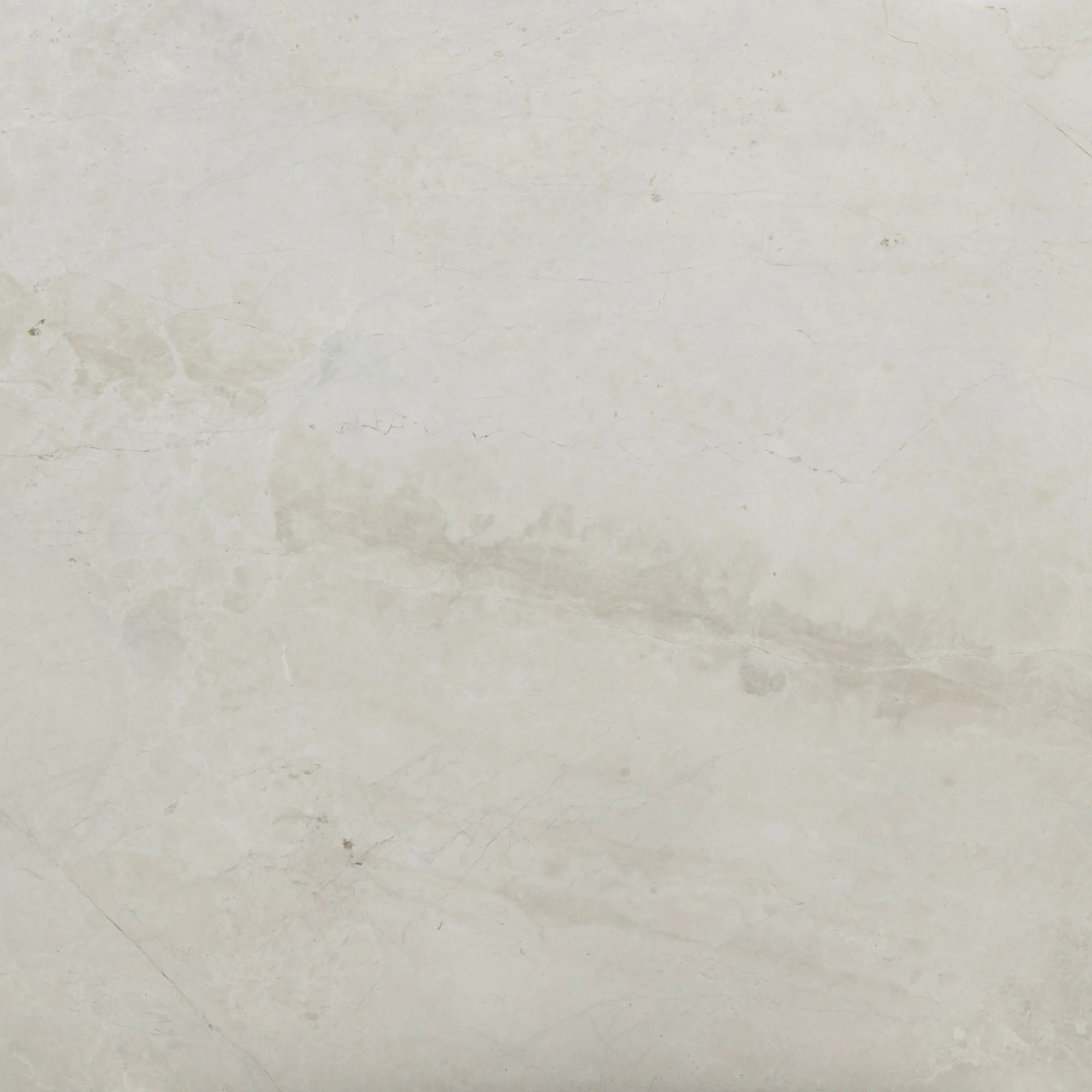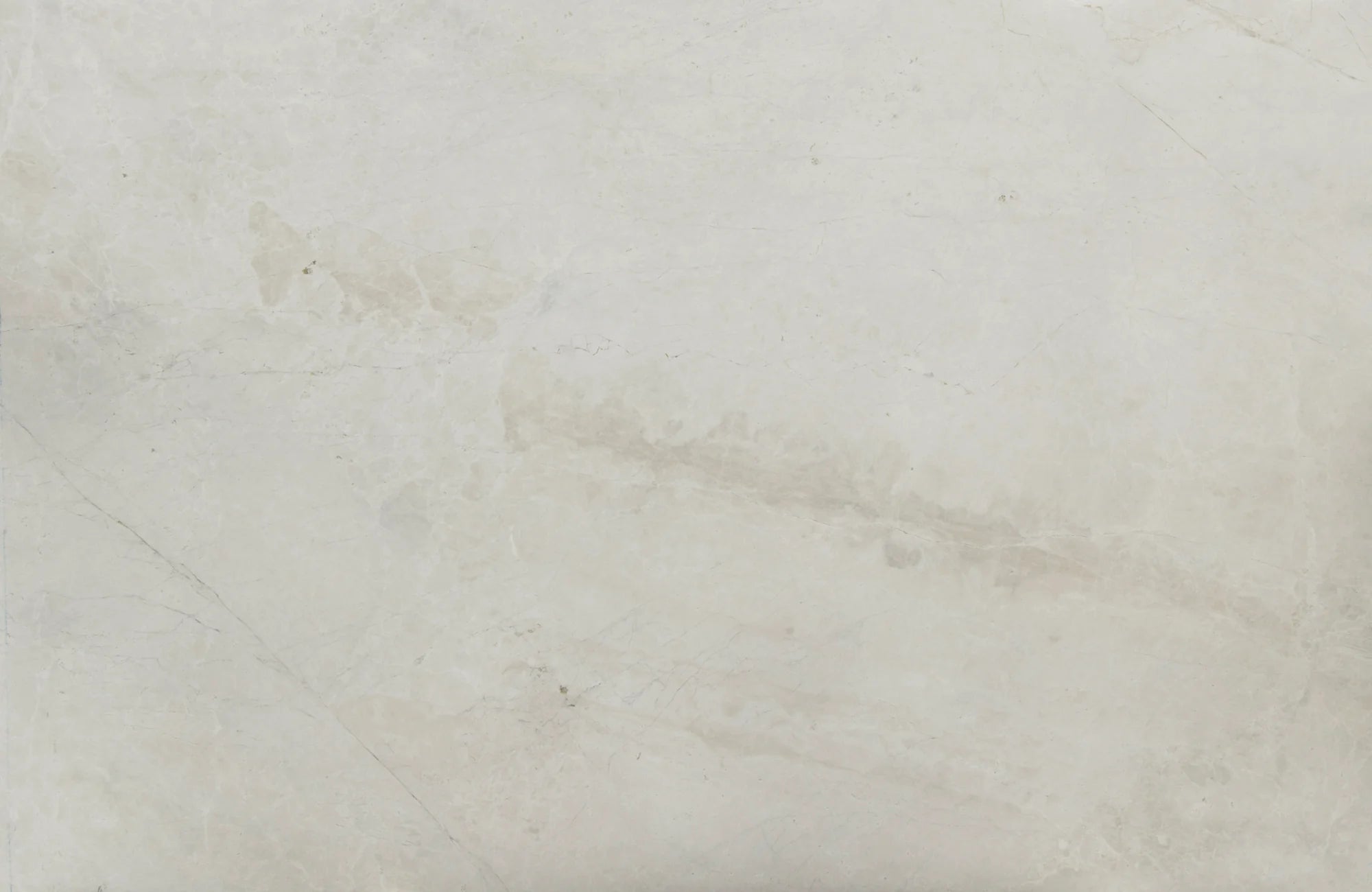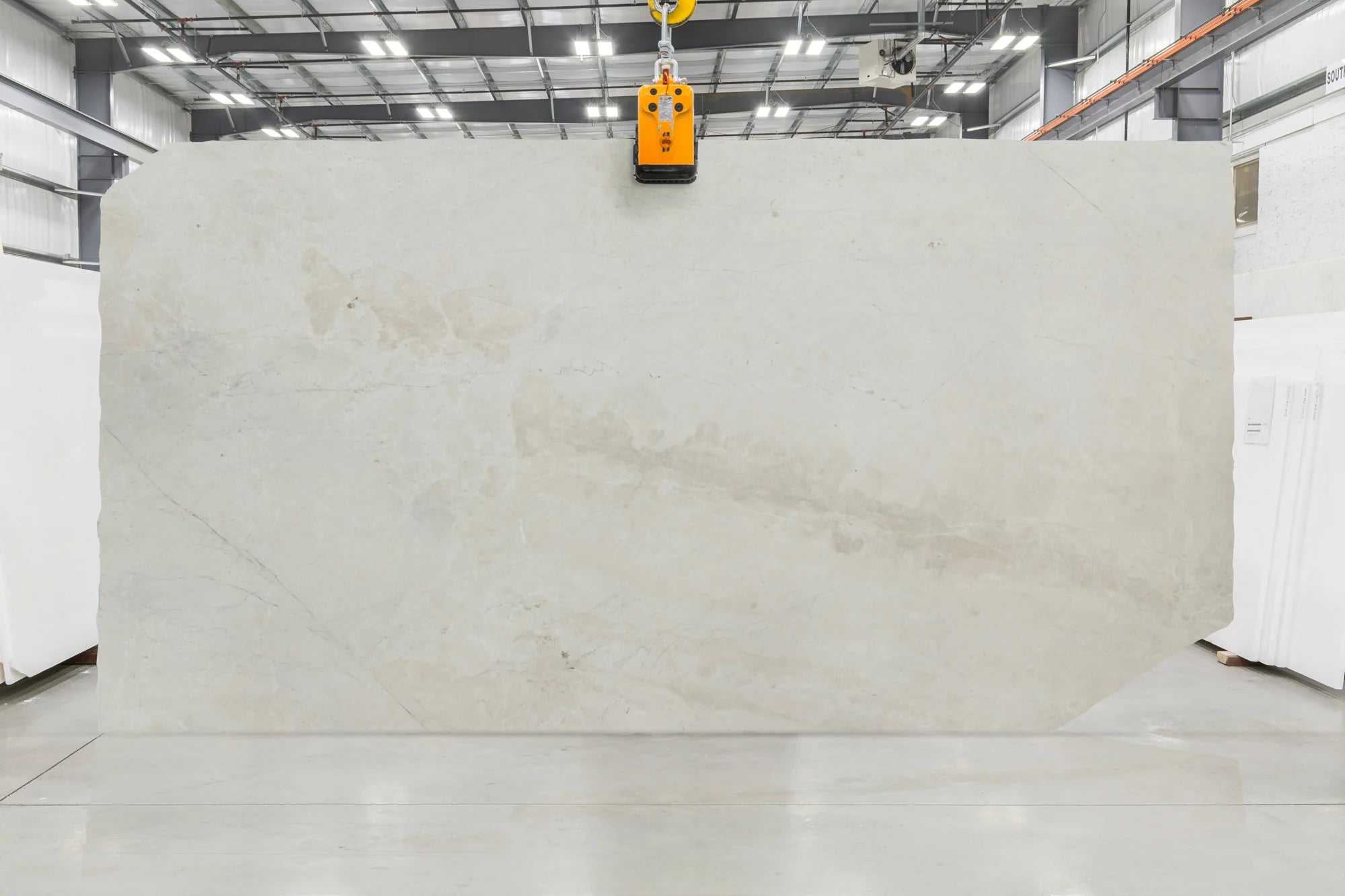 If you are looking for a neutral beige marble, similar to Taj Mahal quartzite and Crema Marfil marble, White Sand marble is a fantastic choice. The stone has very soft veining, and is stocked in a variety of honed and polished finishes.
Statuary White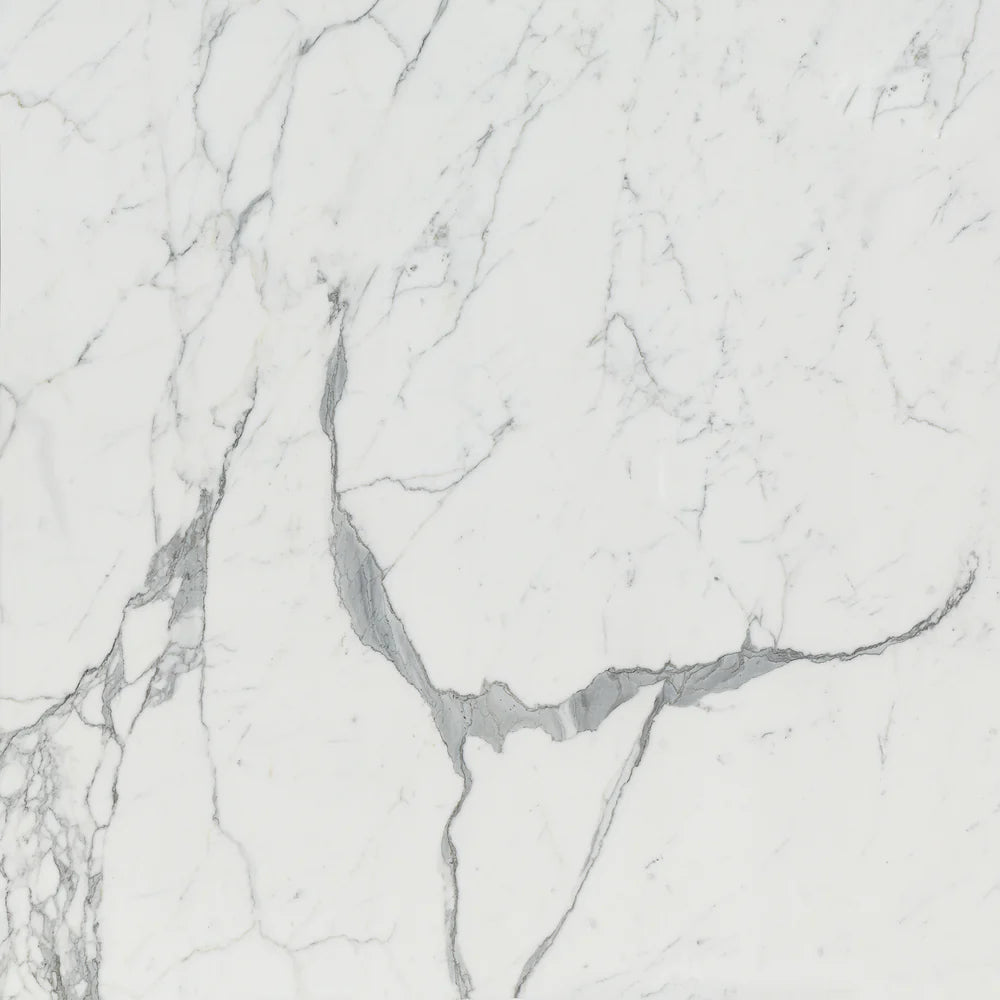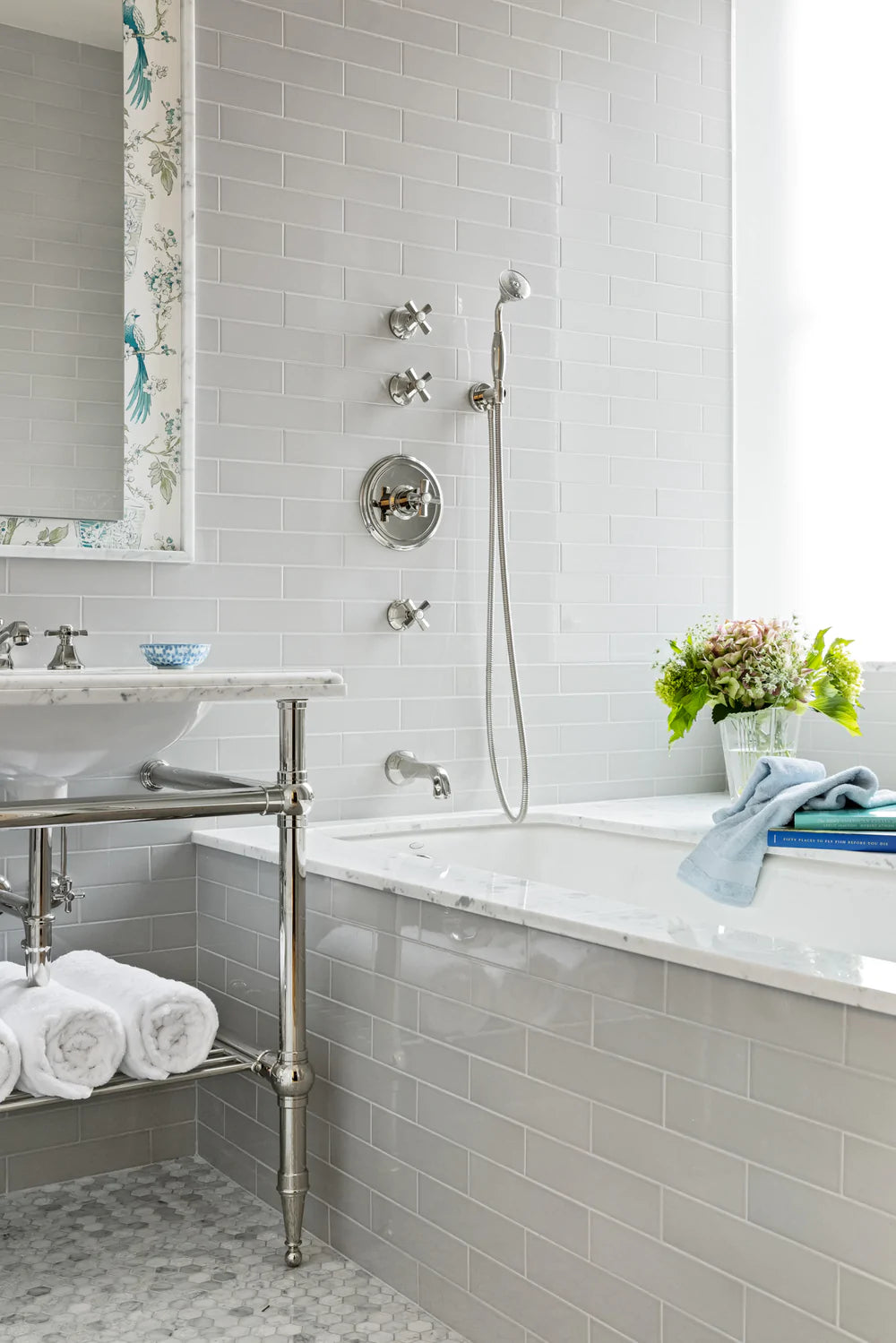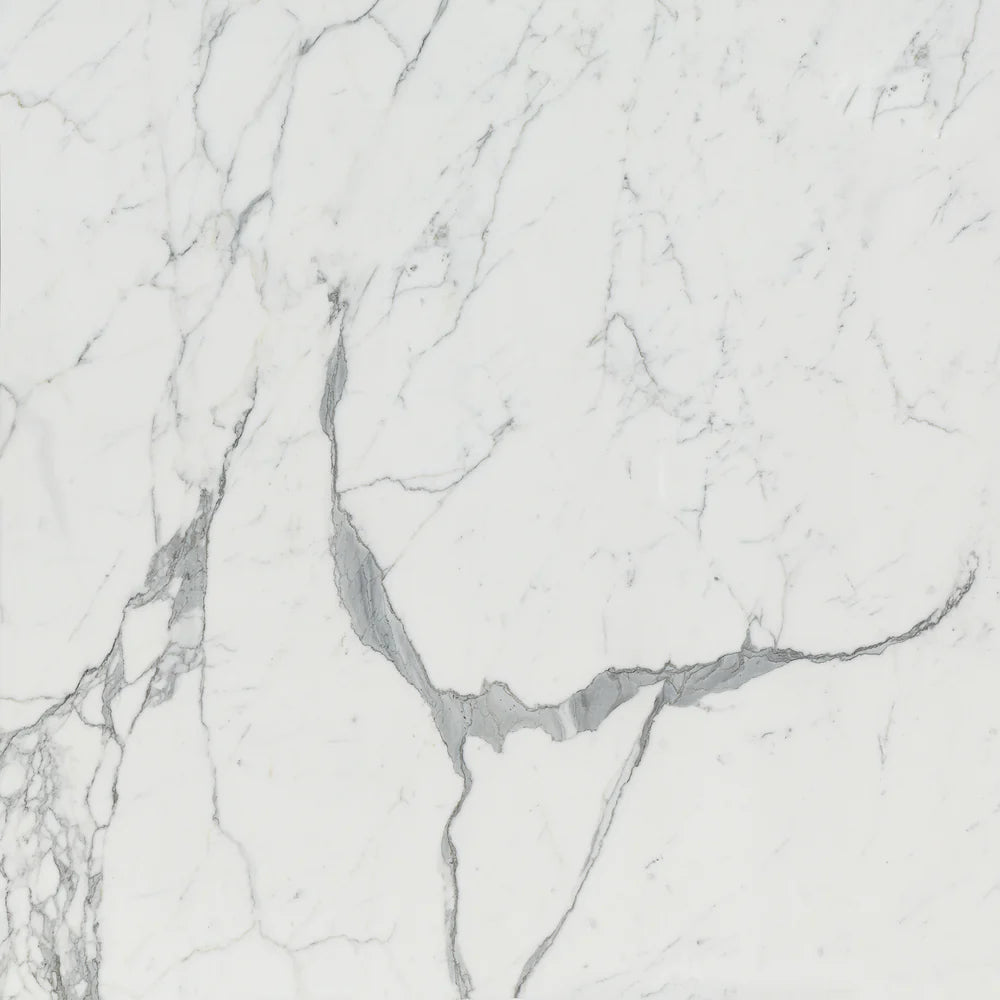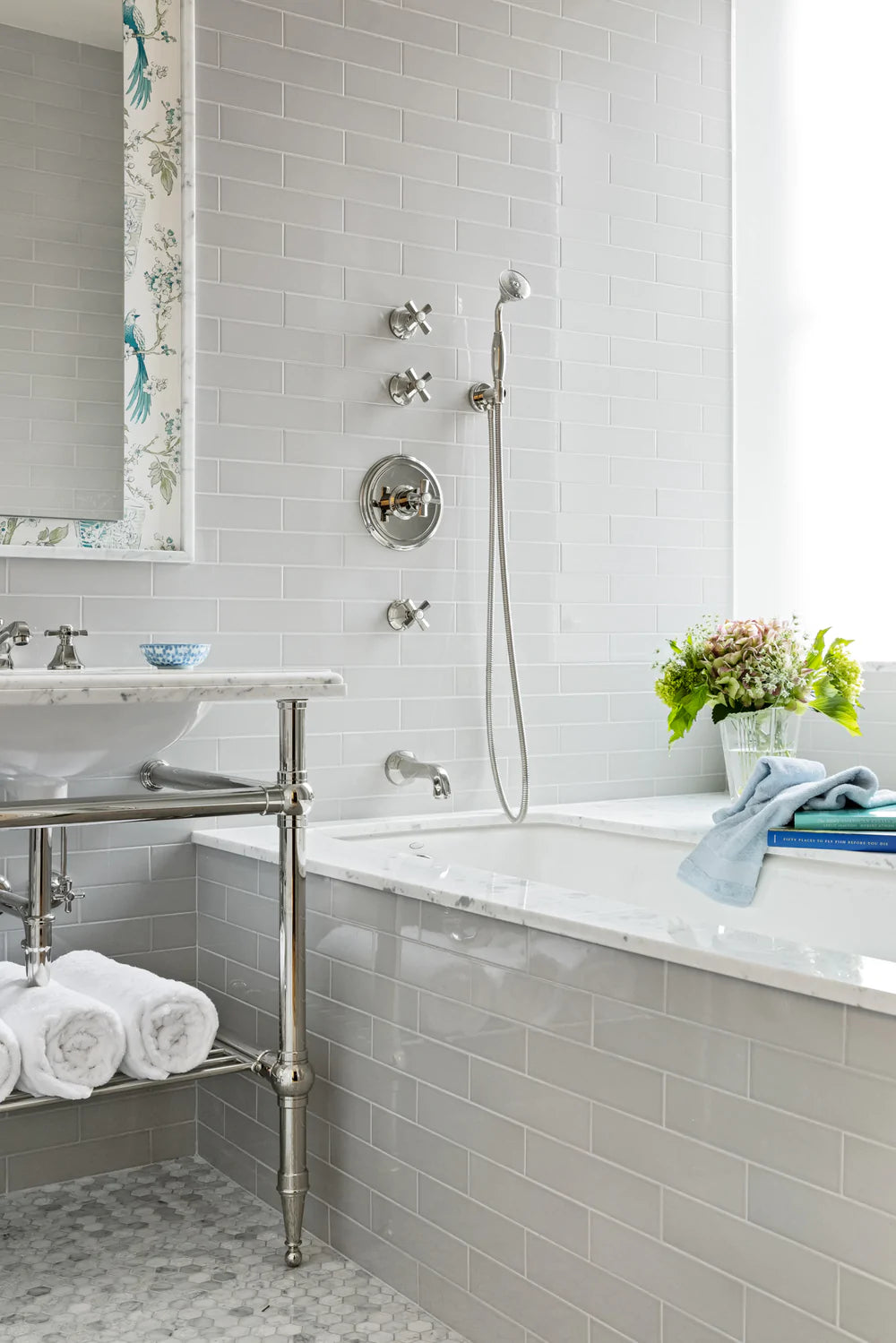 Statuary is a quintessential Italian marble, used to carve many of Italy's most famous sculptures. Known for its black and grey bolts cast upon pure whites, Statuary Classico is a true classic marble and can be found in a variety of home styles due to its versatile nature.
Calacatta Macchia Vecchia or Calacatta Rust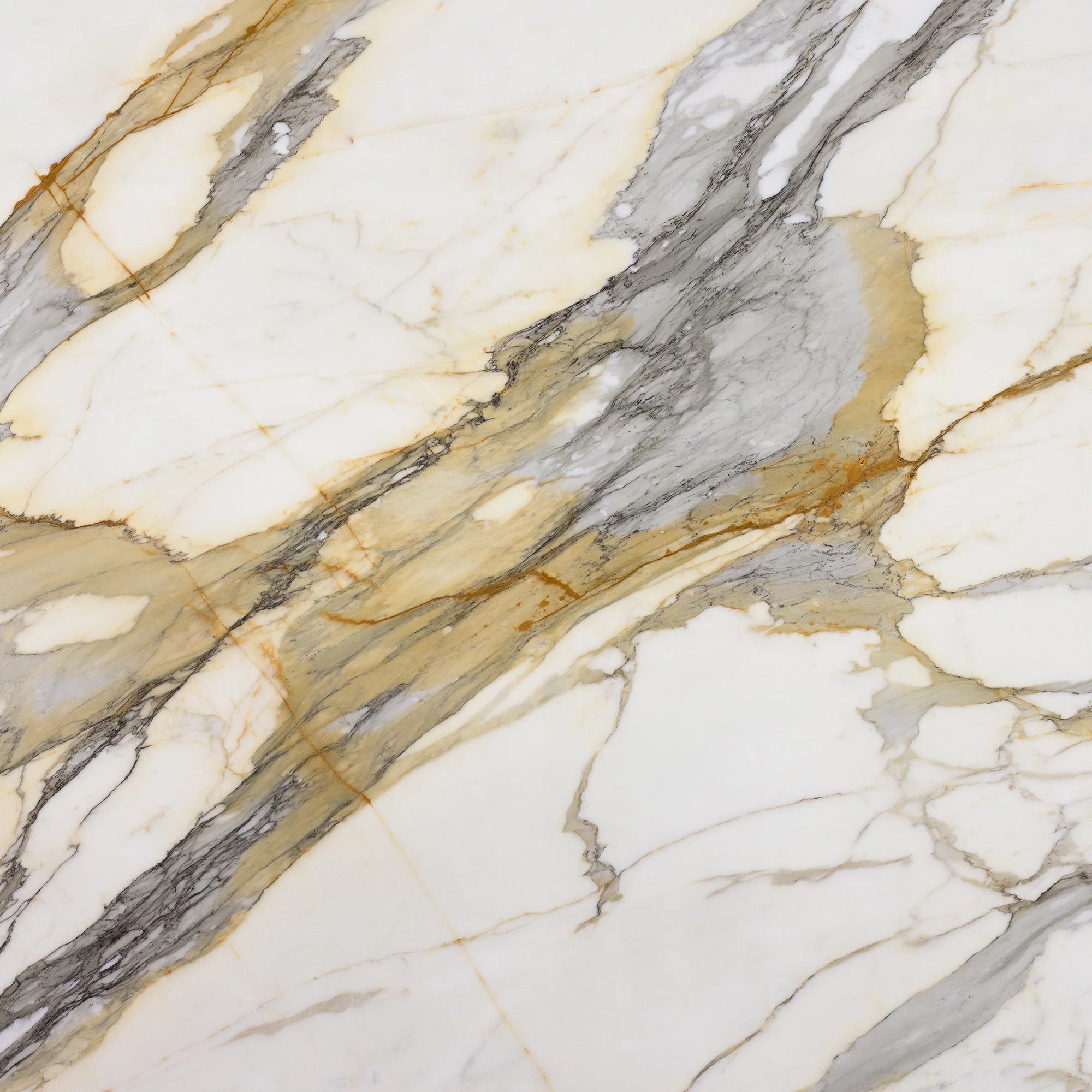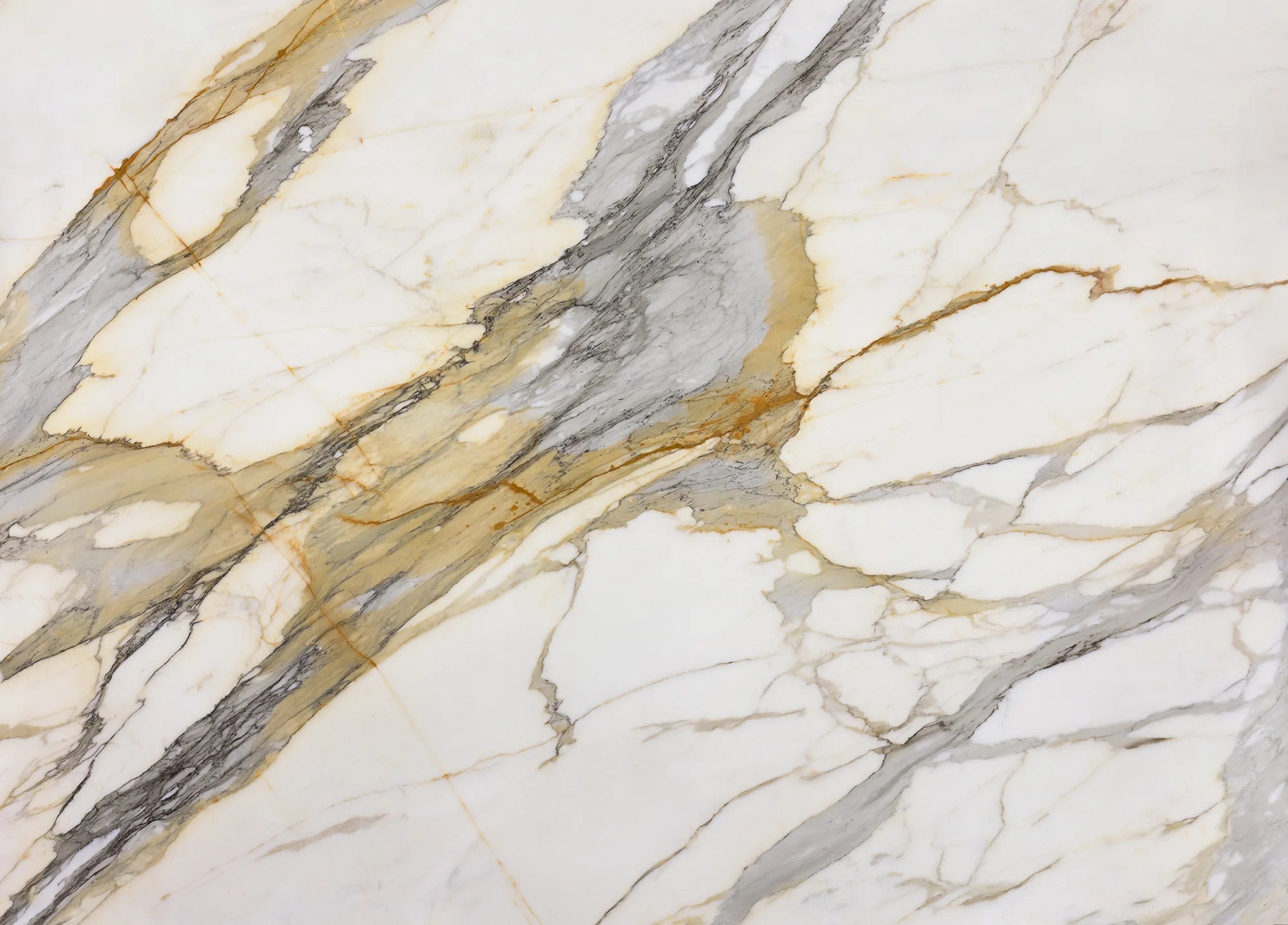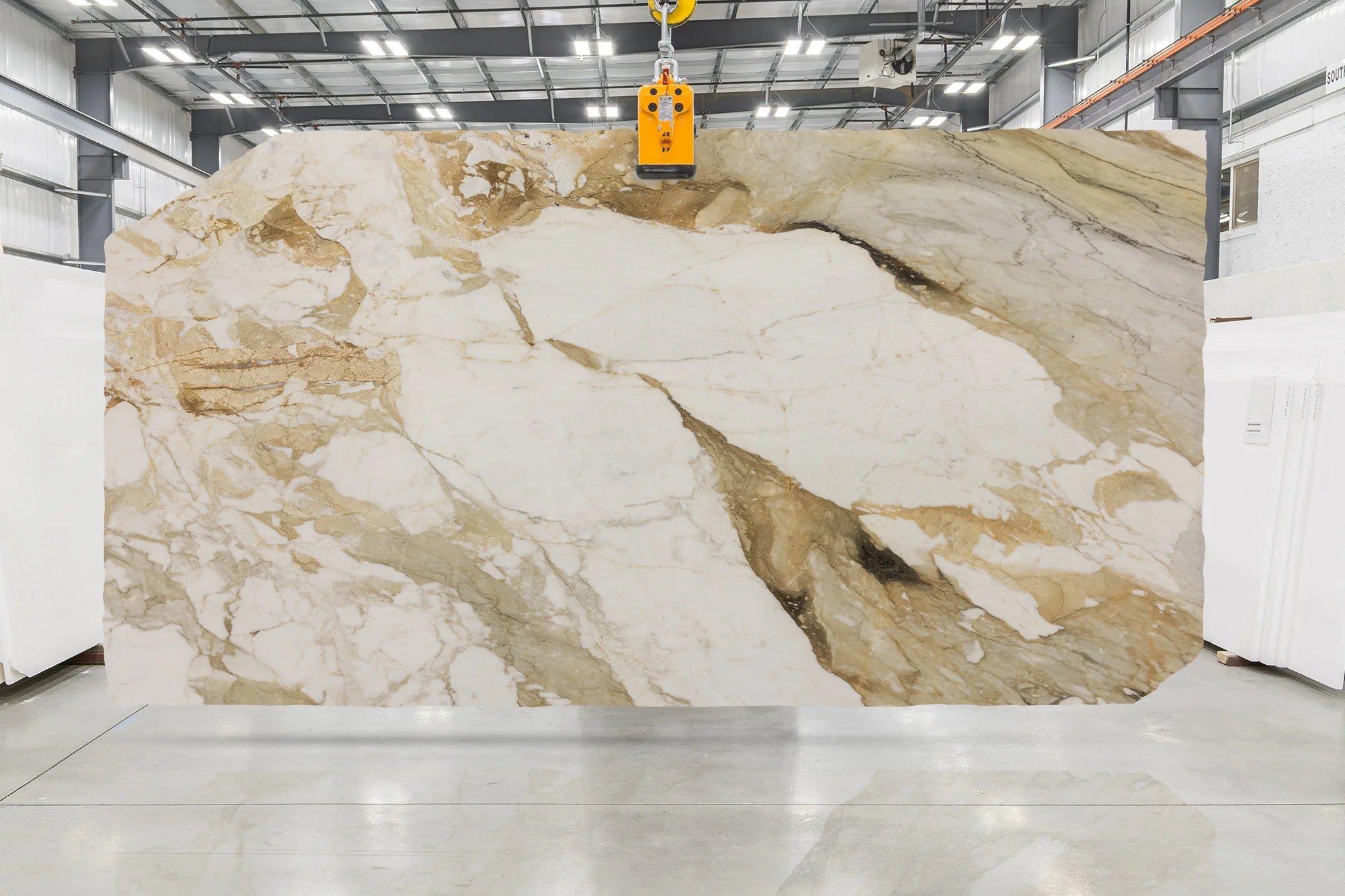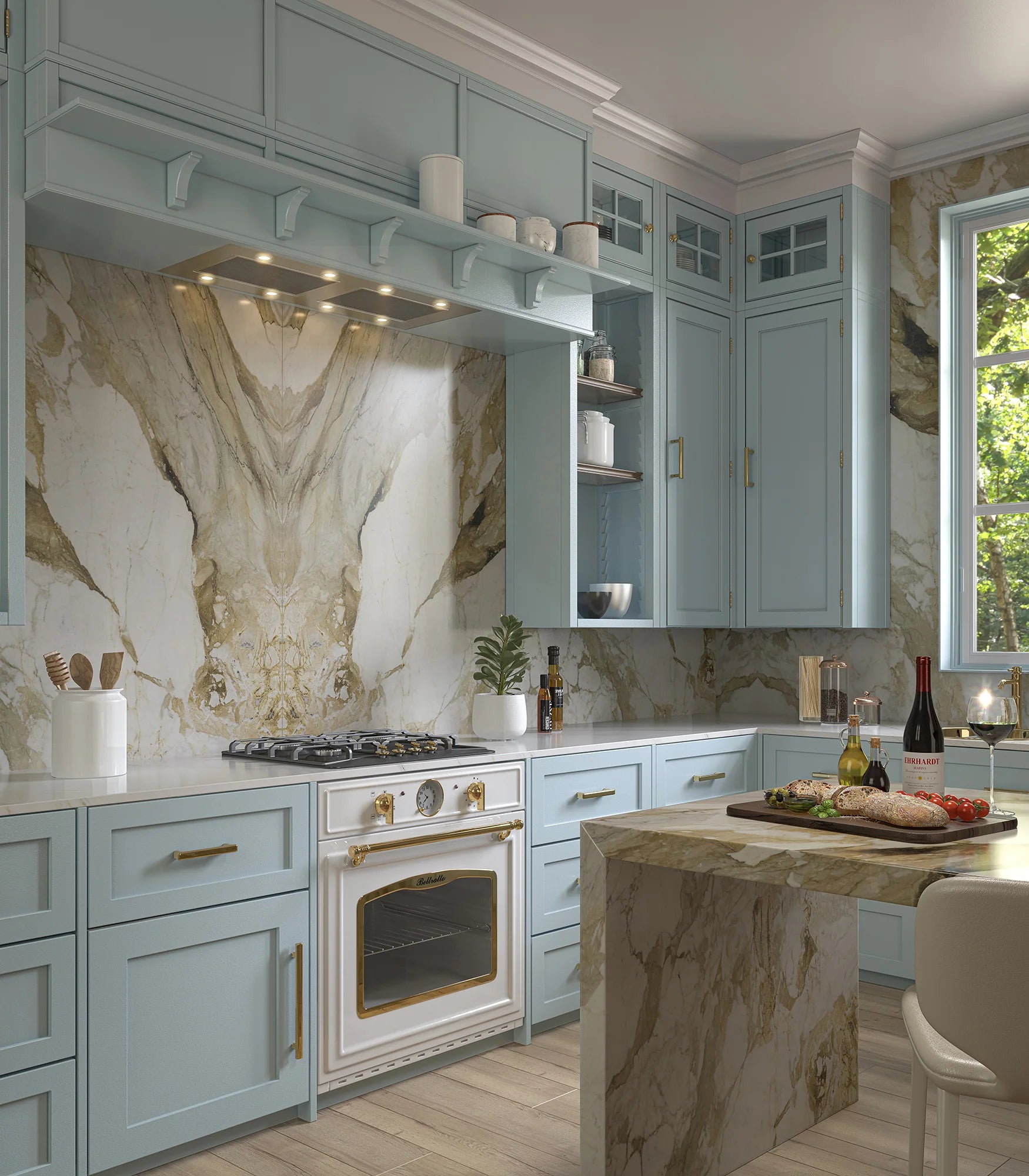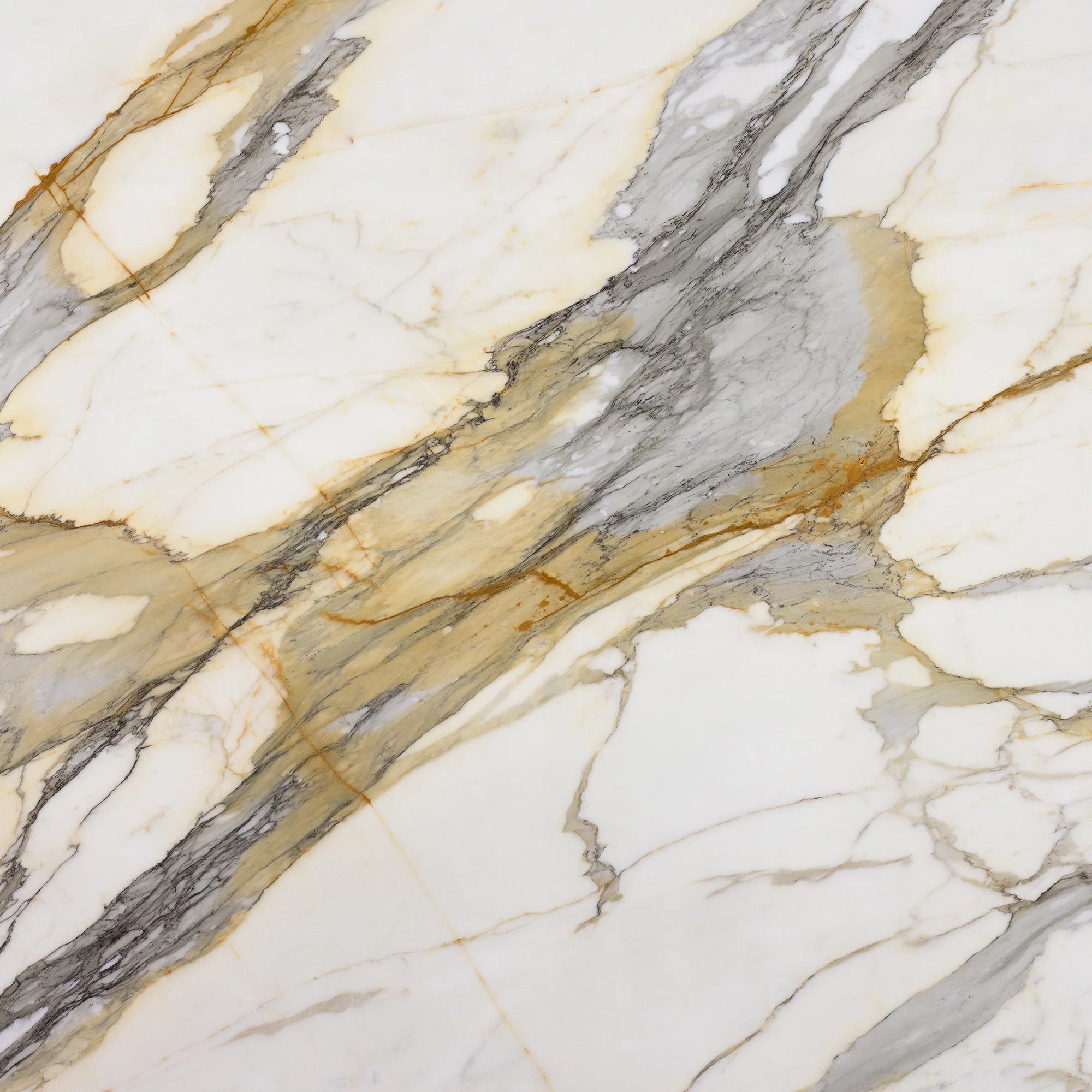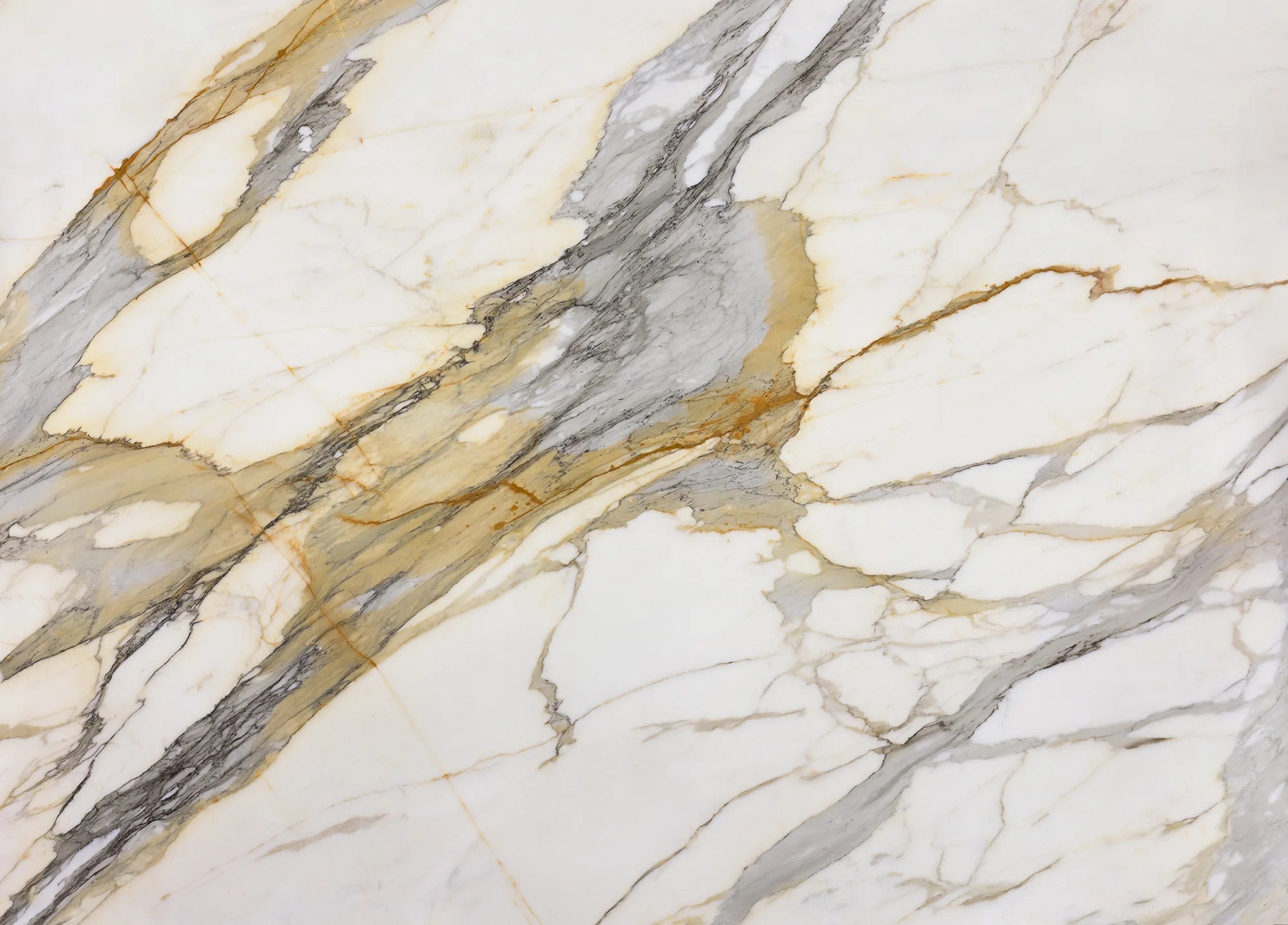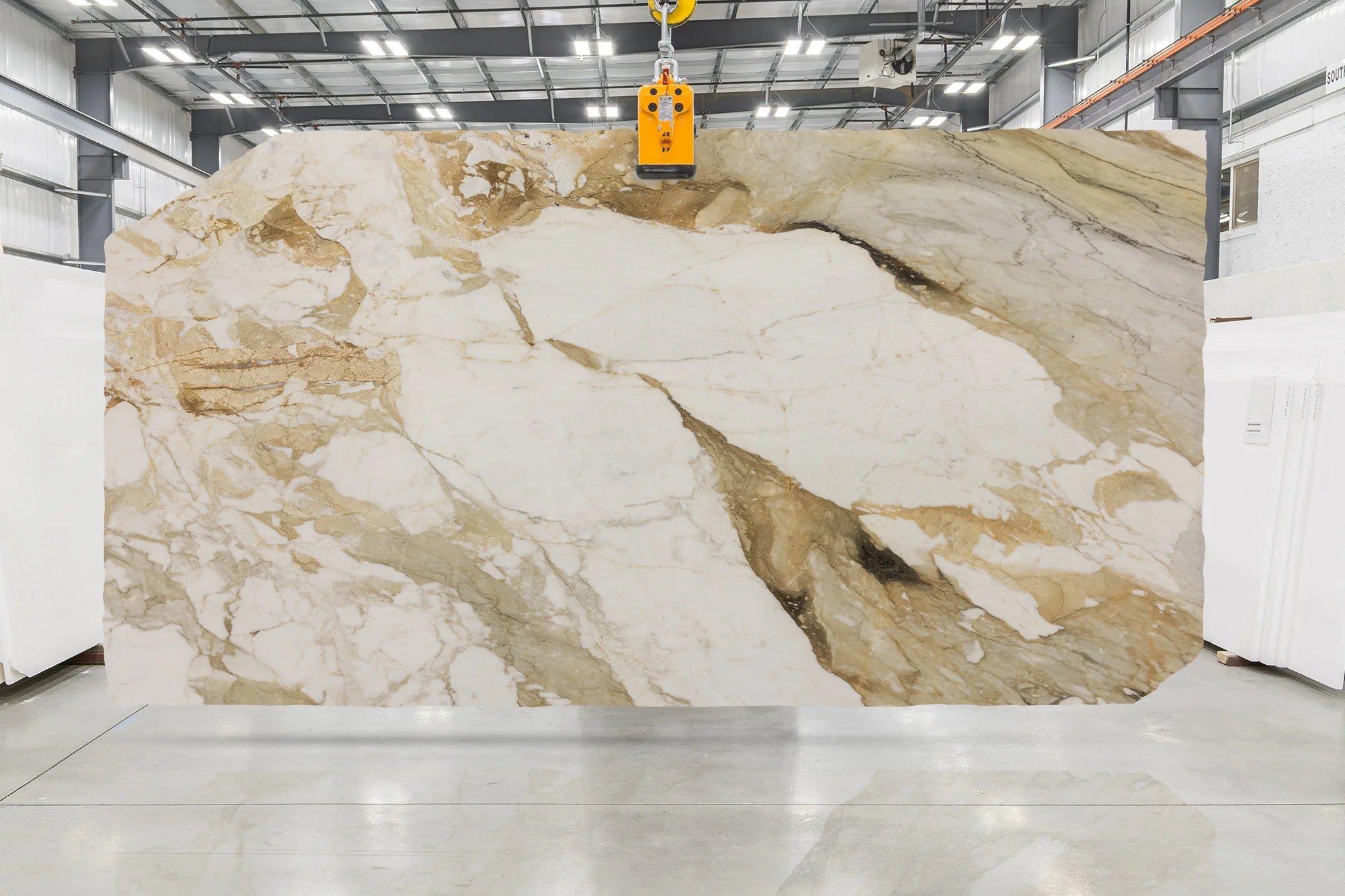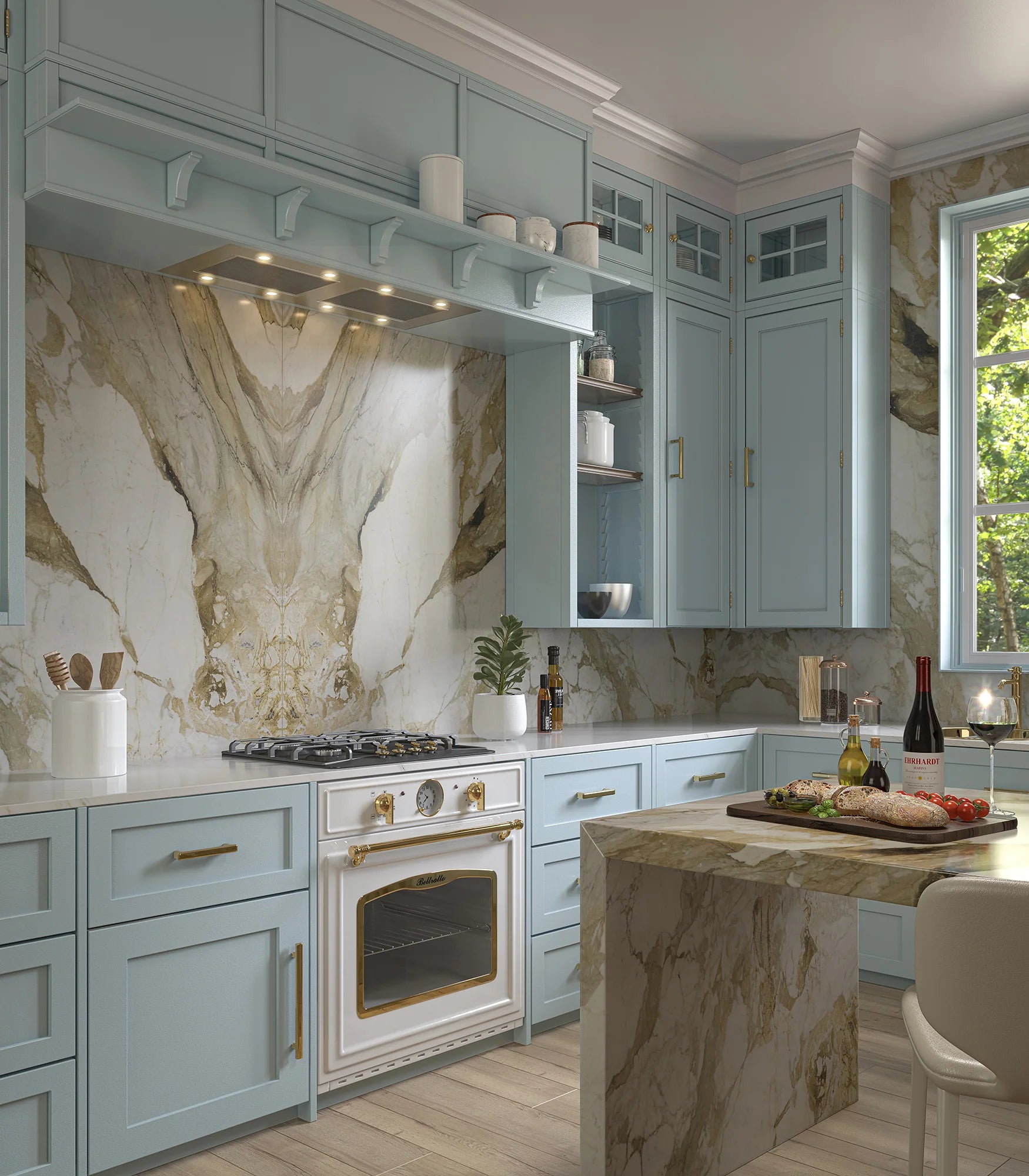 Calacatta Macchia Vecchia, or Calacatta Rust, is for the homeowner who is looking for a truly unforgettable natural stone. Sourced in Italy's grandest quarries, the exquisite marble is distinguished by grey accents and veins swept across creamy whites & mellow ochre.
Bardiglio Nuvolato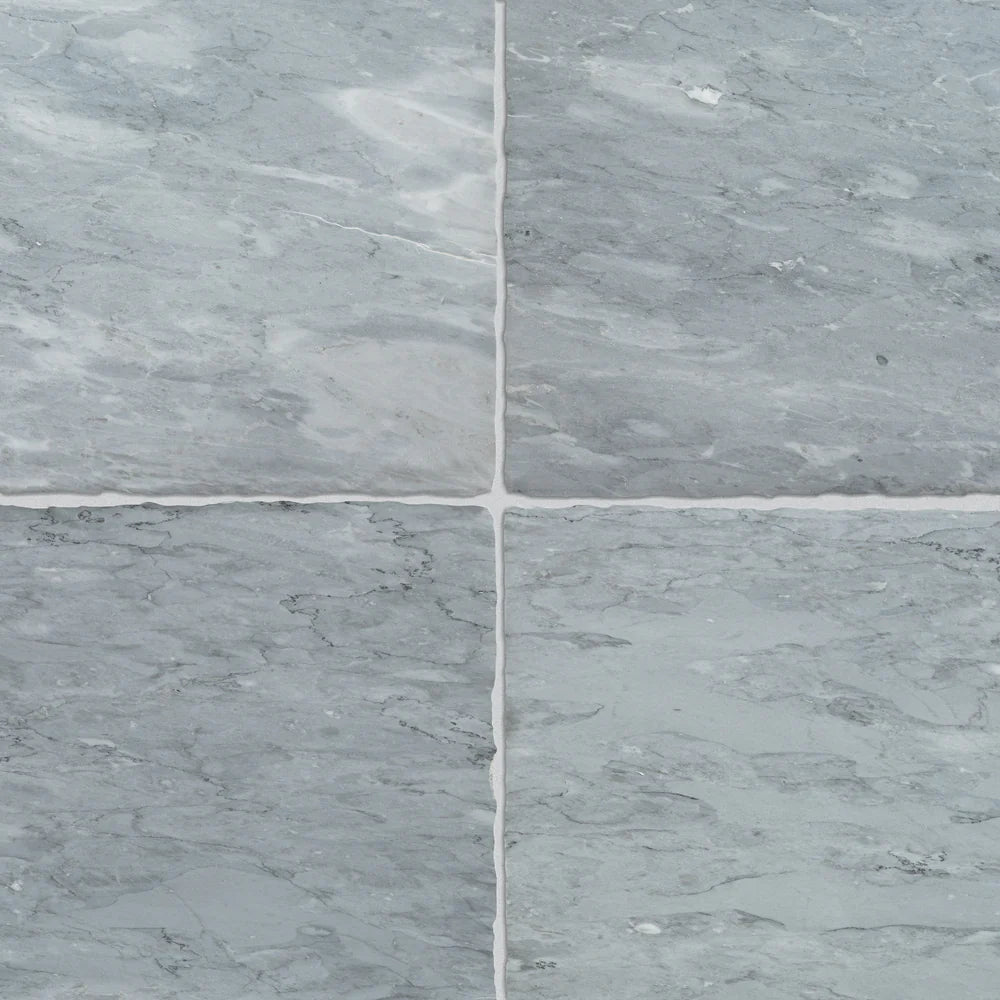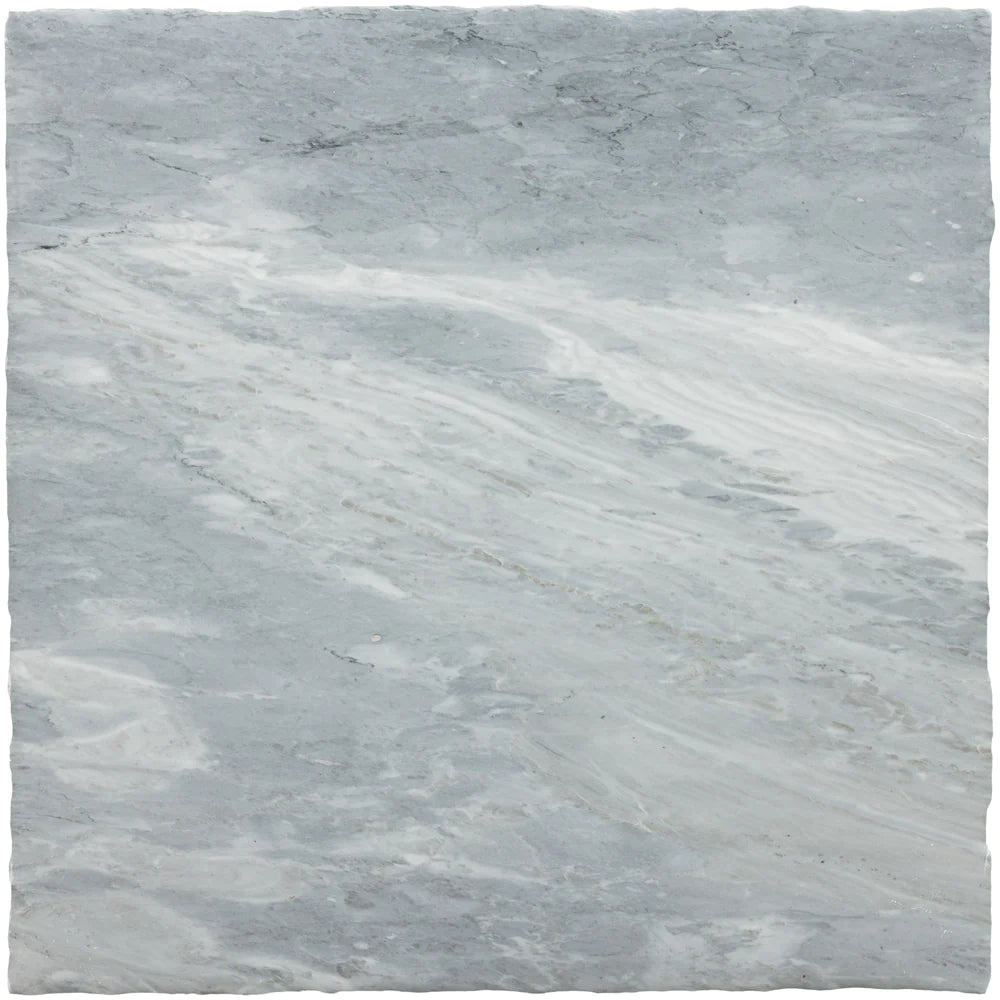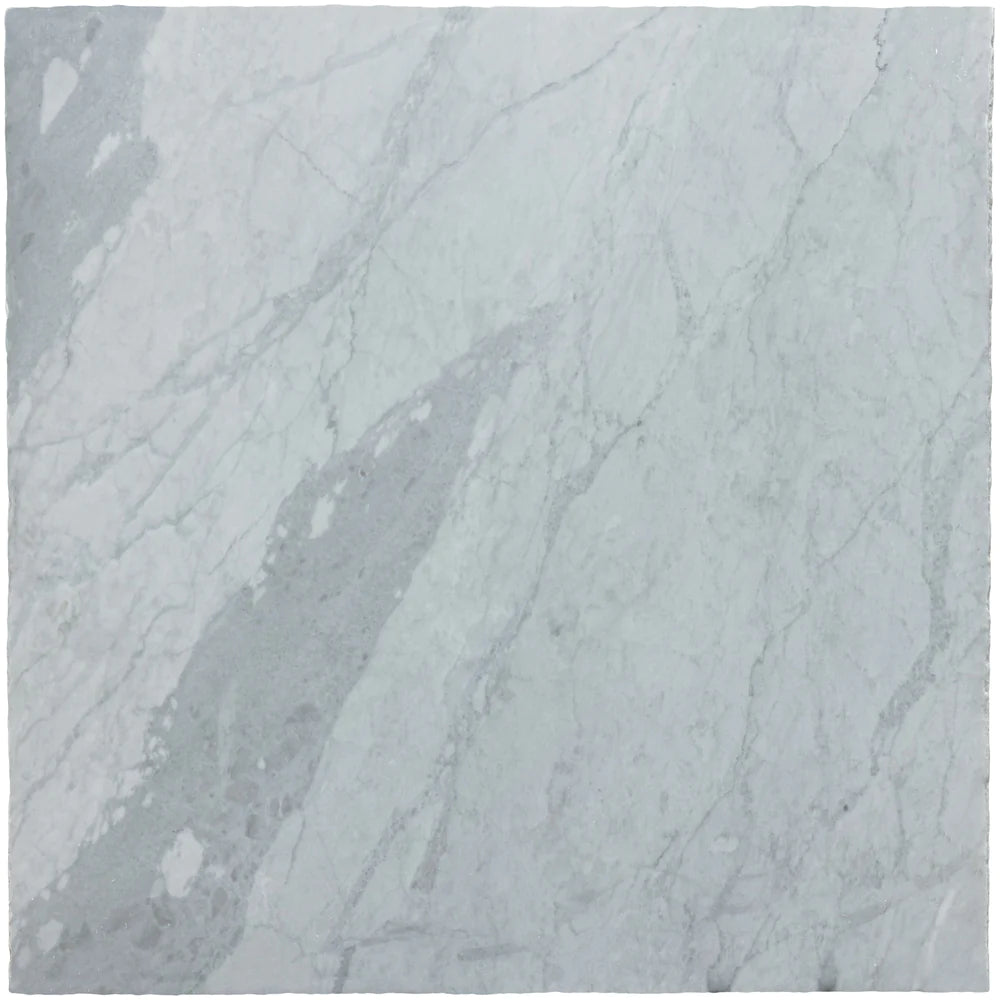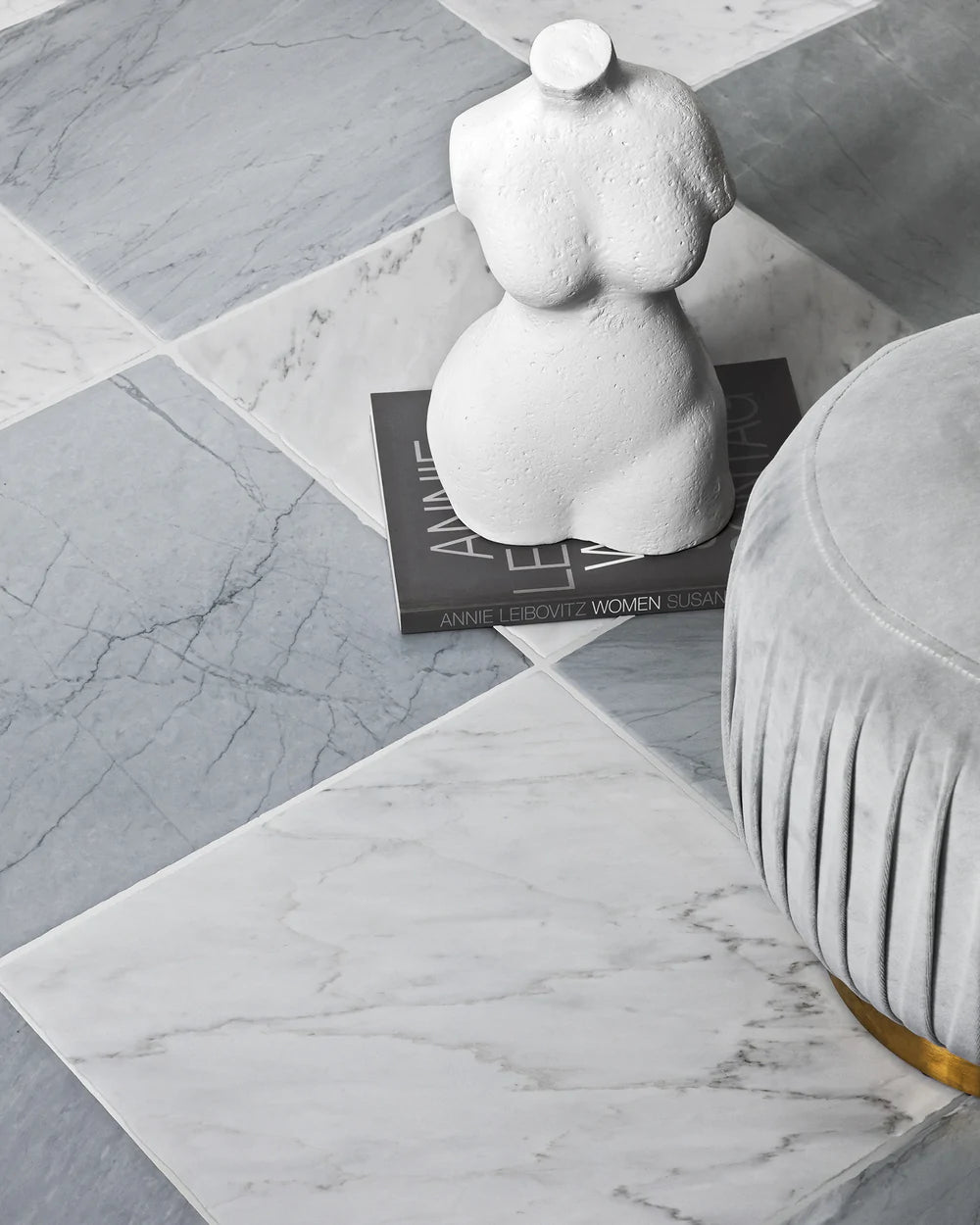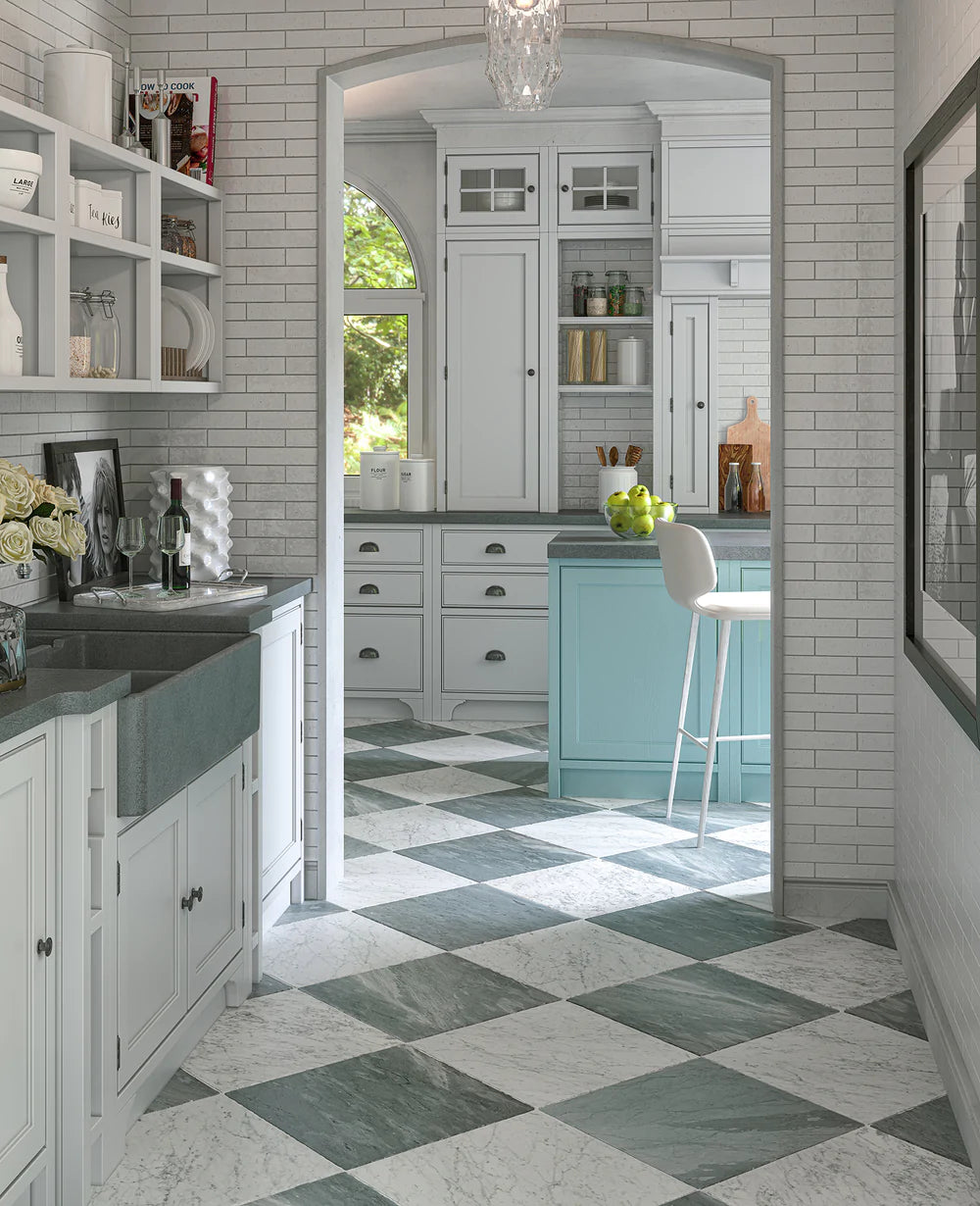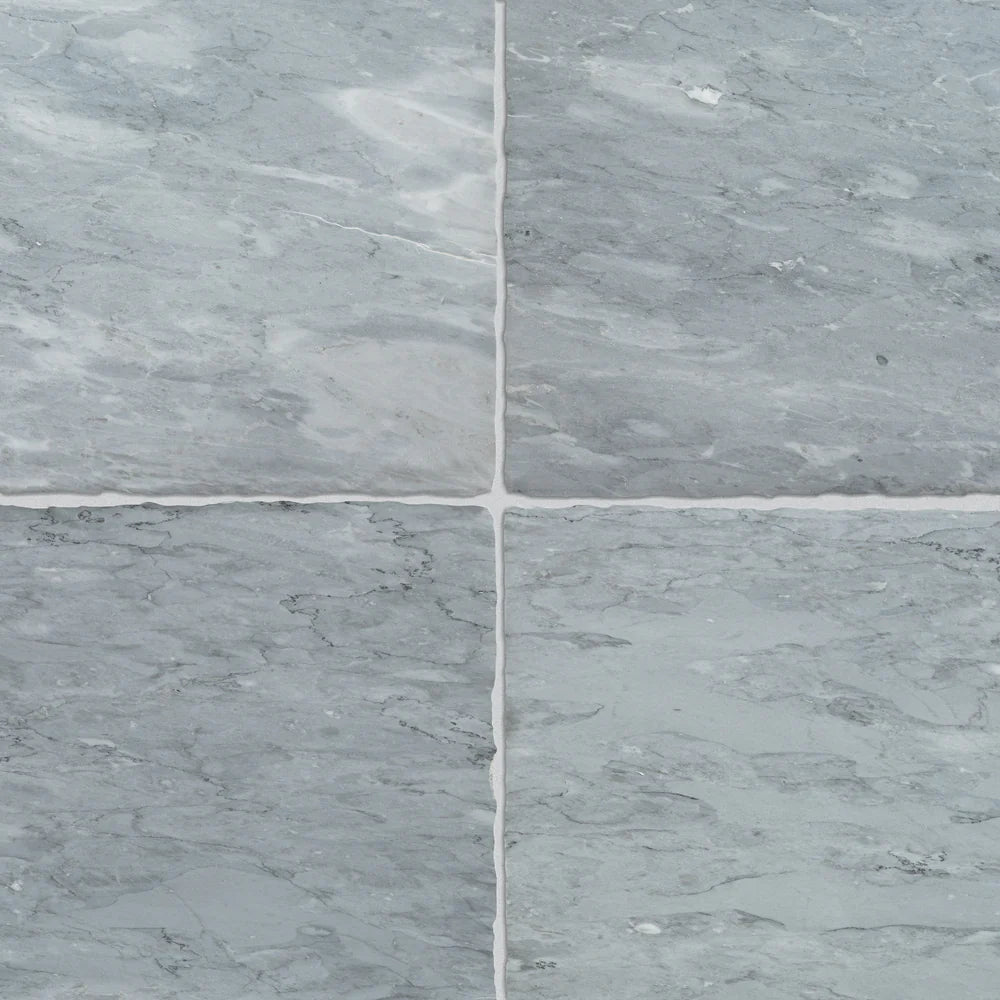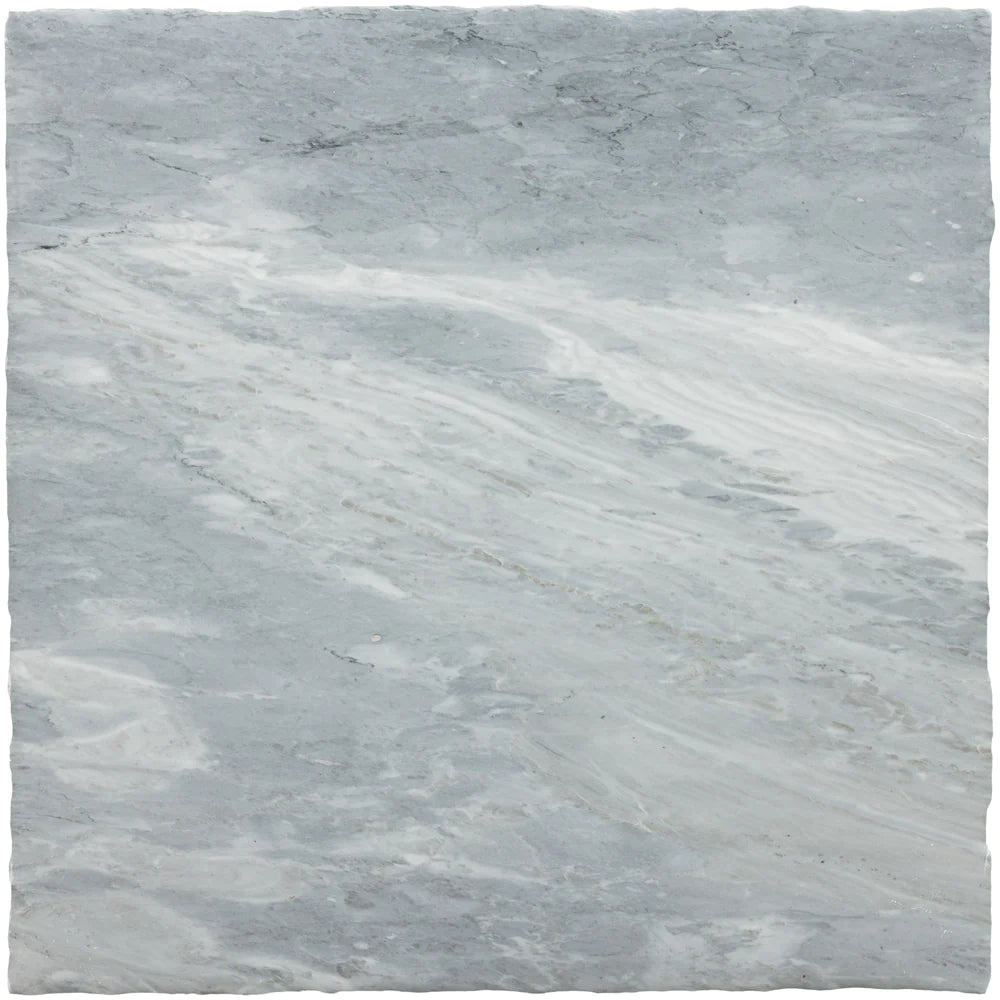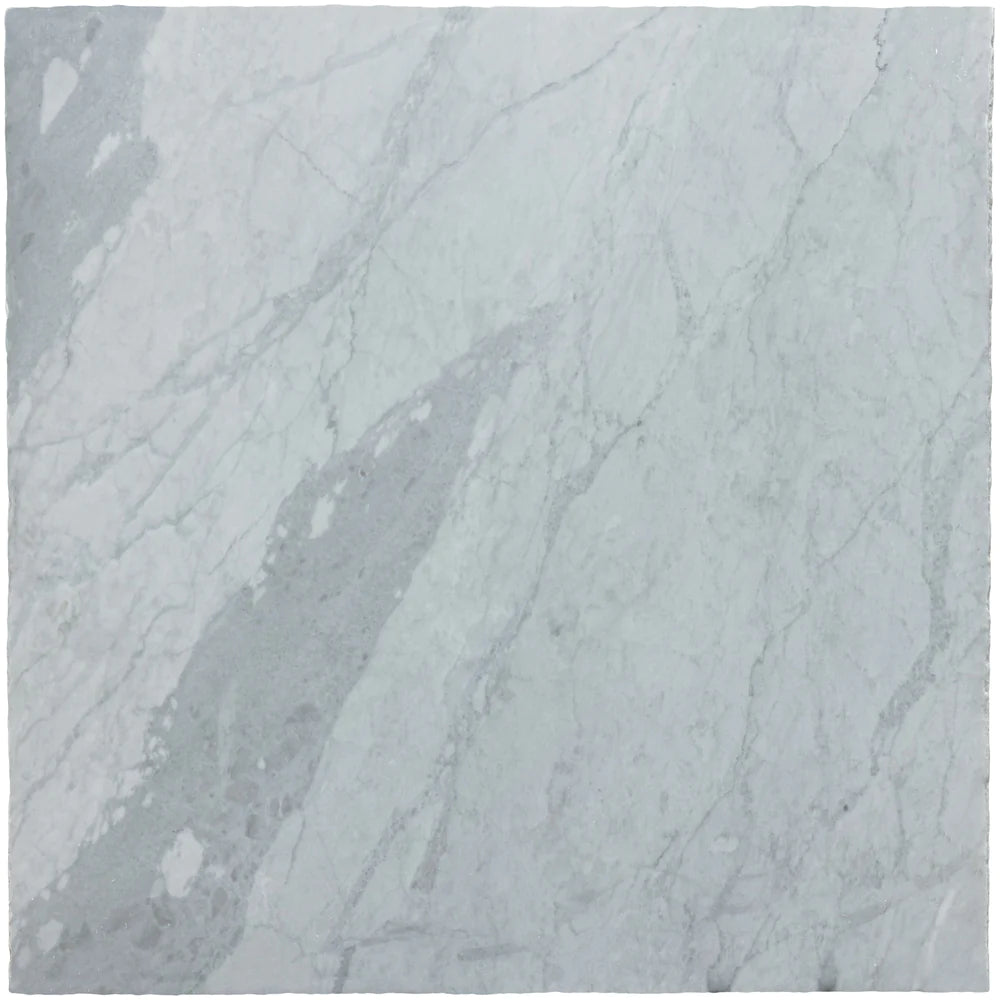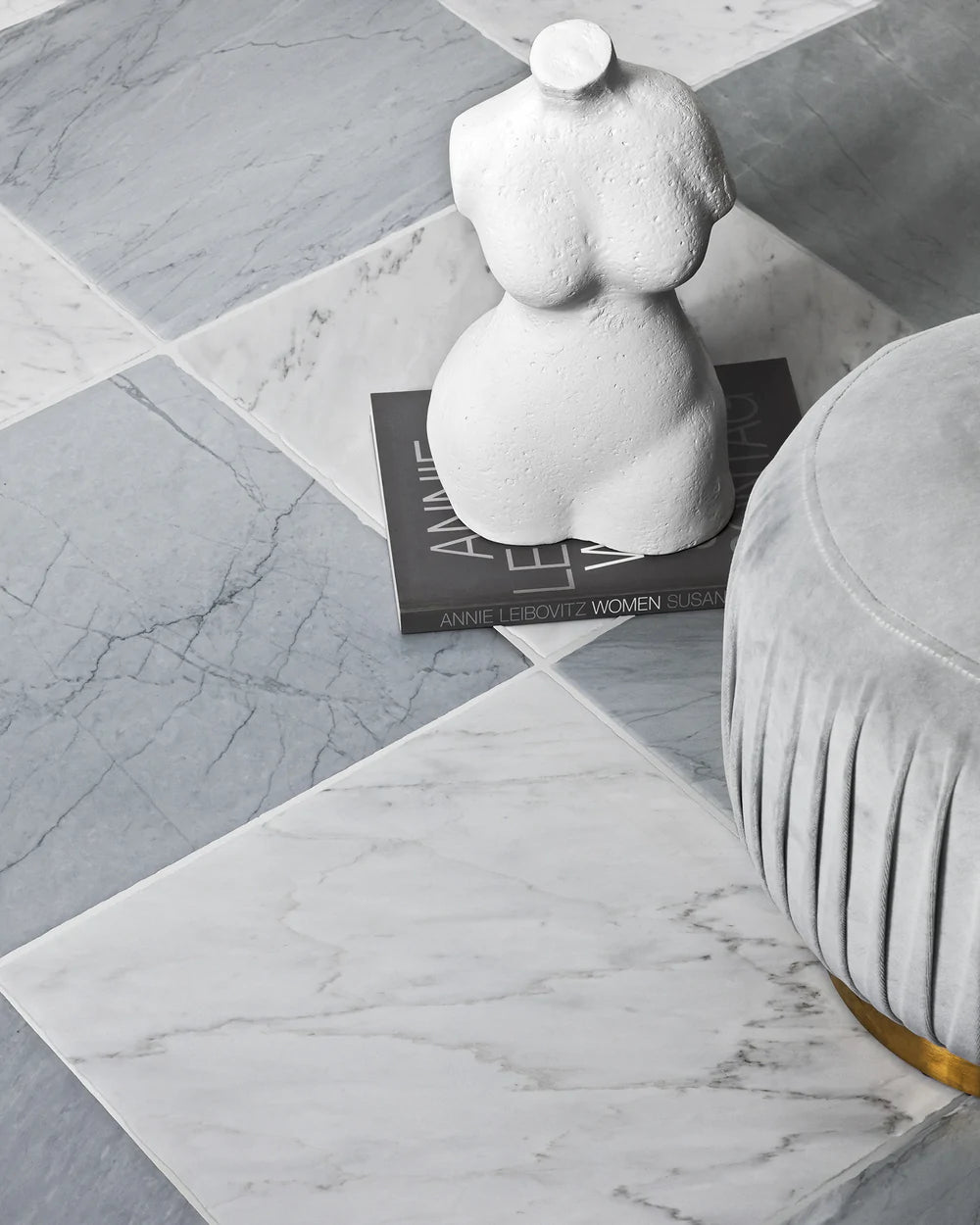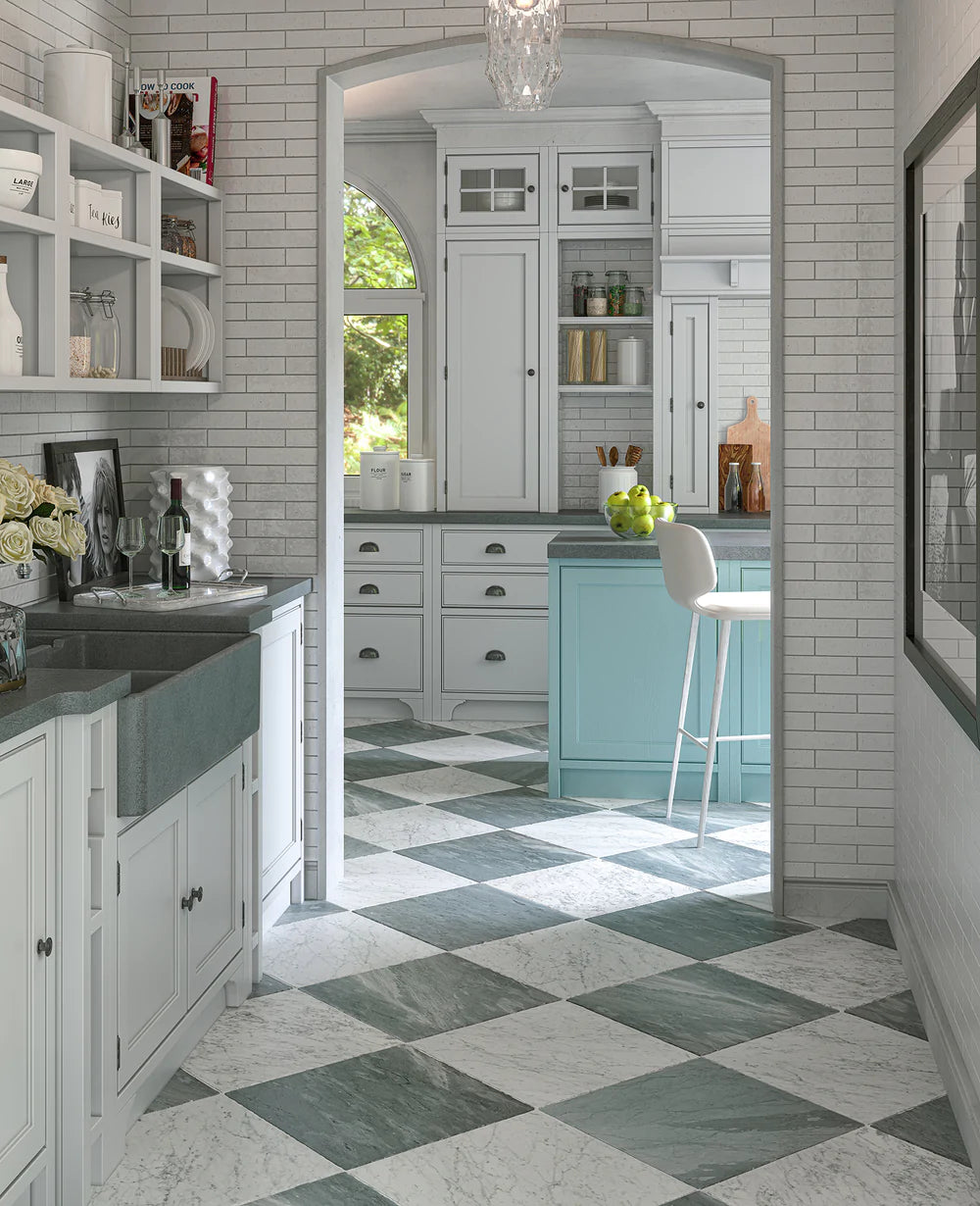 If you ask any interior designer, contractor, or developer for the perfect grey marble, they will most likely recommend Bardiglio Nuvolato, or Bardiglio Gray. Quarried in Tuscany, Bardiglio marble is a fine-grained, deep grey, cloudy natural stone. Available in field tiles, and bookmatch slabs, Bardiglio is most commonly used for walls, countertops, mosaic patterns, and floors. To achieve the classic checkerboard marble floors, pair Bardiglio Grey with Carrara White marble.
Negro Marquina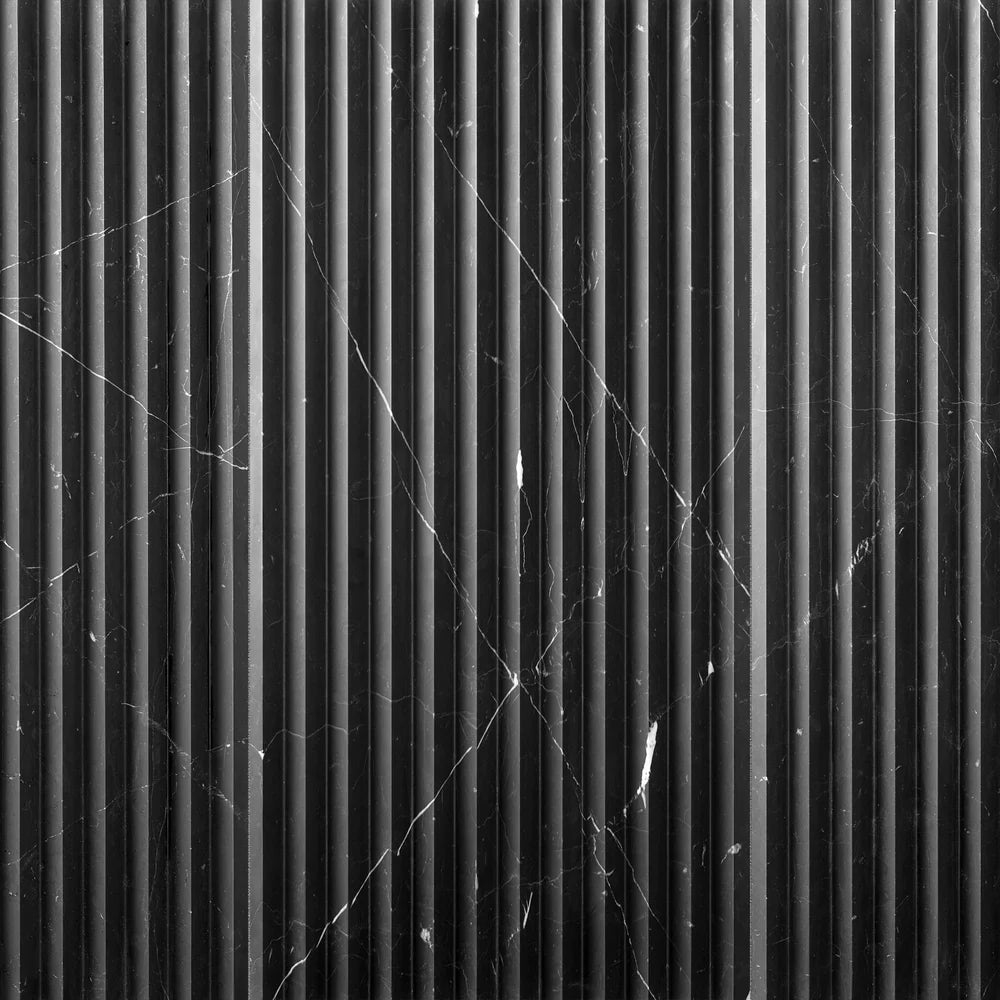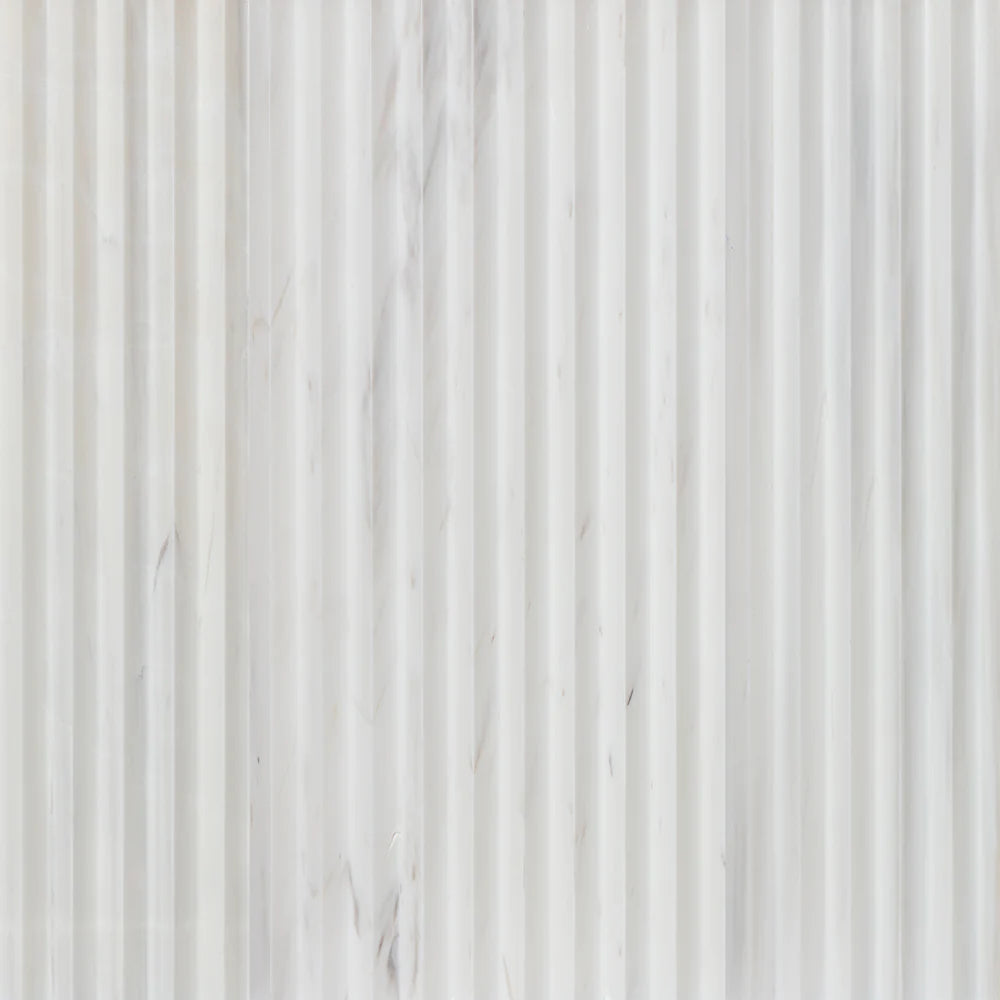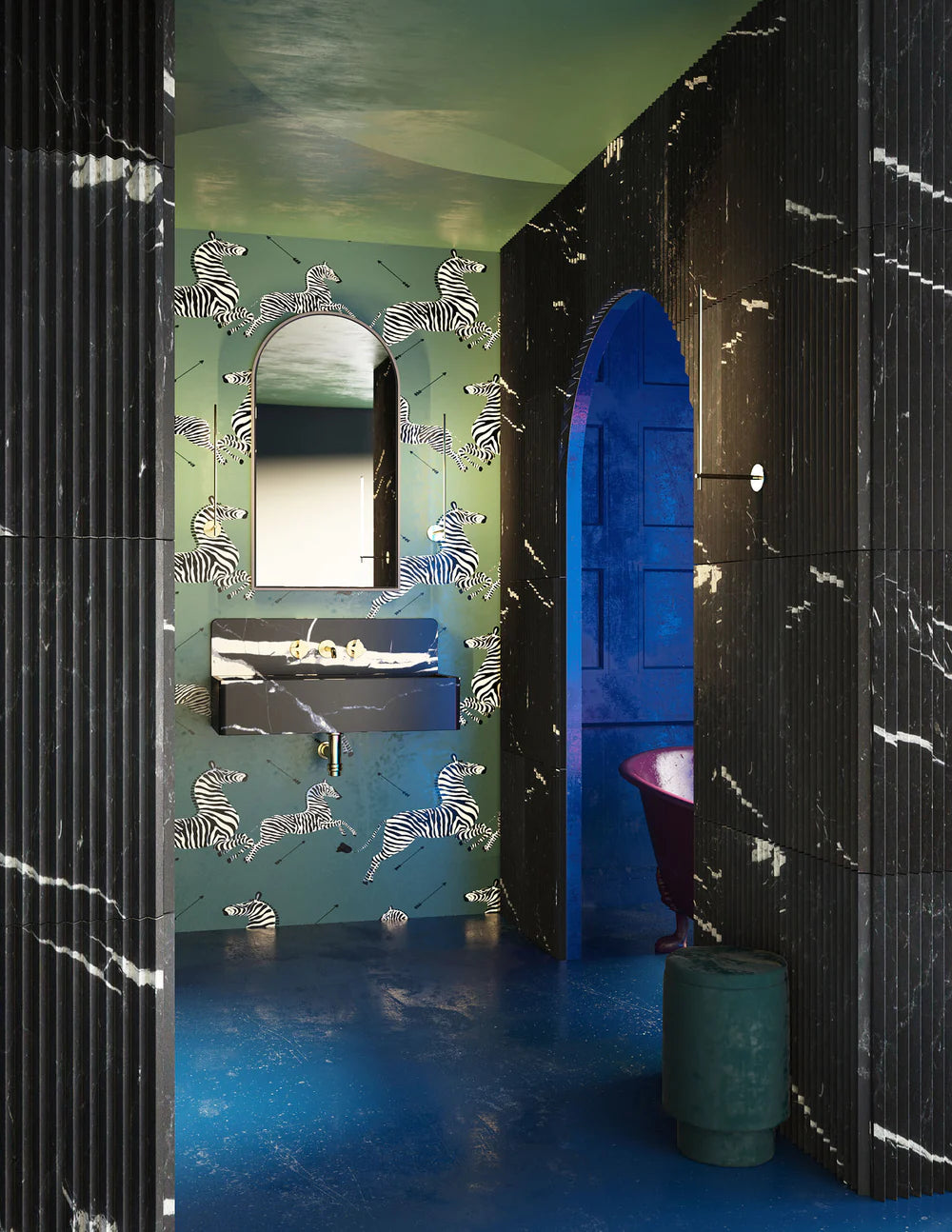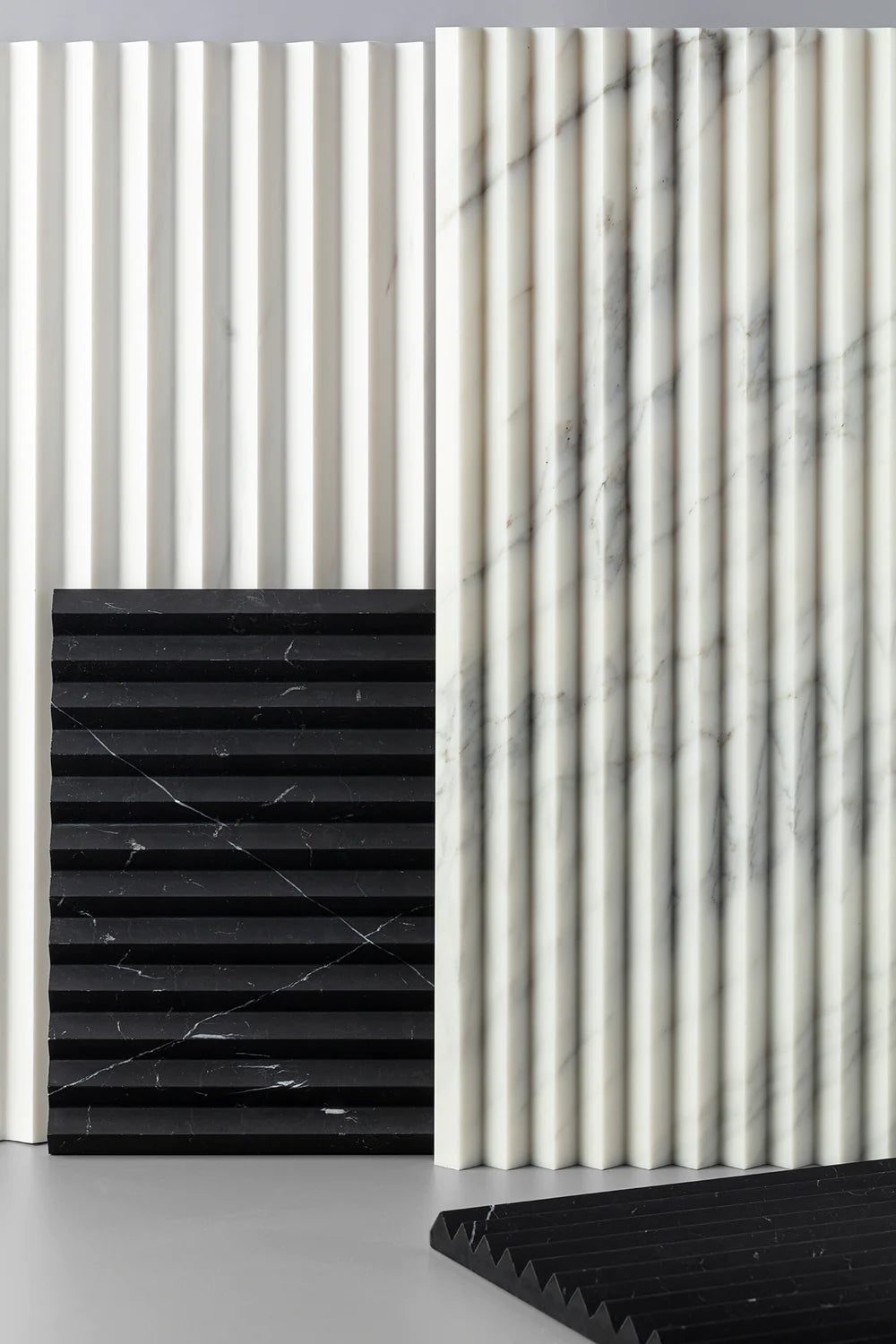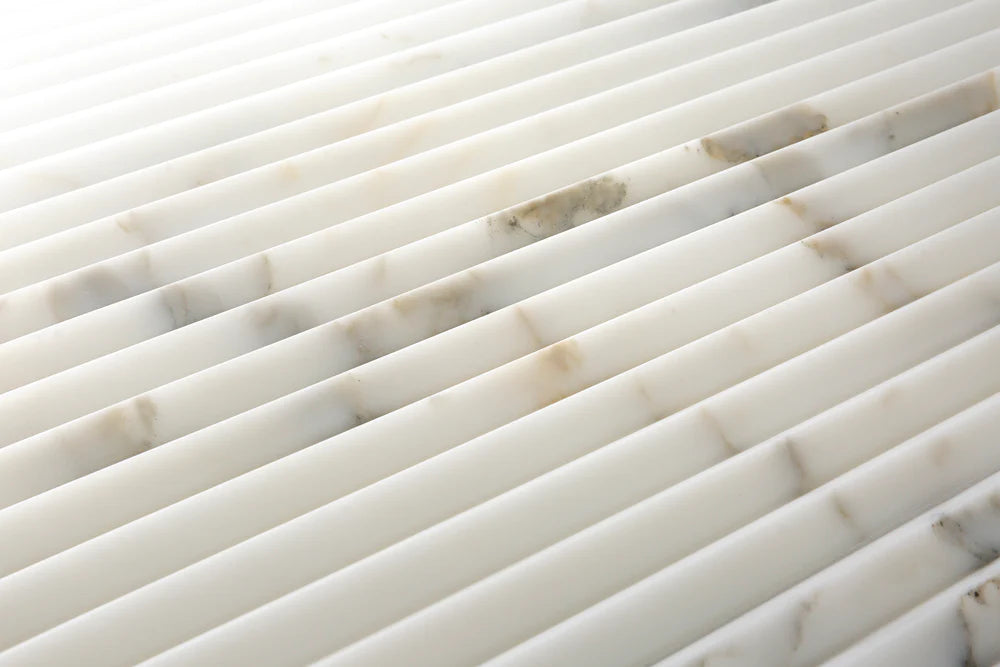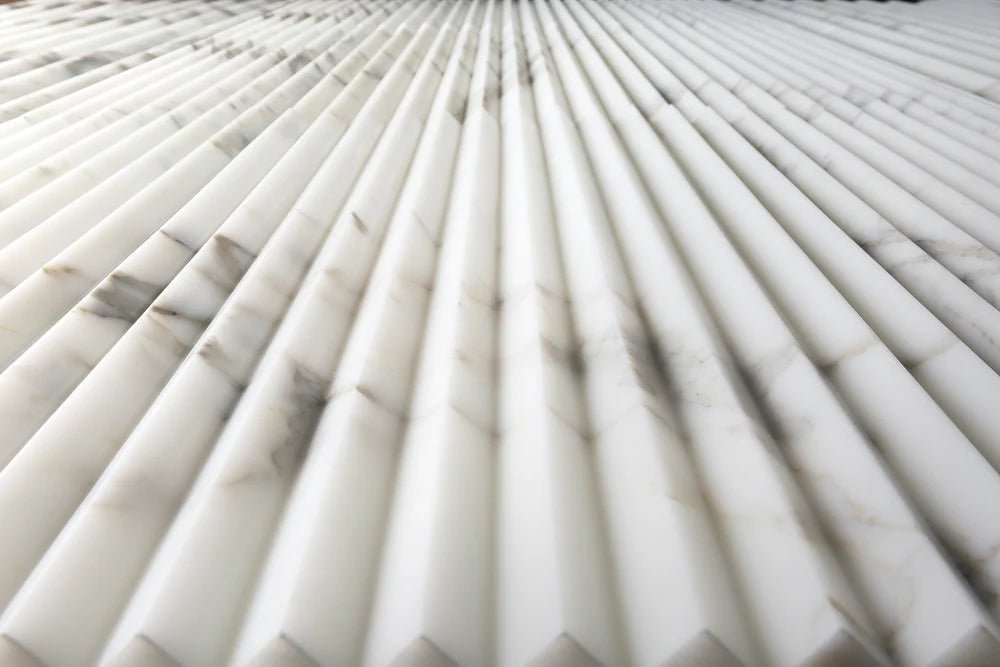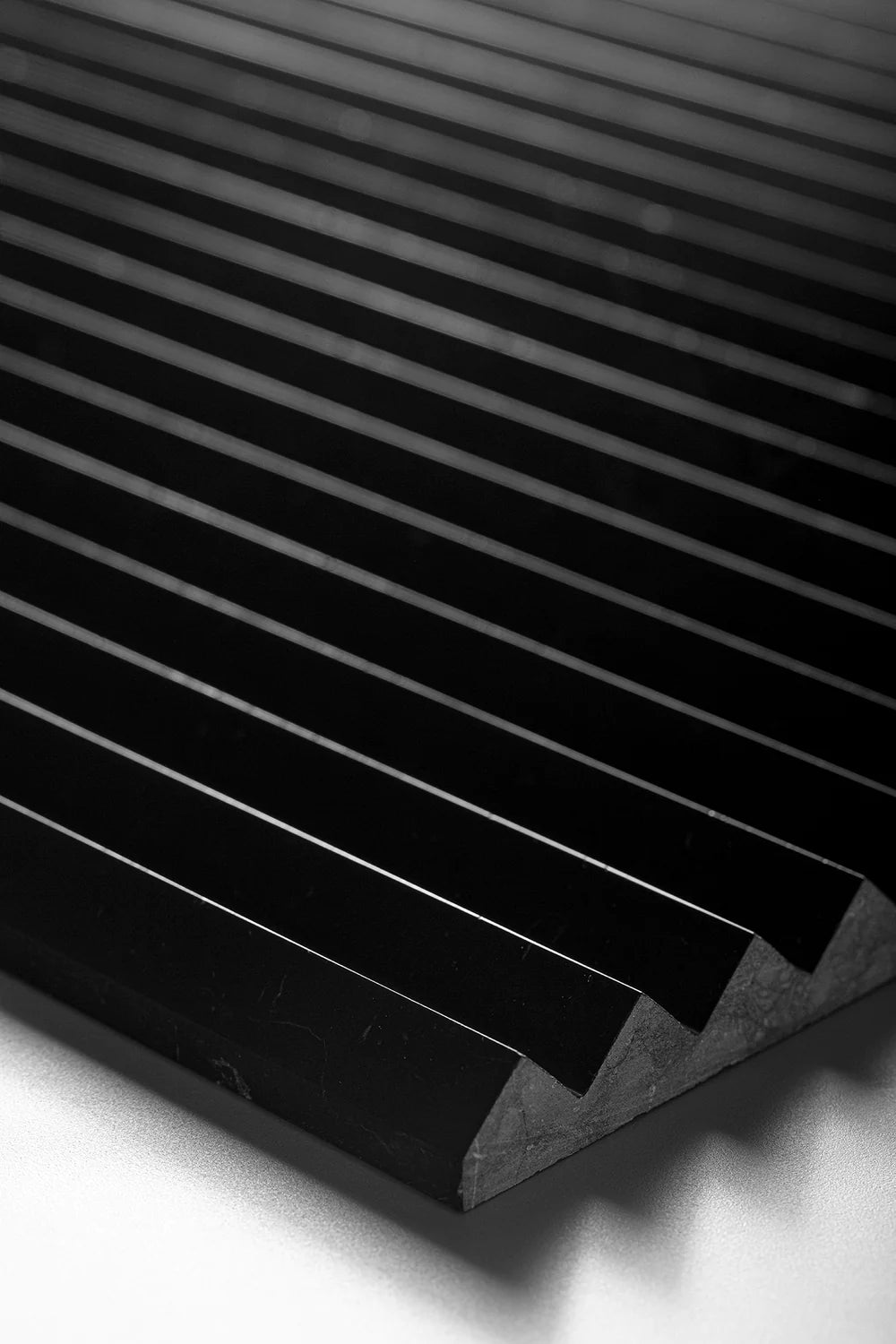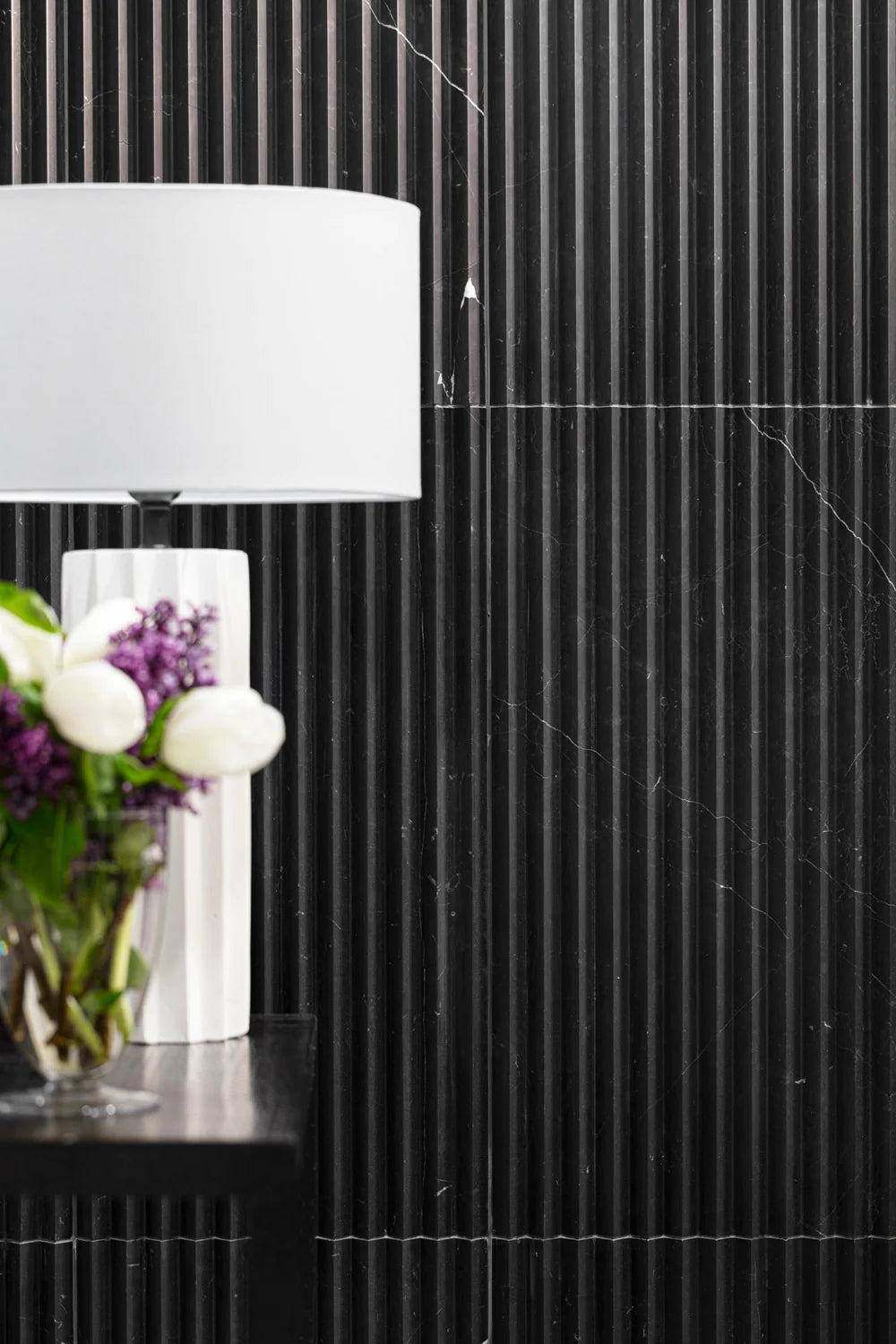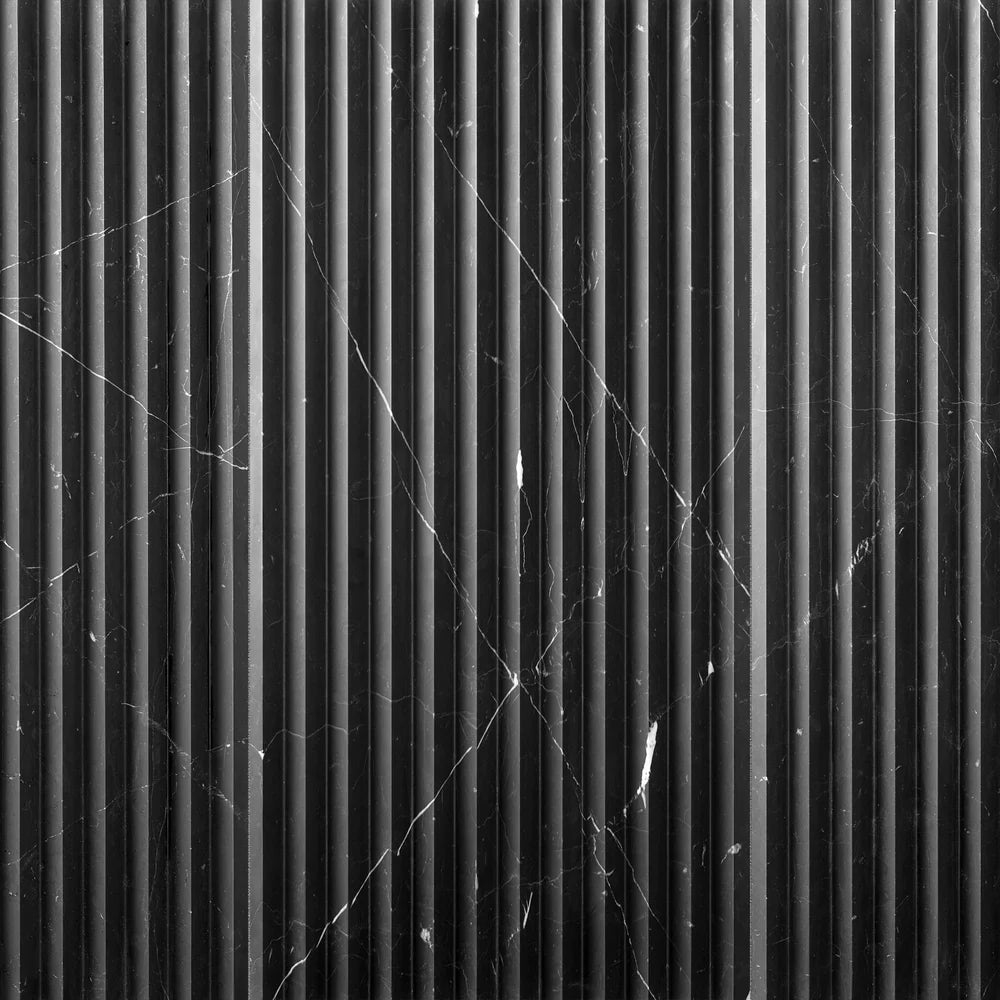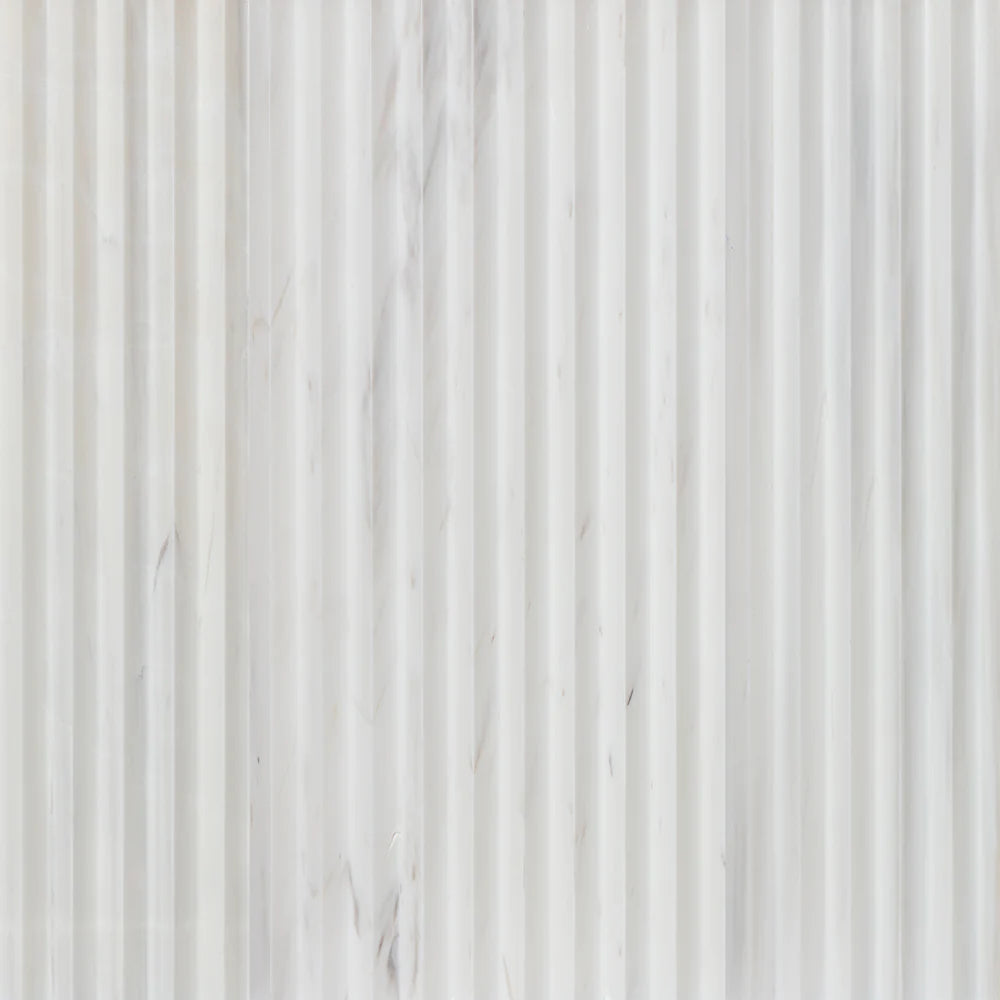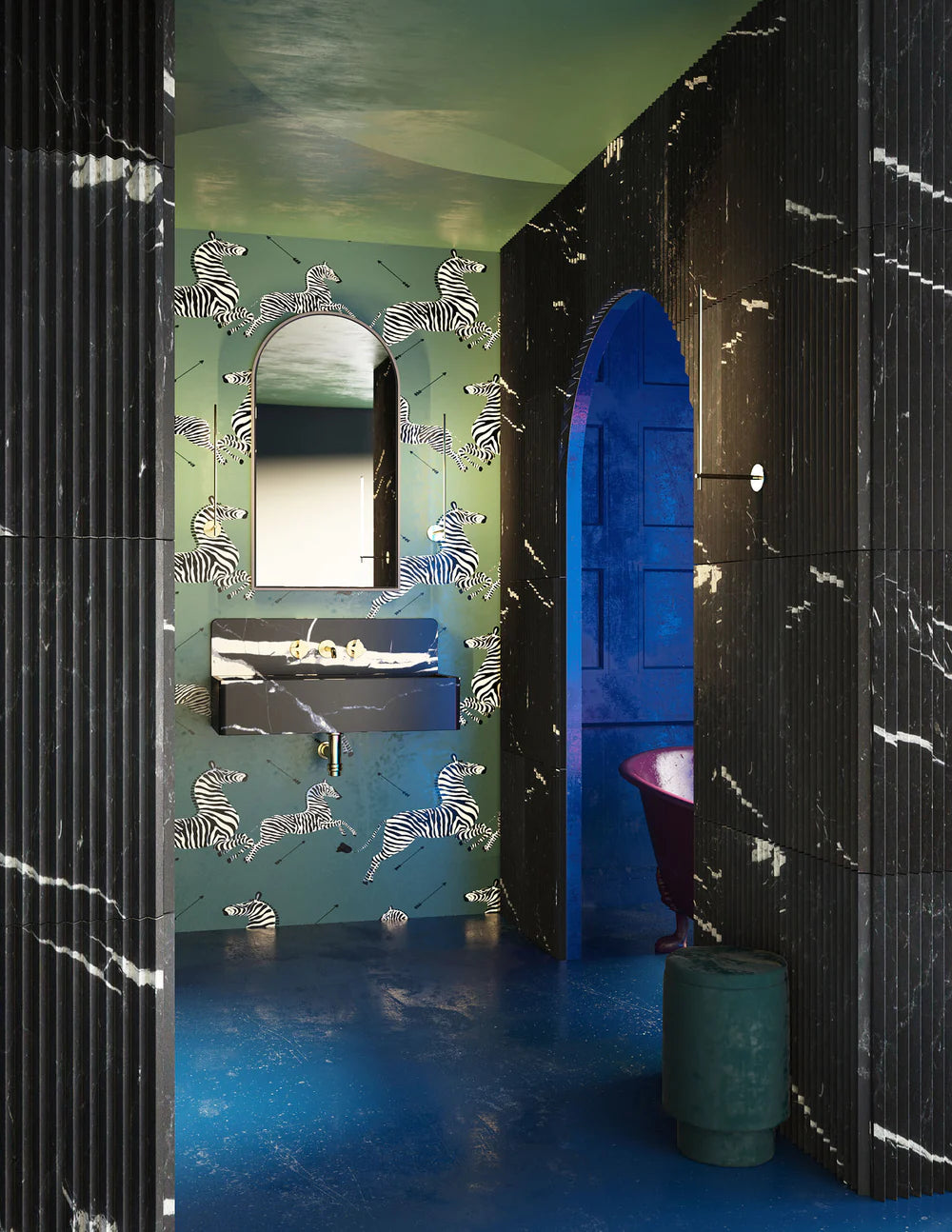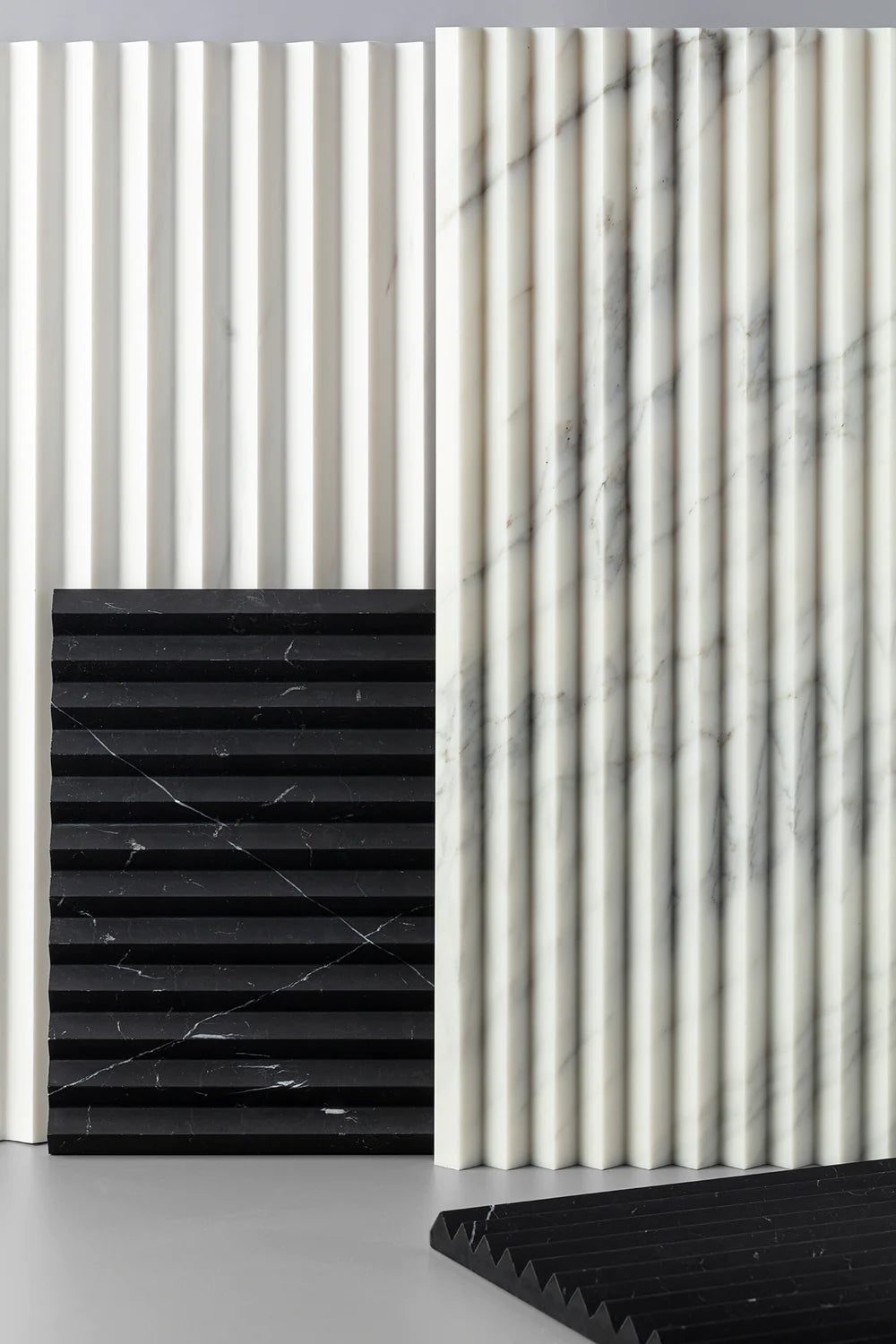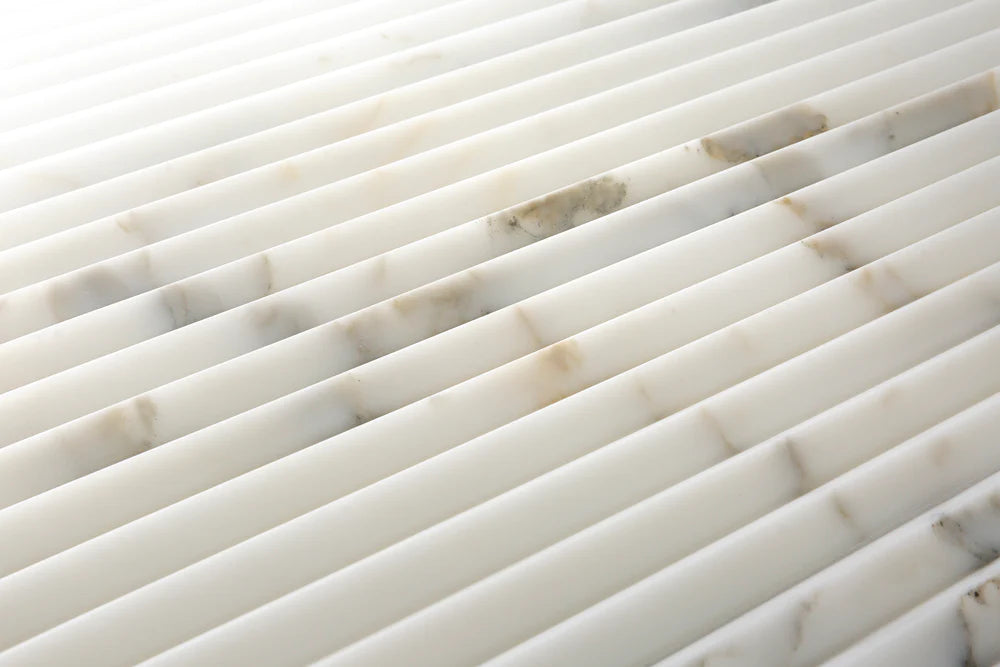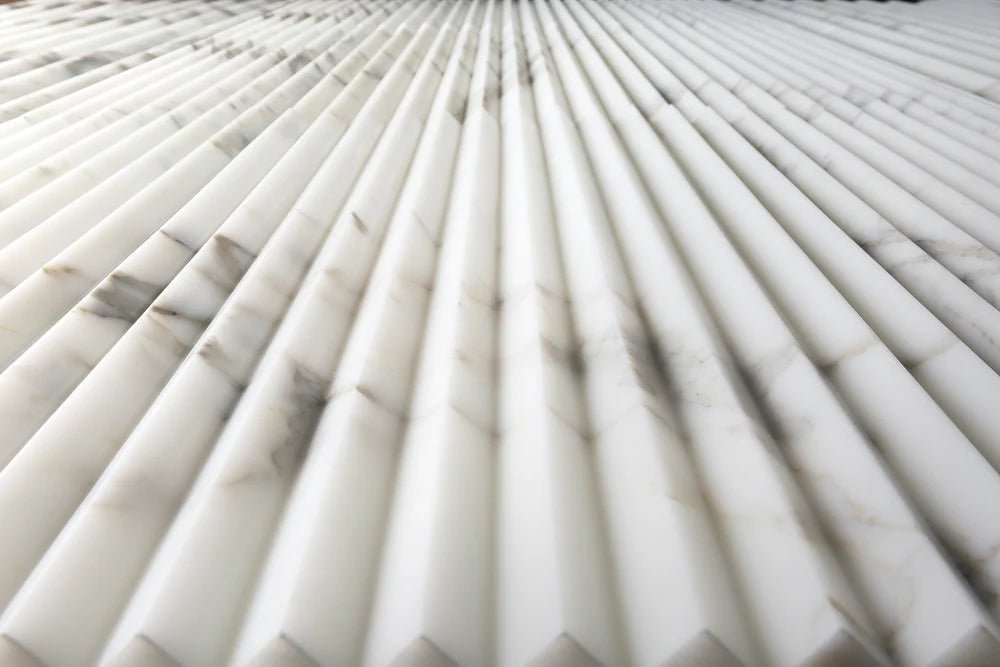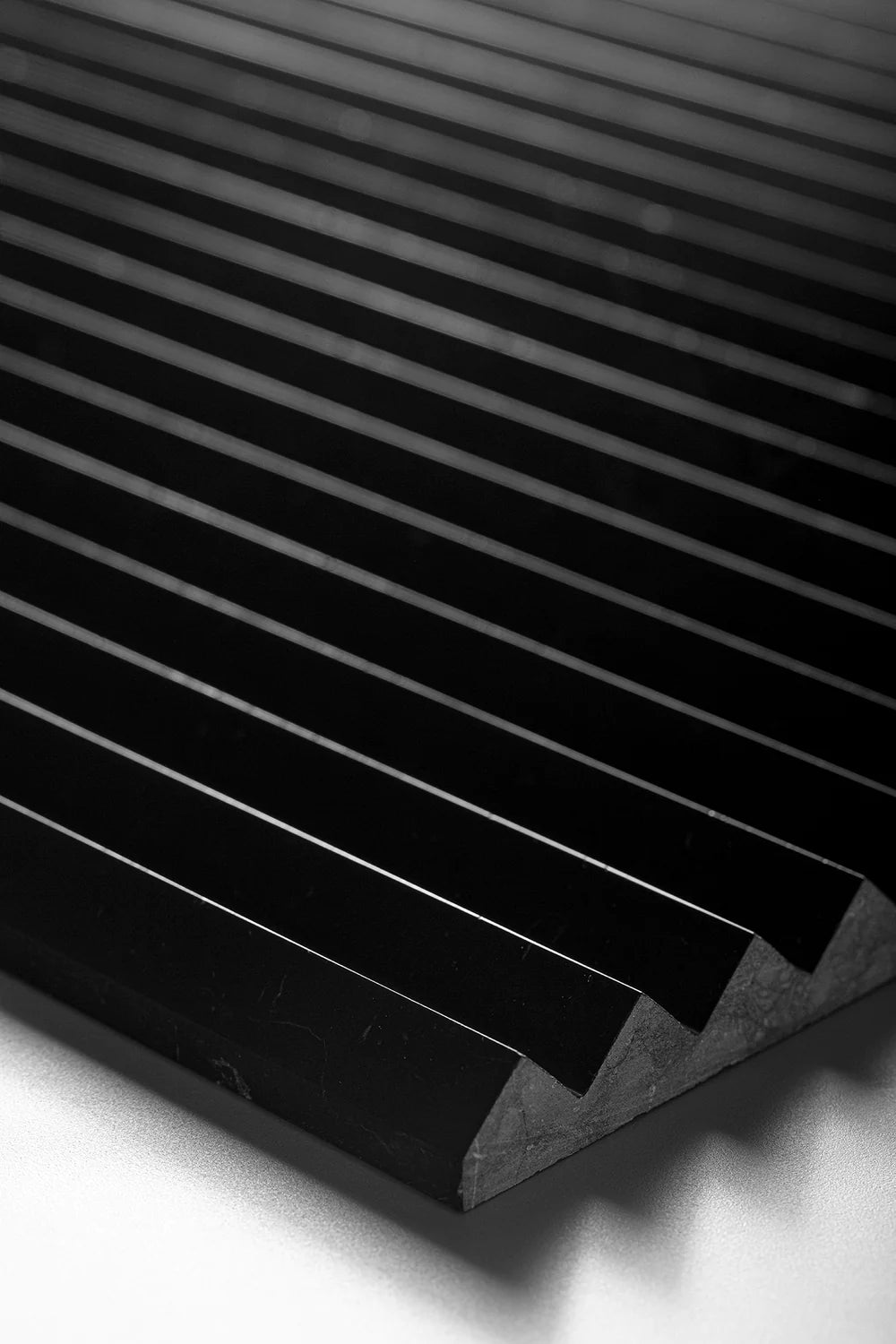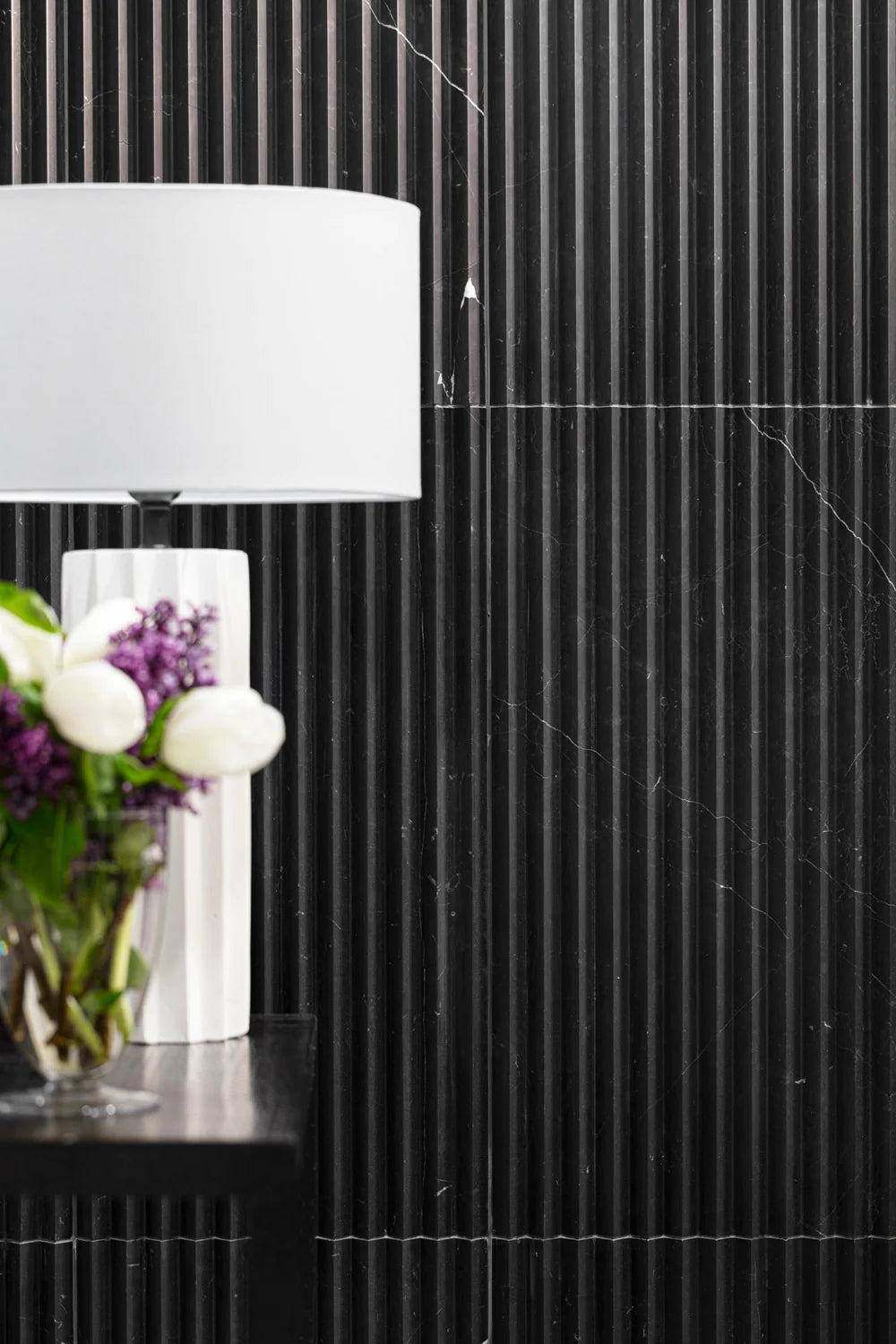 Also known as Nero Marquina, Negro Marquina is a true classic. This black marble with striking white veins has quite a rich heritage, and has been used for decades. Negro Marquina marble is extremely versatile, and can be mixed with a variety of stones like Thassos White, Bianco Dolomiti or materials like terrazzo, ceramic tiles, wood and more.
Cipollino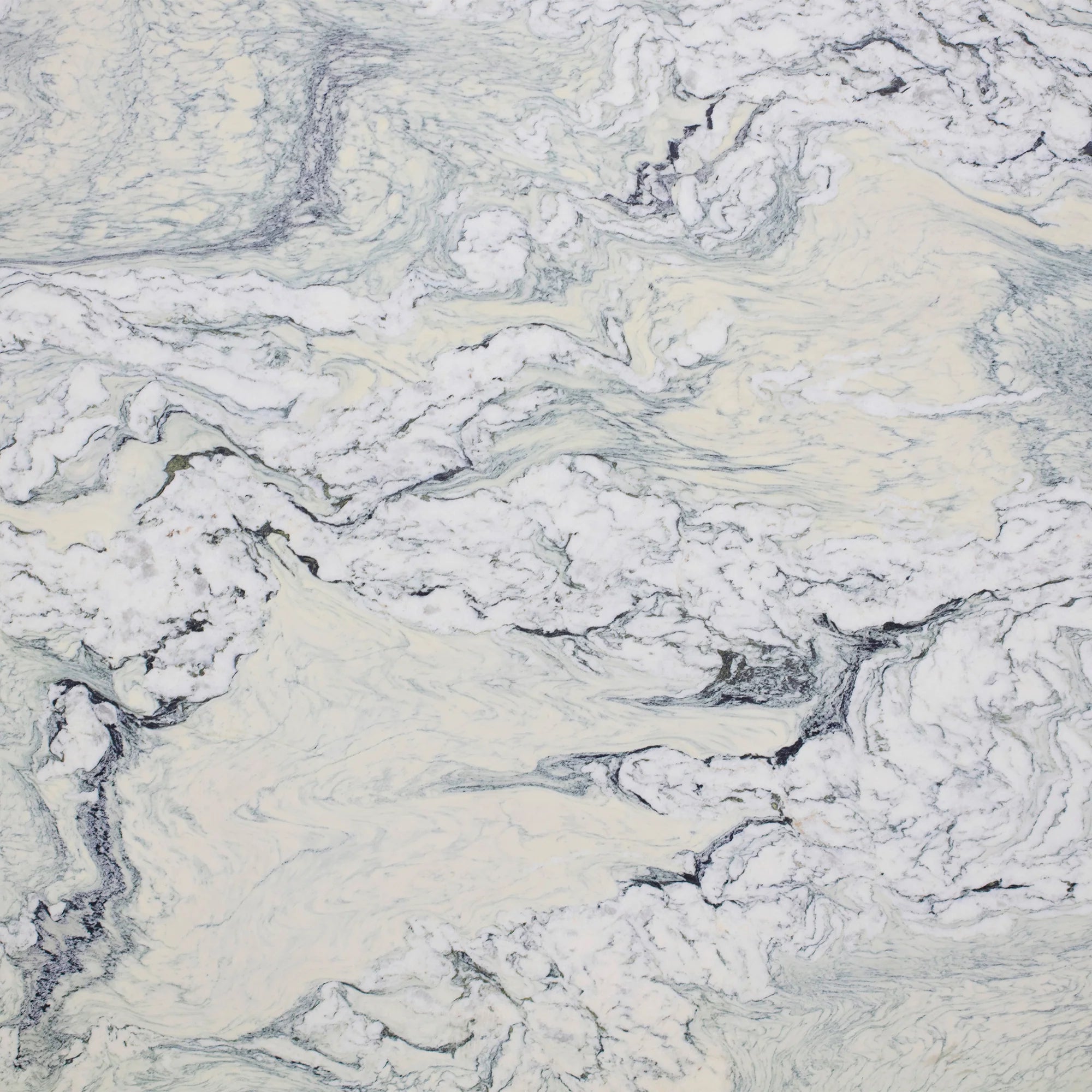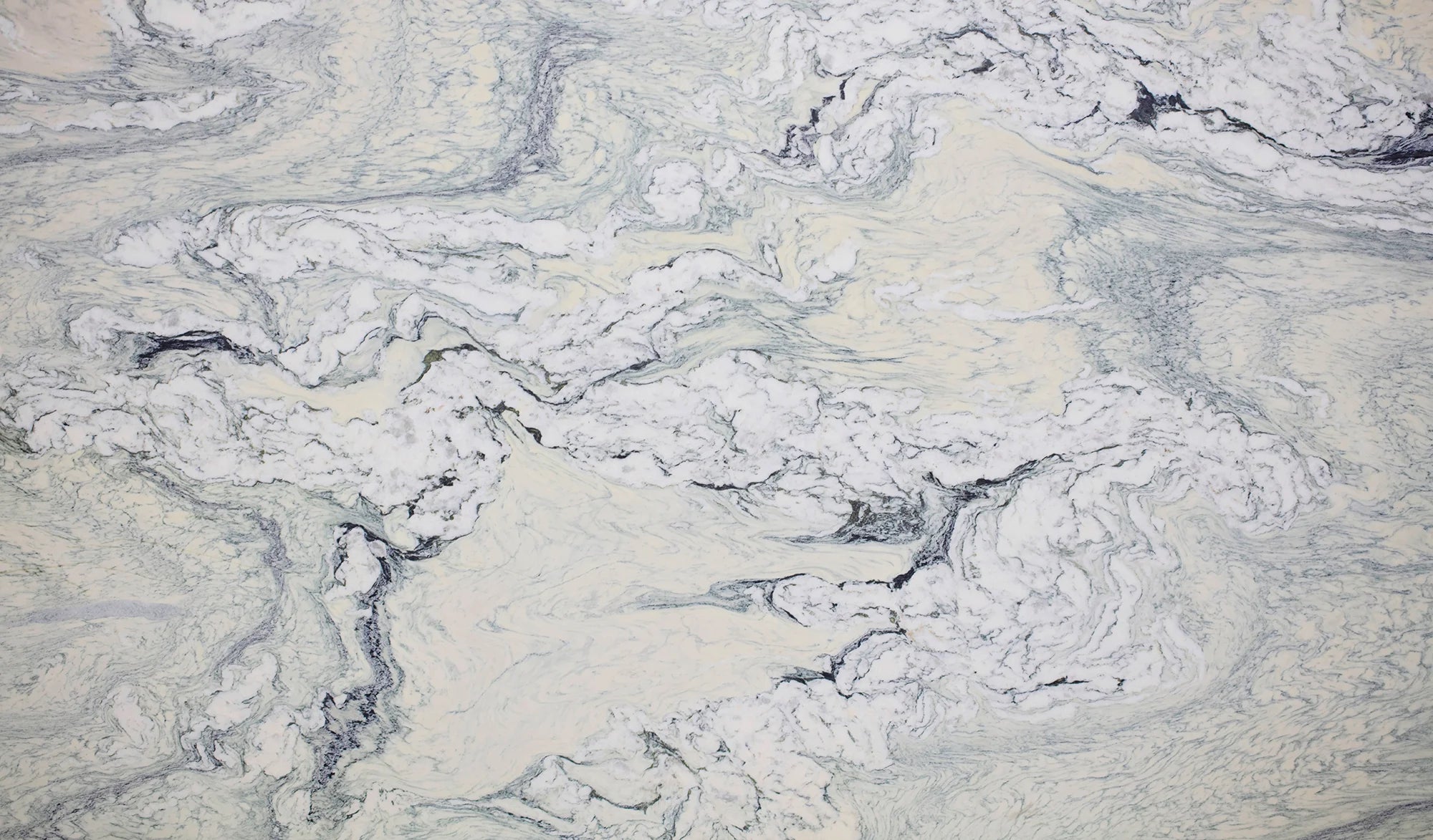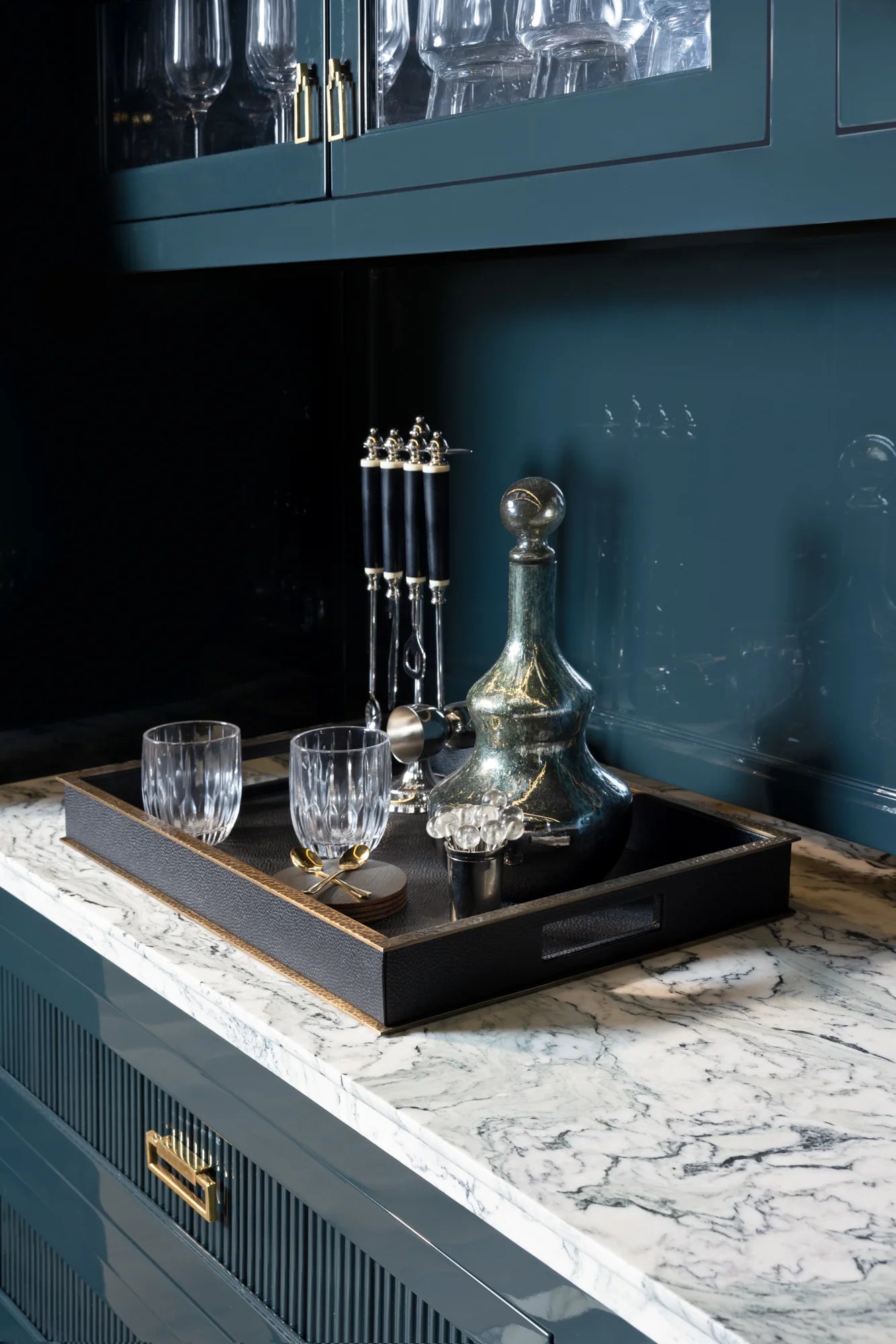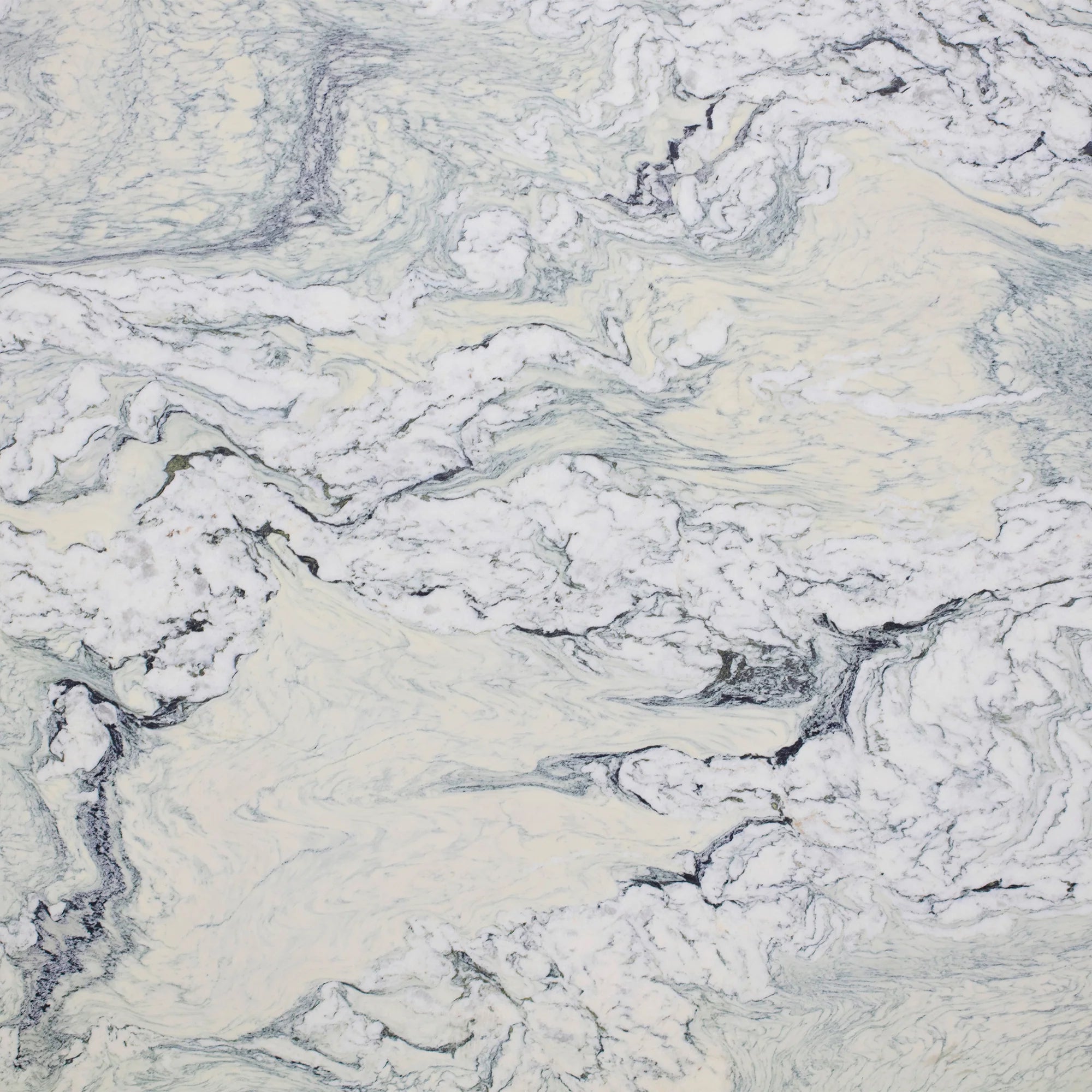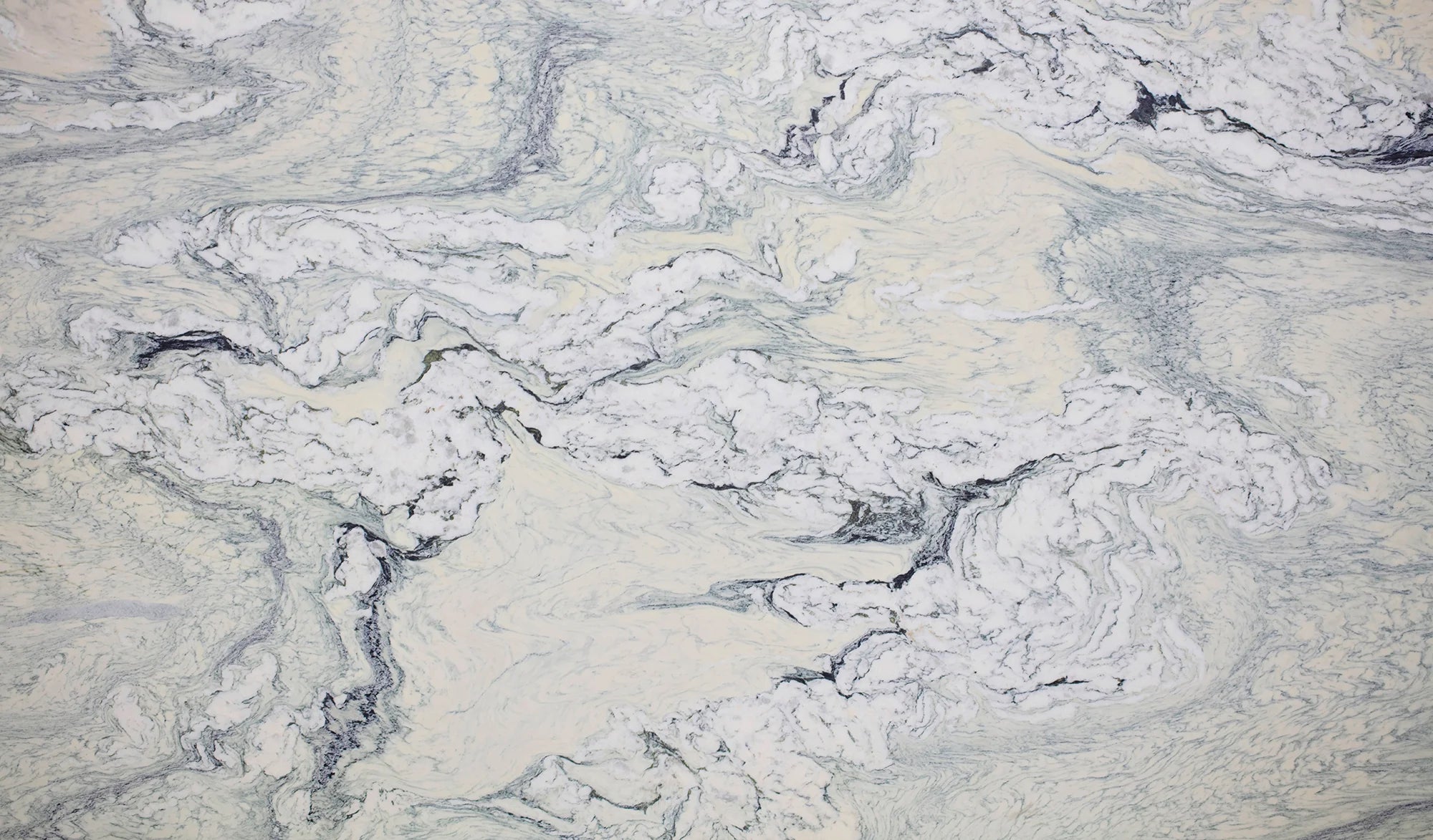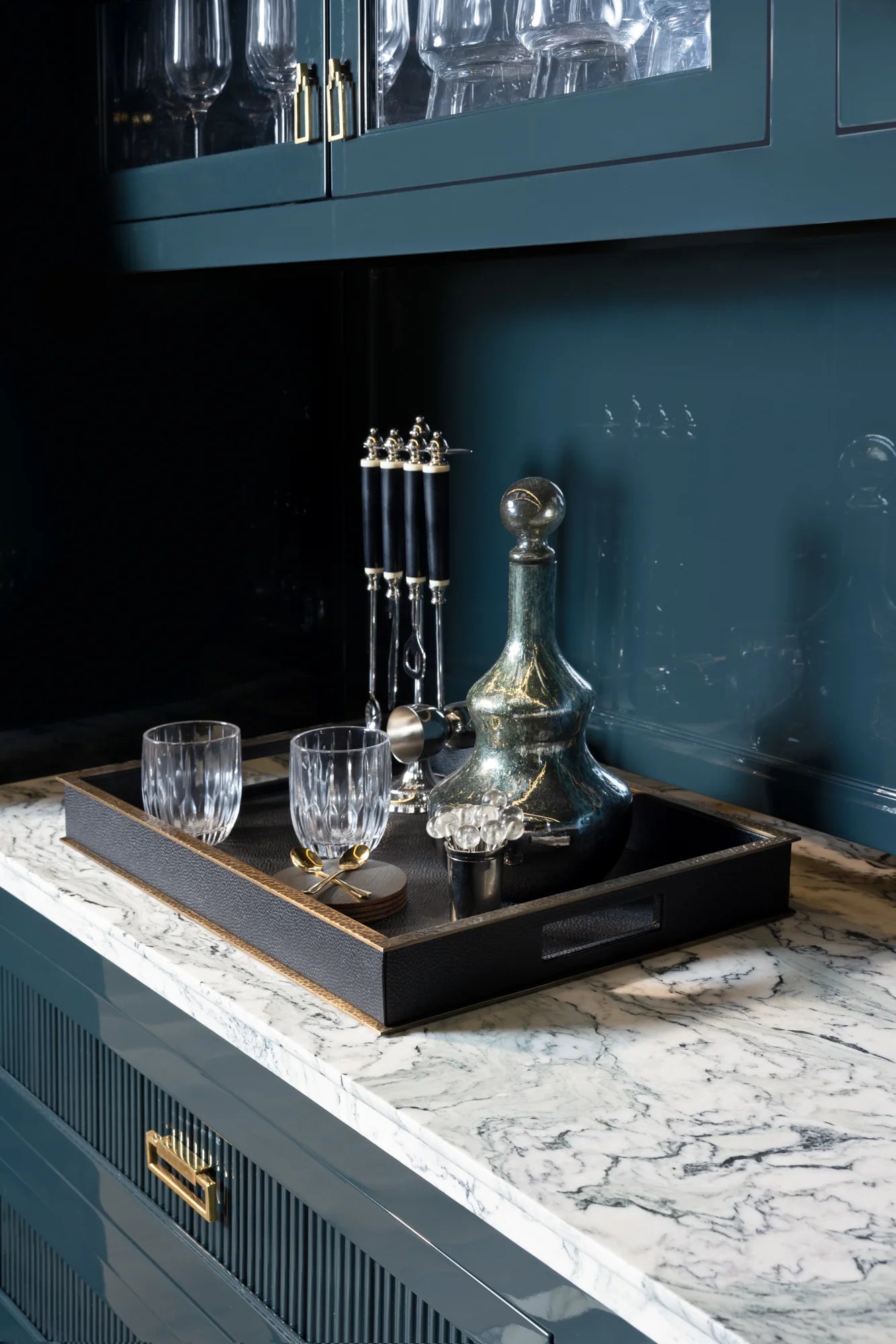 Cipollino, or "little onion" in Italian, is named for its exquisite layers of green, beige, white and grey tones, making for a truly unique marble. Quarried in northern Italy, Cipollino marble has been widely used throughout antiquity for its fine ornamental quality. Due to its striking nature, this stone works beautifully for a kitchen island as the focal point.
Calacatta Gold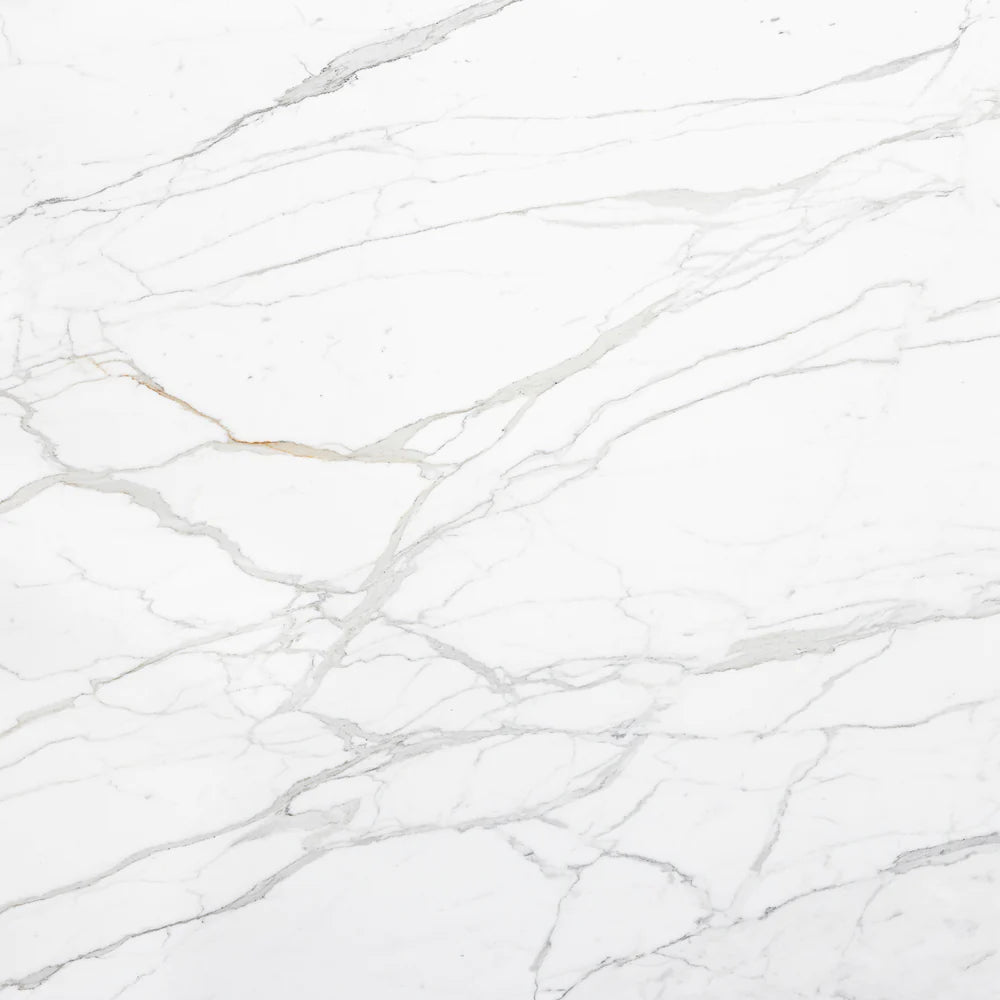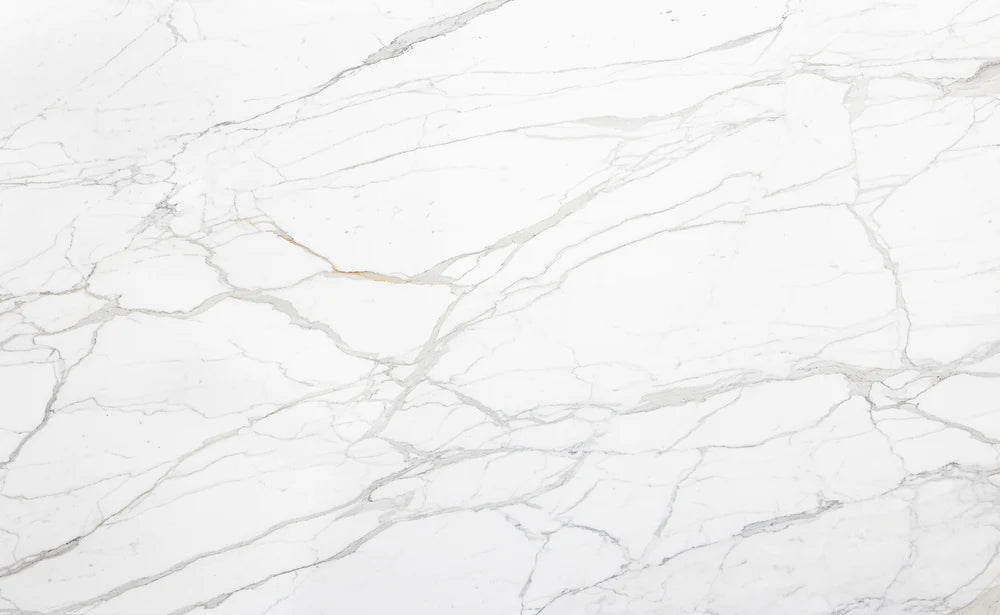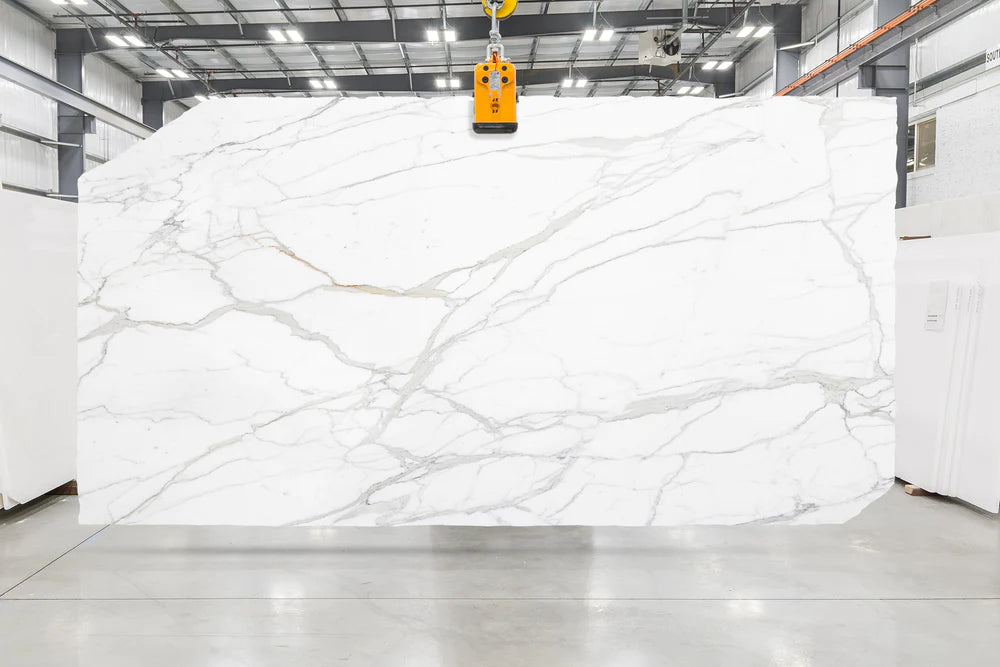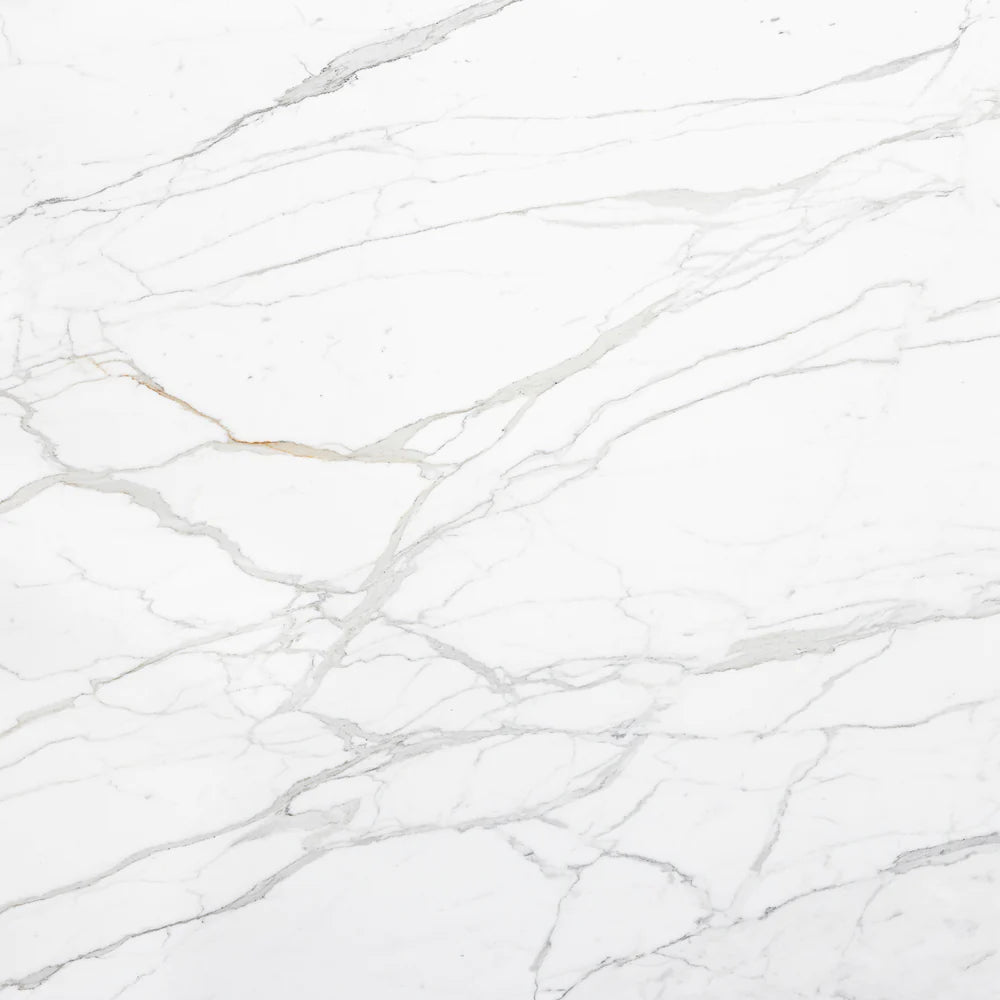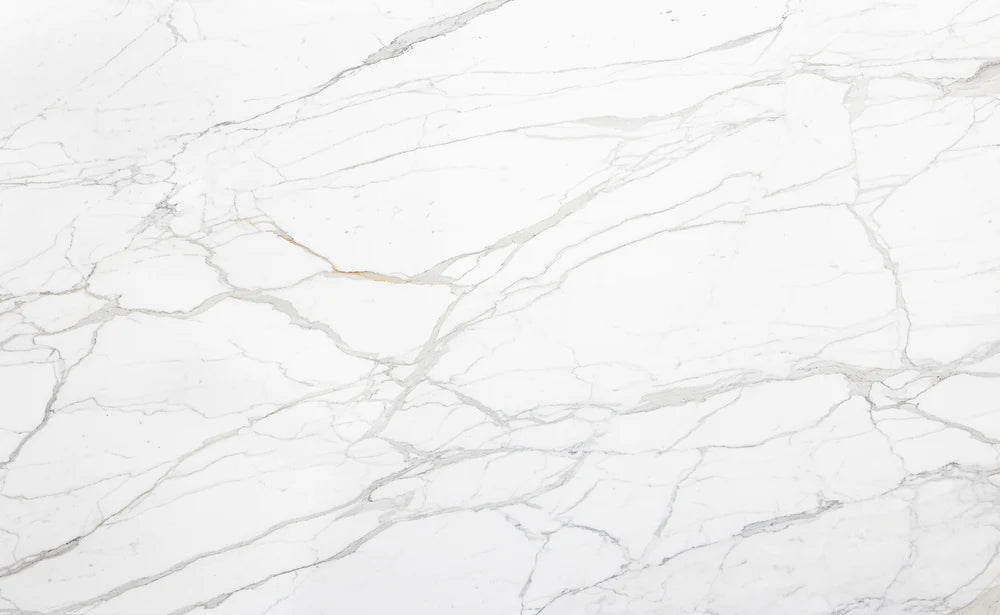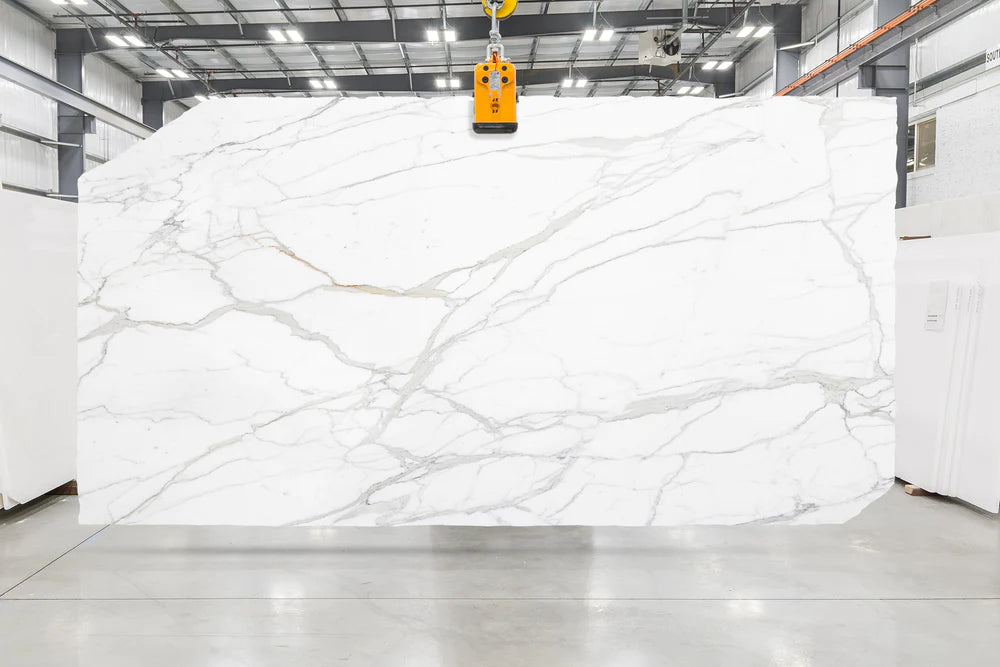 Calacatta Gold, or Calacatta Gold Extra, are highly sought after Italian polished white marbles, and are best known for their soft grey and gold veining combined with stark whites. Calacatta Gold marble slabs can be applied in any home style including, traditional, modern, mid-century, Scandinavian, farmhouse, transitional and more. This stone can also be used for kitchen countertops, backsplashes, shower walls, floors, and more.
Calacatta Bluette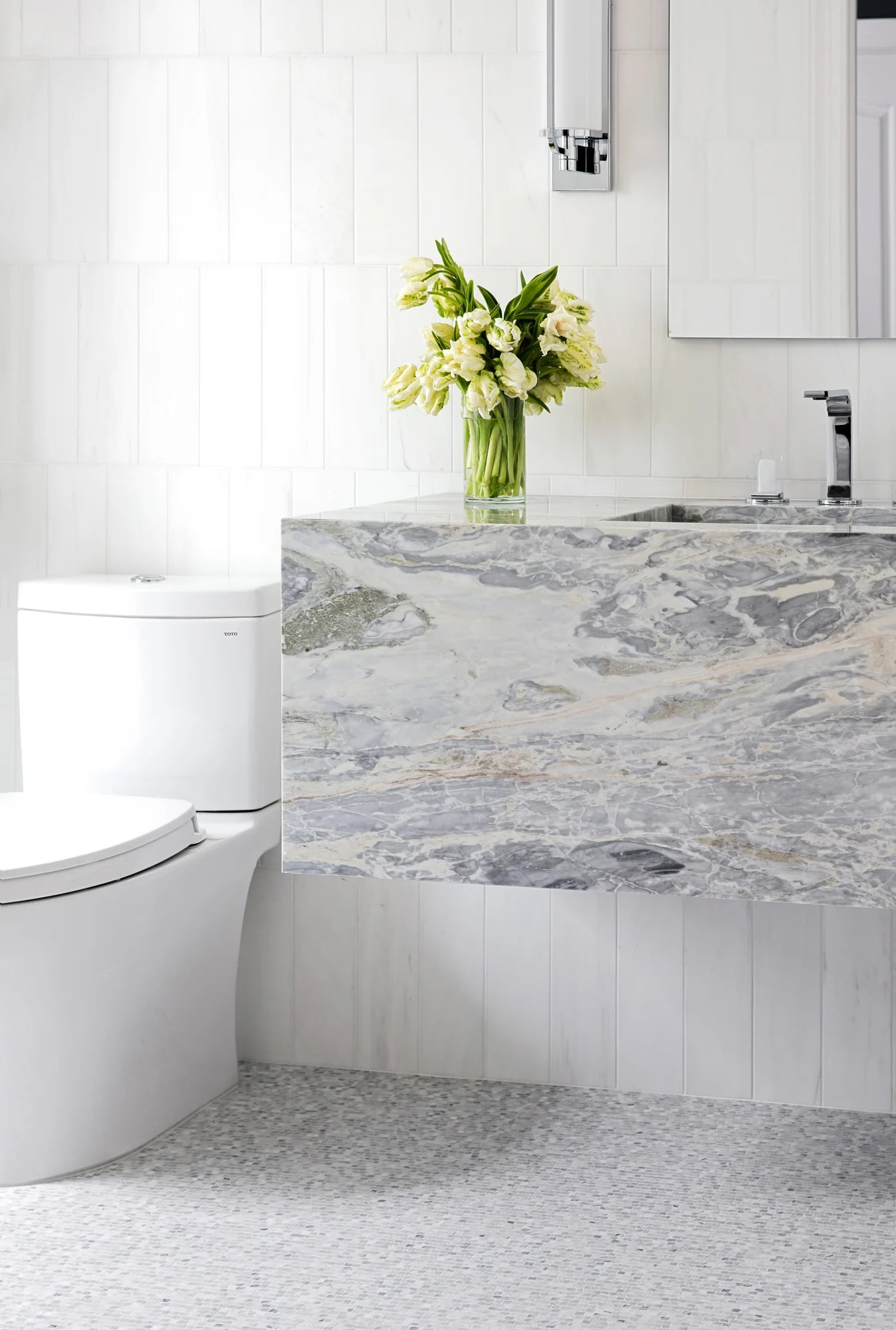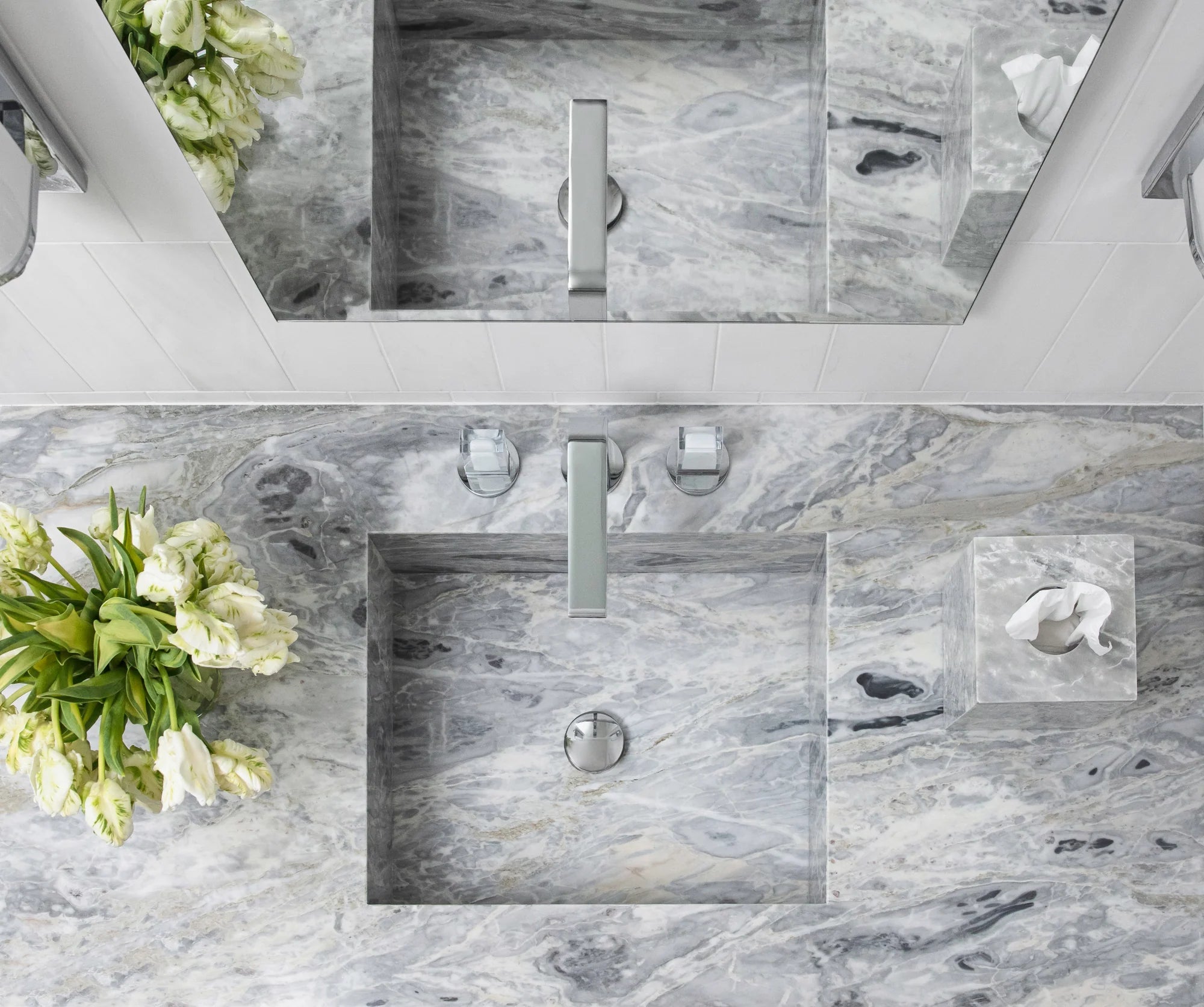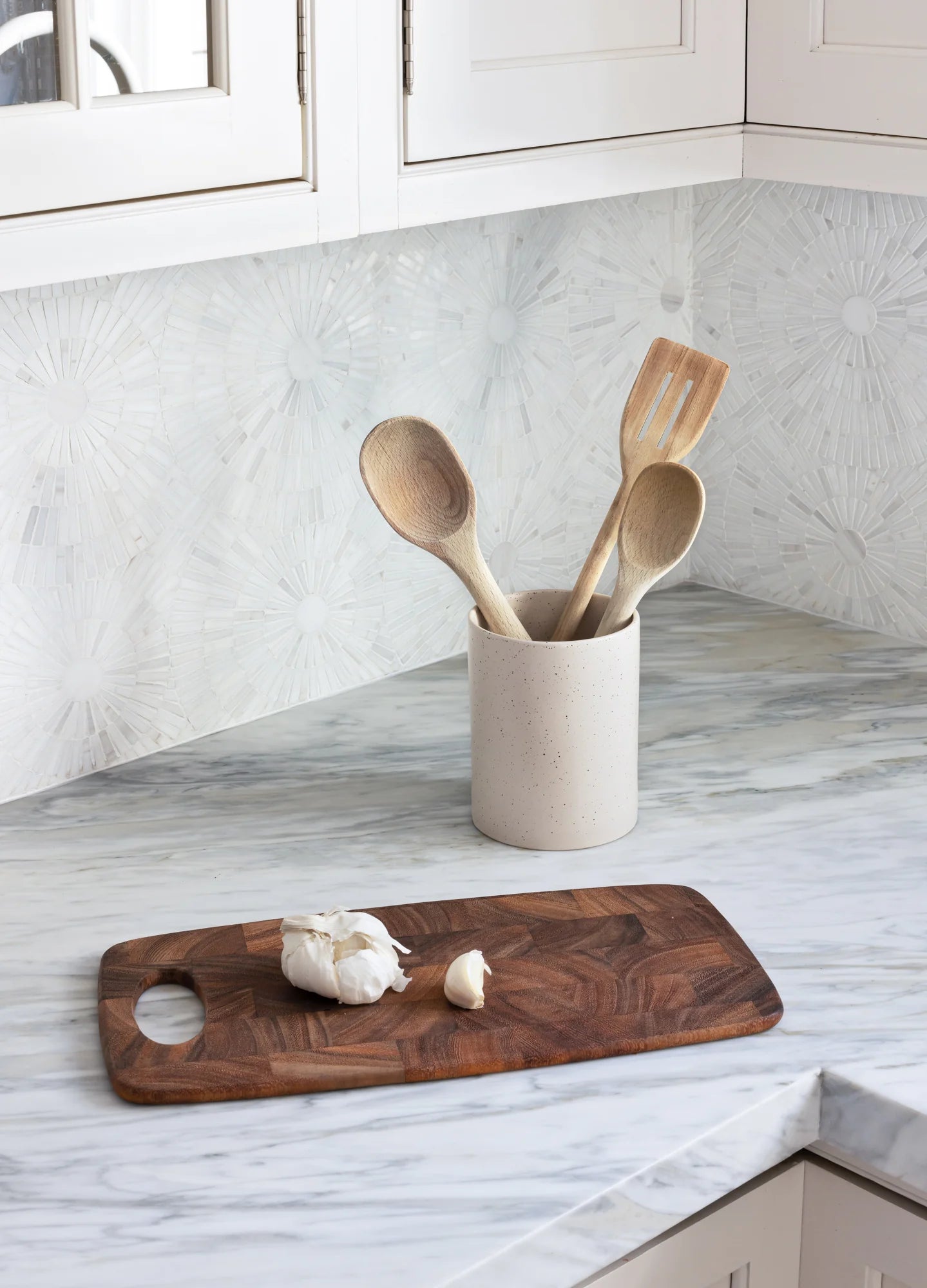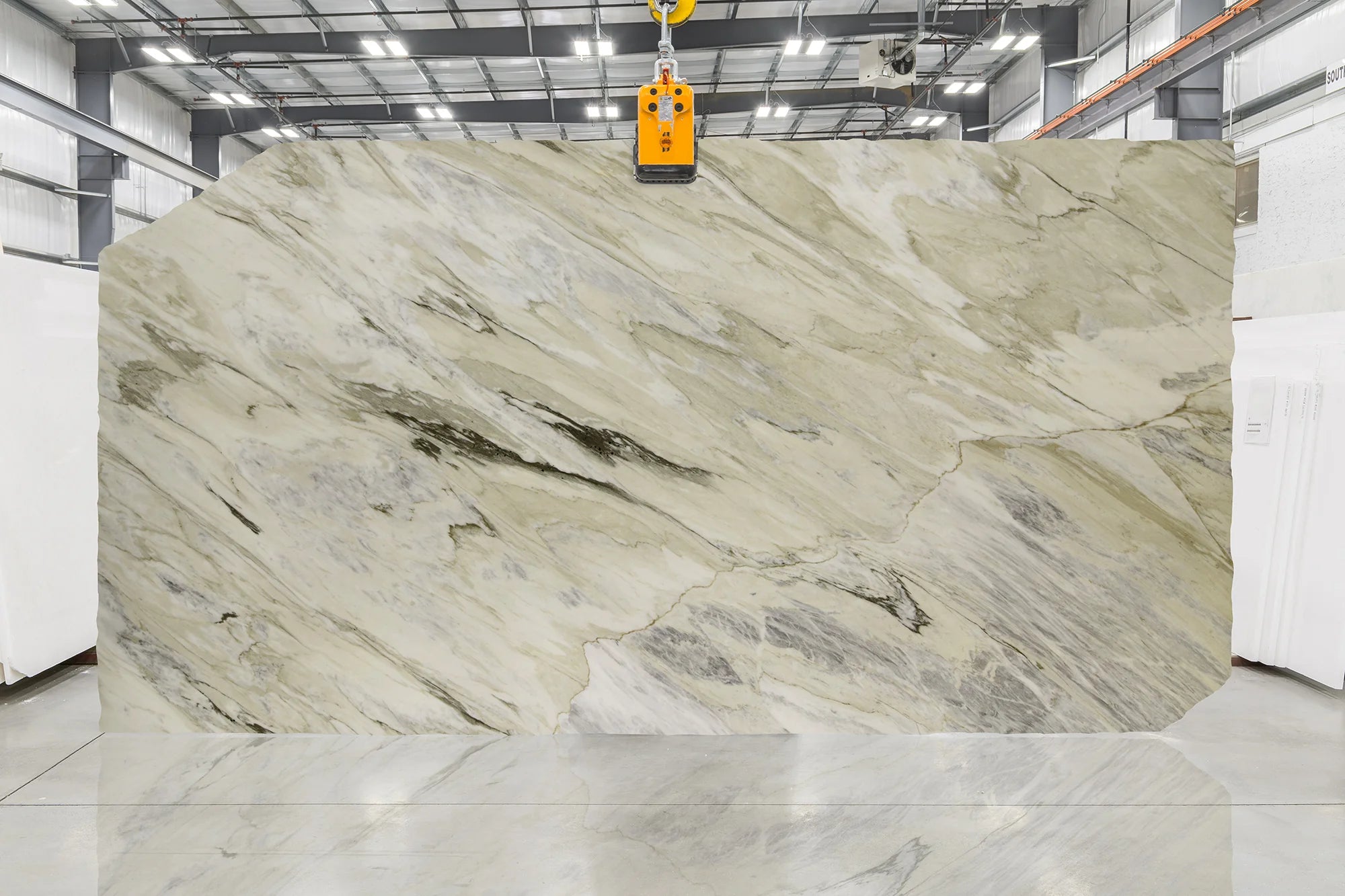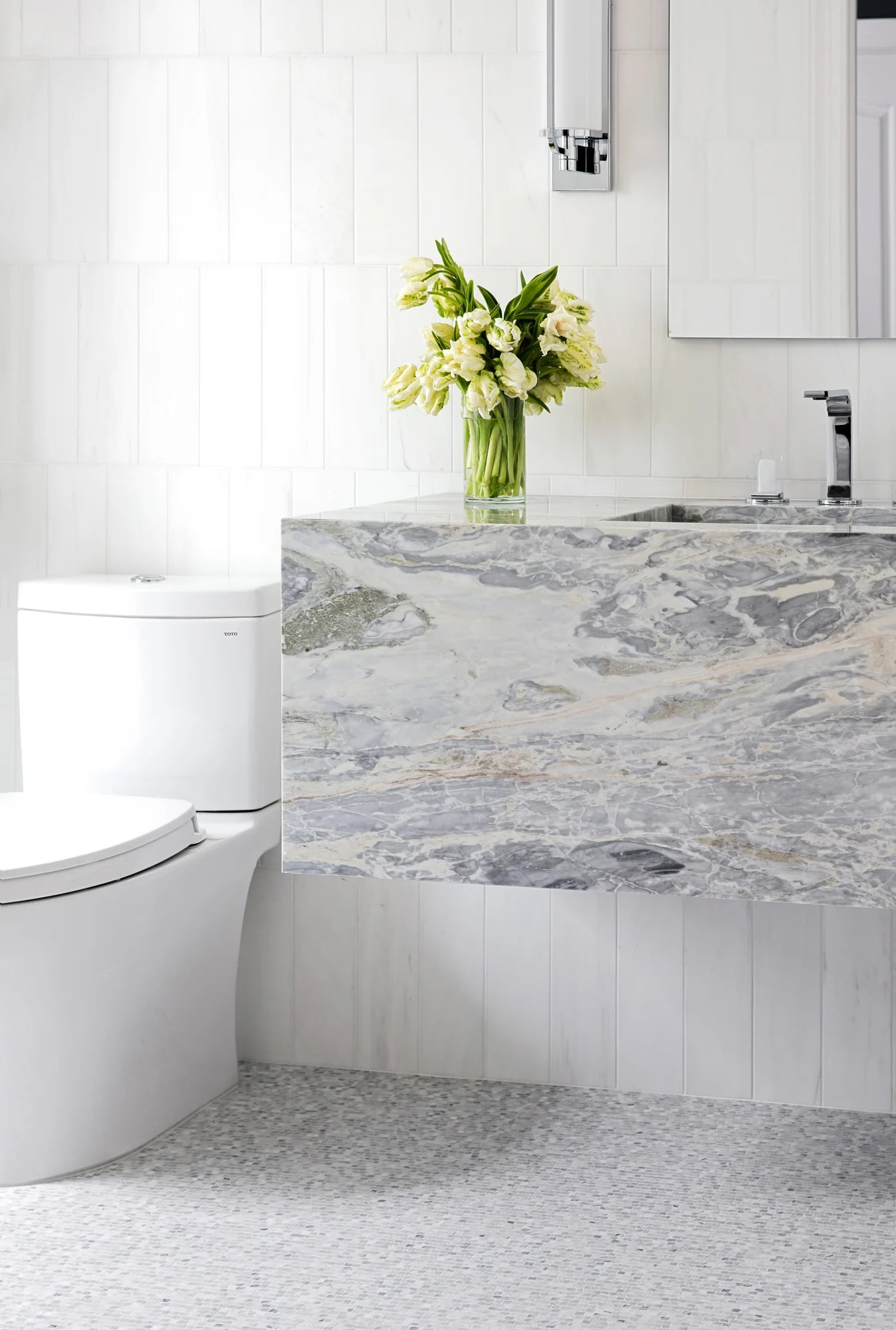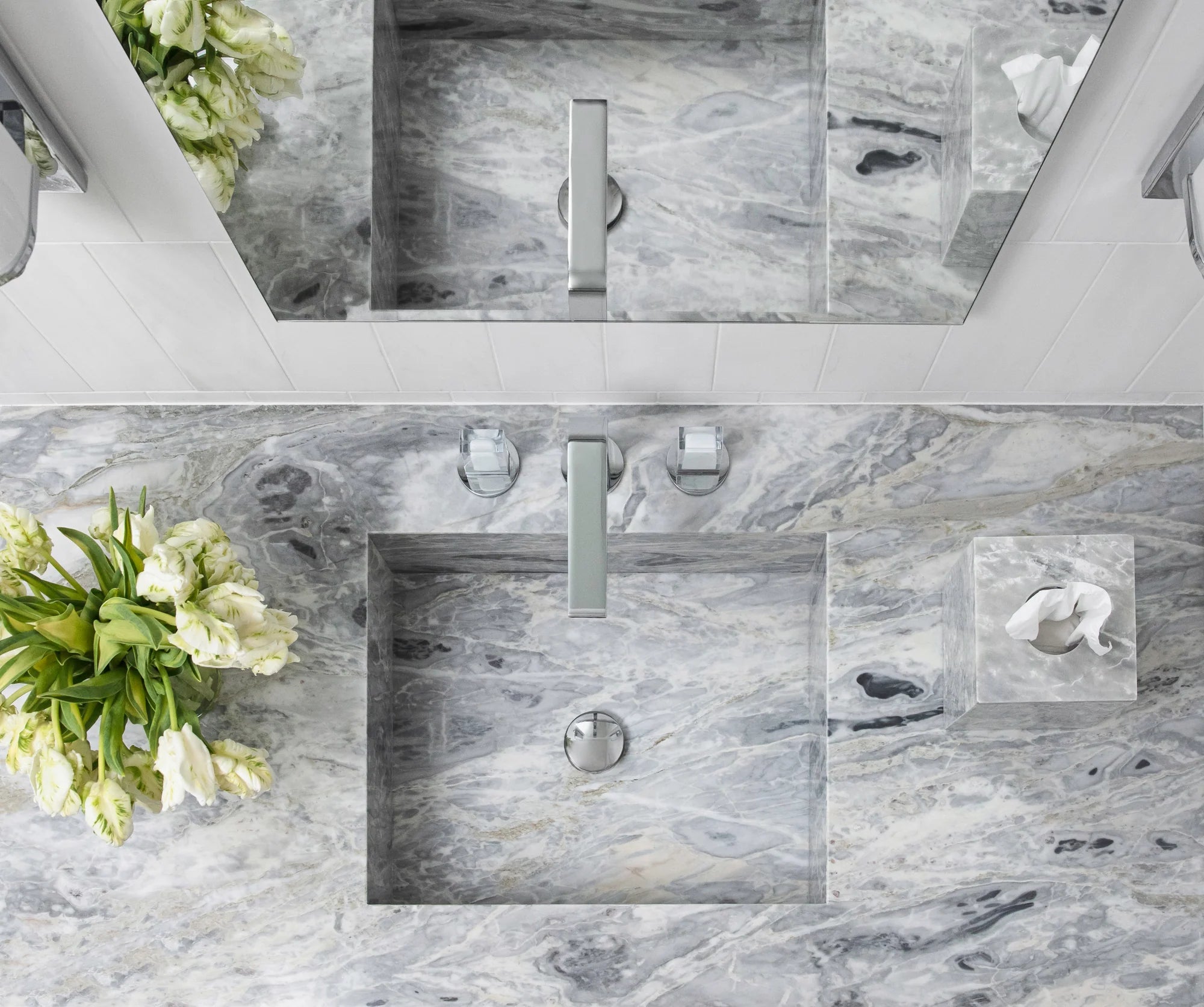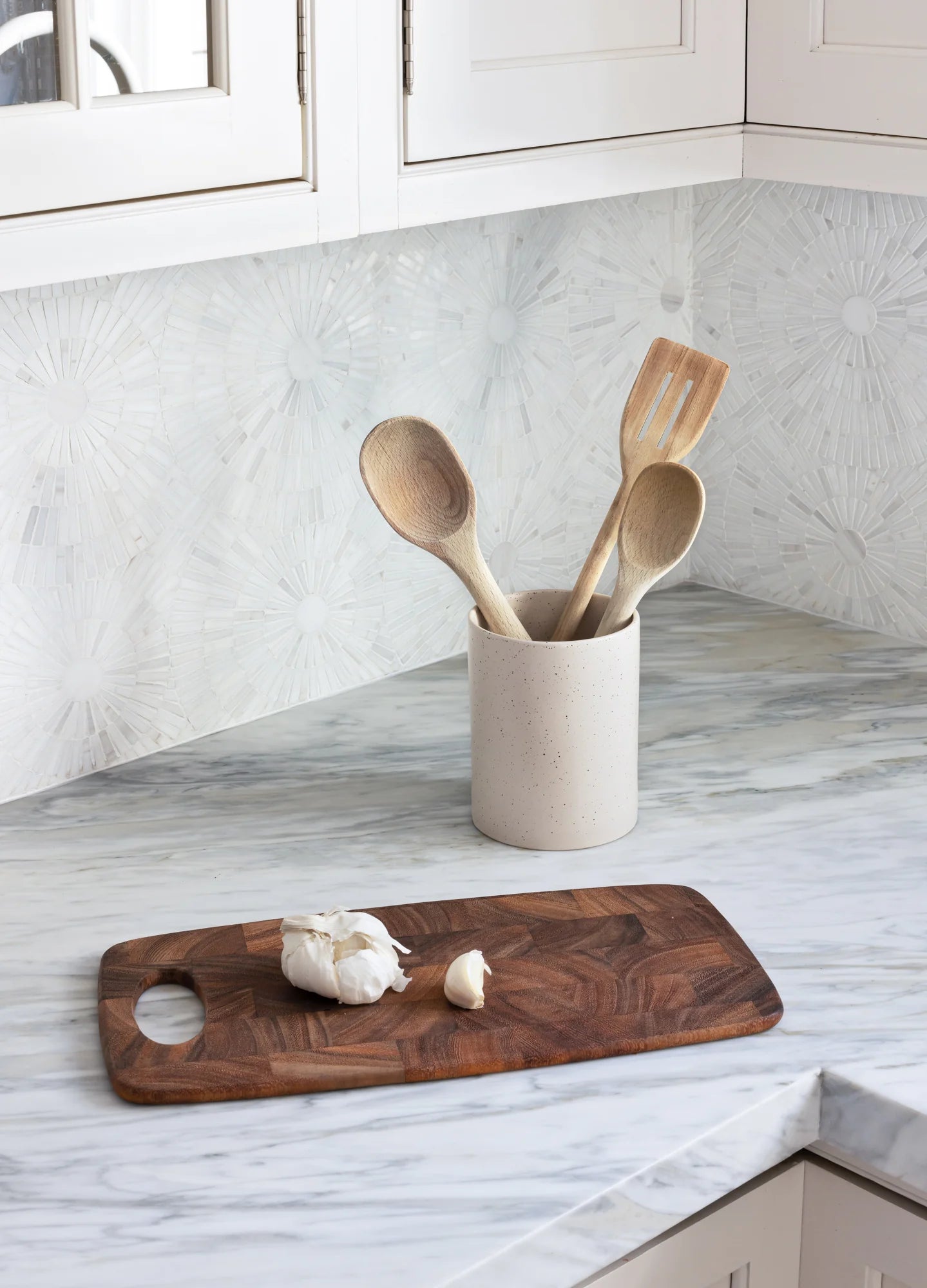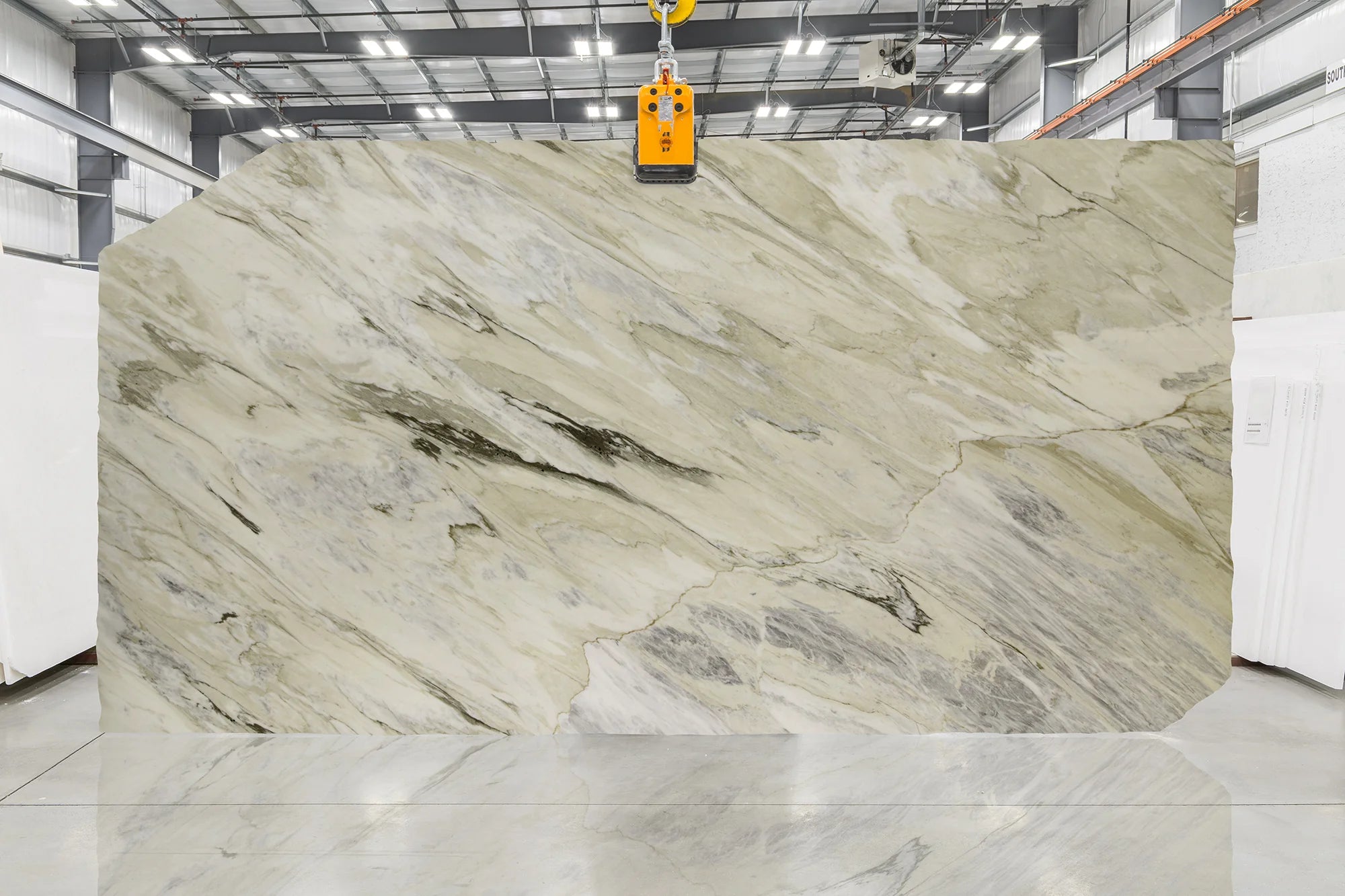 A beautiful blue-tinted version of Calacatta, Calacatta Bluette marble is for the homeowner who wants to add a striking cool tone to their space. Bluette's smooth swirls and pale blue tones are considered an Italian classic, and bear a close resemblance to other traditional Calacattas.
Allow Us To Assist You
If you like a specific product, but are interested in a different color or variation, feel free to reach out to us as we have hundreds of colors and styles to choose from.

We carry high-end brands like Artistic Tile and more. We understand that home remodeling and project development can be stressful, that's why we're here for you every step of the way. Contact us to schedule your FREE consultation with our in-house designer for assistance.

Marble and Tile USA Tile Store & Slab Yard is serving West Los Angeles, West Hollywood, Beverly Hills, Culver City, Santa Monica, Venice, Malibu, Brentwood, Bel Air, Hollywood, North Hollywood, Canoga Park, Calabasas, Woodland Hills, Pasadena, Silverlake, Highland Park, East Los Angeles and Downtown Los Angeles.

Visit our West Los Angeles showroom today.

(310) 477 - 1705
11266 Santa Monica Blvd
Los Angeles, CA 90025