Marble & Tile USA - Sep 21, 2023
The Ultimate Guide to Matching Your Kitchen Countertops, Cabinets, and Flooring
Are you planning a kitchen remodel or perhaps designing a brand-new kitchen? One of the most crucial aspects of kitchen design is ensuring that your countertops, cabinets, and flooring harmonize seamlessly to create a cohesive and visually appealing space.
Choosing the Right Countertop
Consider Your Lifestyle and Needs

Determine how you use your kitchen. Are you an avid chef who requires a durable and heat-resistant surface, or do you prioritize aesthetics over practicality?

Material Selection

- Quartzite: Offers a natural, elegant look and is highly durable. It comes in various colors and patterns, making it easy to match with cabinets and flooring.

- Quartz: Engineered for durability and low maintenance. Quartz countertops are available in a wide range of colors and mimic the appearance of natural stone.

- Marble: Known for its timeless beauty and unique veining, marble adds sophistication to any kitchen.

- Porcelain: Porcelain countertops are engineered surfaces crafted from porcelain ceramic, prized for their exceptional durability, resistance to stains, and versatility in design. These countertops offer a sleek, low-maintenance option for kitchens and bathrooms, combining the beauty of natural stone with the resilience of porcelain.
Coordinate With Cabinets


For a classic look, choose complementary colors. Light countertops with dark cabinets, or vice versa, can create a striking contrast. If you want a more cohesive look, opt for similar tones. Light countertops with light cabinets create an open and airy feel, while dark countertops with dark cabinets exude a sense of richness.
Harmonize with Flooring

Balance is key. If you have bold or intricate countertops, consider a more neutral flooring to avoid overwhelming the space. Conversely, simple countertops can be paired with more patterned or textured flooring.
Flooring Options

Flooring plays a pivotal role in tying together the overall design of your kitchen. Here are some popular flooring options to consider:
Hardwood

Hardwood flooring offers a timeless and elegant look. It's durable, easy to clean, and can be refinished to maintain its appearance. Hardwood flooring pairs well with a variety of countertop and cabinet materials, making it a versatile choice for most kitchen designs.

Porcelain Tiles

Porcelain tiles are durable, water-resistant, and come in an endless array of colors, patterns, and sizes. They can mimic the look of natural materials like wood and stone. Porcelain tiles offer great flexibility in terms of matching. You can choose tiles that either complement or contrast with your countertop and cabinet choices.

Natural Stone Tiles

Natural stone tiles, such as marble or travertine, add a luxurious and unique touch to your kitchen. They are also durable and heat-resistant. Consider using natural stone tiles to complement your countertop material. If you have a marble countertop, for example, marble floor tiles can create a cohesive look.

Conclusion
In conclusion, achieving a well-coordinated kitchen design involves careful consideration of your countertop, cabinet, and flooring choices. By selecting the right materials and colors that harmonize with each other, you can create a kitchen that not only functions efficiently but also exudes beauty and style.

At Marble & Tile USA, we offer a wide range of countertop and flooring options to help you bring your dream kitchen to life. Our knowledgeable staff is here to assist you in selecting the perfect materials for your project. Visit us today to explore our extensive selection and turn your kitchen into a masterpiece.

Related Posts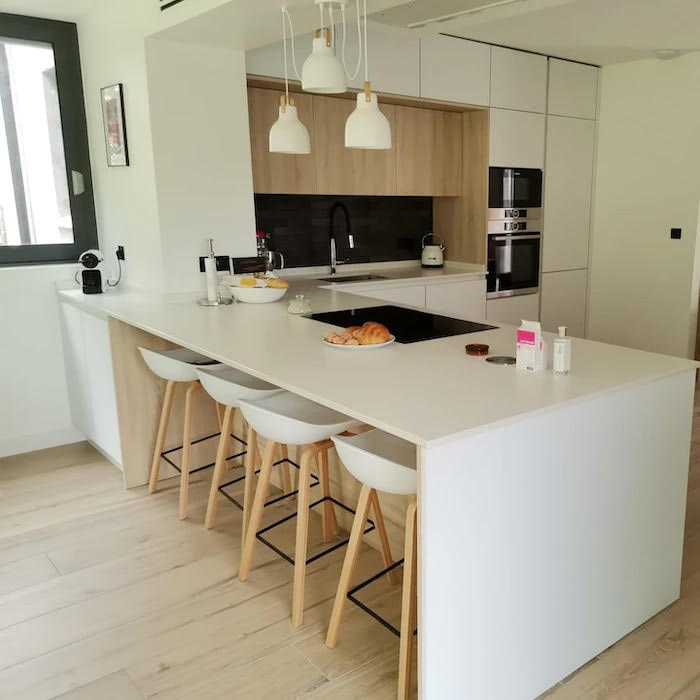 Nov 27, 2023 Marble & Tile USA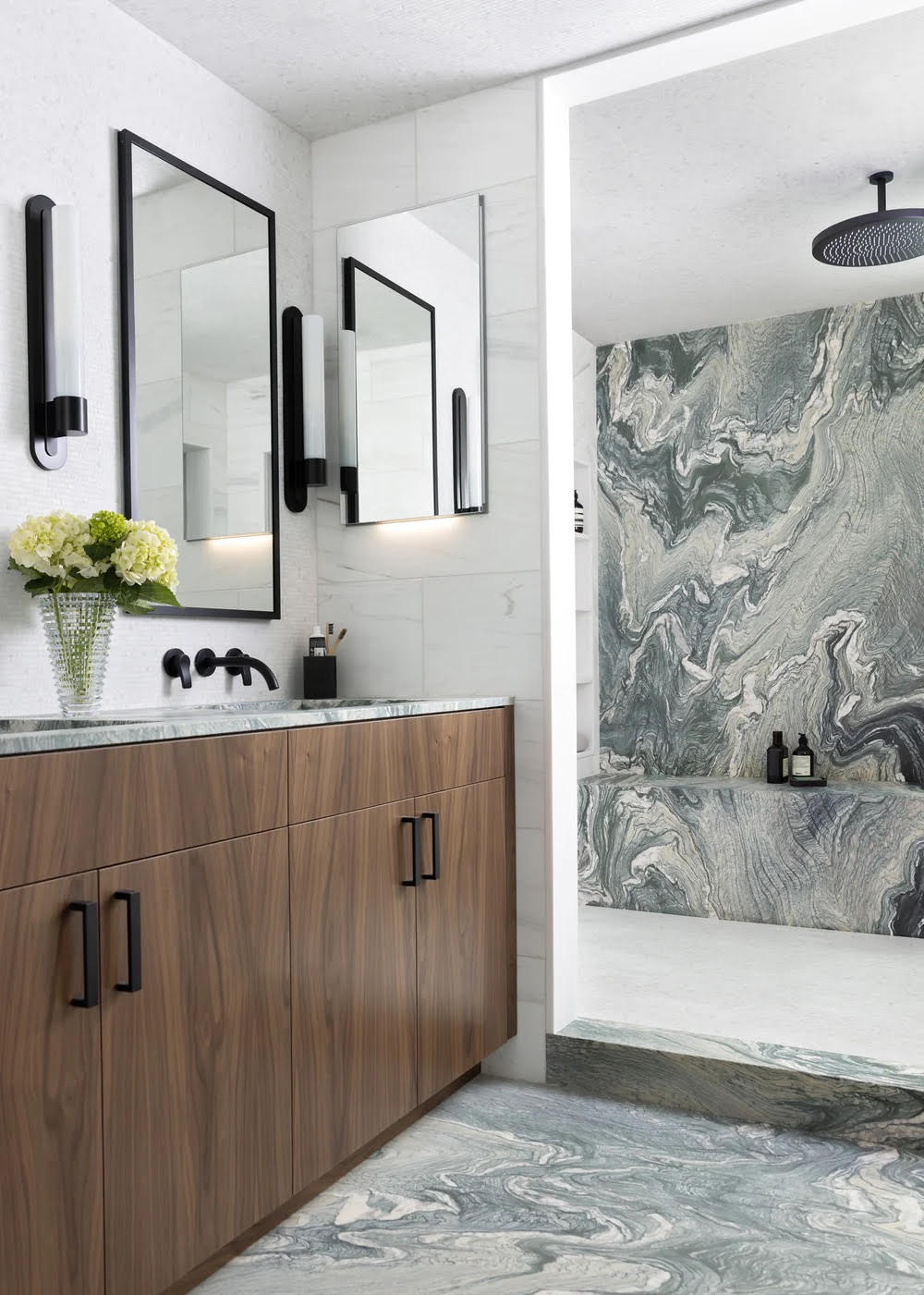 Oct 04, 2023 Marble & Tile USA
Stay Inspired. Follow Us On Instagram. @marbletileusa